Create special and unique Christmas ornament holiday cards with this Christmas card craft tutorial. Older children may be able to help with this project, but if you love crafting, this is an excellent opportunity to make something and get a little me time.
DIY Christmas Ornament Holiday Cards Craft Tutorial
This post contains affiliate links.
It is an easy card to make that has a lot of ooh ahh factor. The look can be changed up easily by using different papers.
Approximate time to complete this craft project: 5 minutes per card. Less if you do them assembly style.
Materials:
Decorative paper. I used 3 that were coordinating. You can use all different or all the same.
A blank card. I used a flat card that had an embossed border.
Adhesive or glue. For this project, I prefer dry adhesive, like a tape runner. They're easily found in the scrapbooking section of your favorite store.
An ornament paper punch I used one by EK Success. You can use any variation that looks like ornaments, even large circle punches. Or, you could cut ornament shapes out by hand.
A gold pen. I used a metallic ballpoint. Sometimes I use a fine tip paint pen.
Ruler
Scissors
Directions:
Choose your paper. It sounds easy, but this step has been known to take me an hour or more! You'll want to make sure that your papers coordinate, too.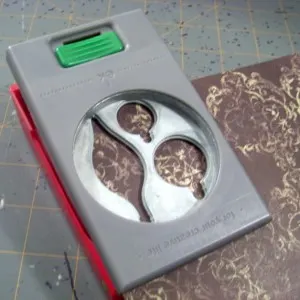 Punch out the ornament shapes. You can flip the punch over so you can see where you're punching. This is also helpful if you want to align your paper design on your punches.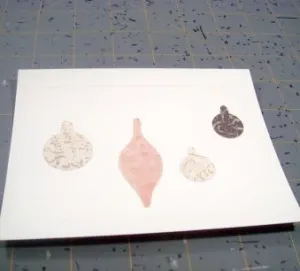 Lay out your punches on your card. Arrange them until you like the way they look. I kept trying to center the largest ornament, and it wasn't working Once I moved it over slightly, everything just fell into place.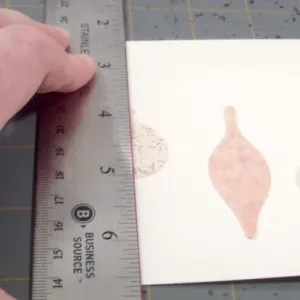 Once you get the pieces where you like them, draw a line with your gold pen to the top of the ornament. You can also go a little under the ornament, to give you somewhere to line it up. Use a ruler to get a straight line.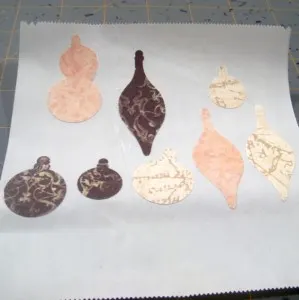 Apply adhesive to the ornaments. I prefer dry adhesive, as the paper doesn't wrinkle and it's not nearly as messy. I left my tape runner in the car and it was raining. So I used my medium Xyron.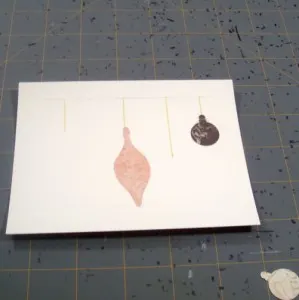 Line your ornaments up with the gold lines you drew and stick them down. These should look like ornaments being suspended from ribbons.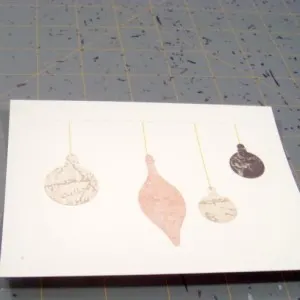 Voila! You can draw little loops if you like the look of bows, but I prefer mine simple.
This project was provided by Greta Brinkley, Lifestyle and DIY expert from How Was Your Day? where she shares upscale ideas for a casual life. Greta is a newly minted 30 year old, originally from the West Coast. Now living in the Midwest, she loves hockey, sparkles, nail polish, and bright colors. She also cannot resist anything that has peanut butter and chocolate together.
More Christmas crafts you may enjoy:
✕
Free Holiday Card
Download your holiday card printable and receive our weekly newsletter with tips, resources, and access to new printables.