The dog days of summer may be over but the Buddies are back! I am very excited to let you know about the newest "Buddies" DVD release Walt Disney's Spooky Buddies hitting shelves September 20, 2011!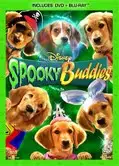 Disney's irresistible talking Buddies are back in an all-new movie that takes them for a spooky new adventure. With the help of some unexpected new friends — Pip, Zelda, Rodney, and Skip, the buddies must stop Warwick the Warlock and save the world from his dastardly deeds.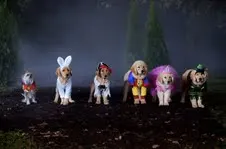 Check out these activities and enter to win your own copy of this movie!
Giveaway!
To enter, fill out the Rafflecopter form below. I will remove duplicate entries if they occur.




____
I was not compensated for this giveaway. I had to option to receive it to review or give it to one of you. I chose you ;)