At one time there were more than 40 covered bridges throughout the state of Wisconsin. Today only one remains at Covered Bridge Park.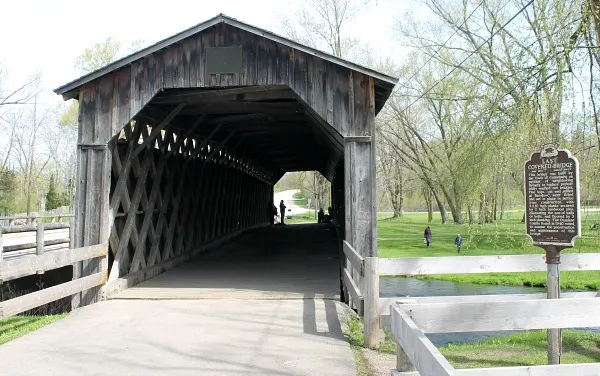 One of the best parts about living in Wisconsin is enjoying the gorgeous scenery. At times we may take it for granted, but one trip down a scenic route and we're once again reminded of its natural beauty. Plus, it may look different with each passing season – but no less beautiful.
Covered Bridge Park: The Last Covered Bridge in Wisconsin
Recently we took the kids for a drive to visit Covered Bridge Park in Cedarburg, Wisconsin. It's a fairly small park, but is pleasant for a picnic and a walk. My husband and I visited once before, but we hadn't taken the kids yet.
Of course, when we told the kids we're going to a park, they automatically thought of swings, slides, and other playground equipment.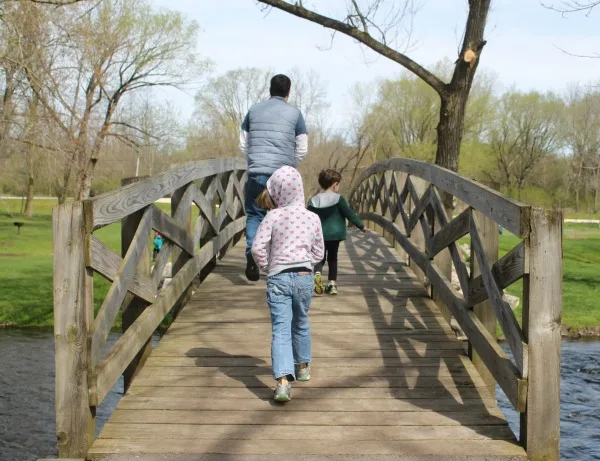 There aren't any play structures at Covered Bridge Park, but there are picnic tables, grills, and benches for sitting. It's ideal for taking in nature's beauty as well as for photo shoots.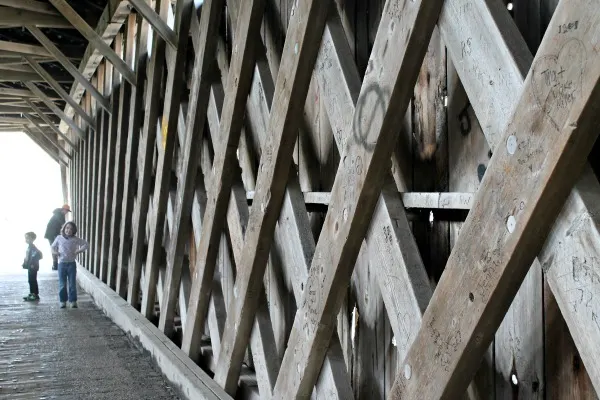 We crossed the little walking bridge and around to the back of the covered bridge. Another family gathered inside to take a family picture on the bridge.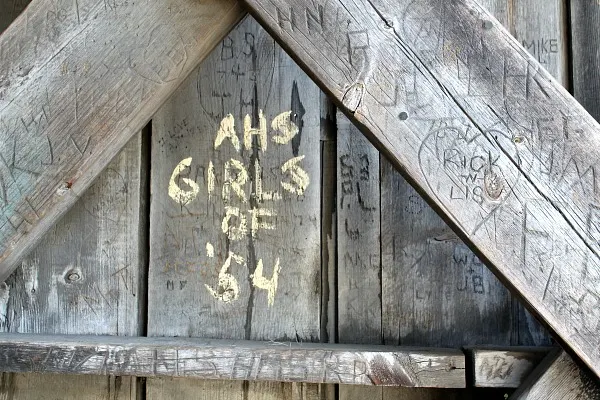 We strolled through memory lane as we looked at the bridge's structure and read the various initials and messages on the wall left by high school sweethearts.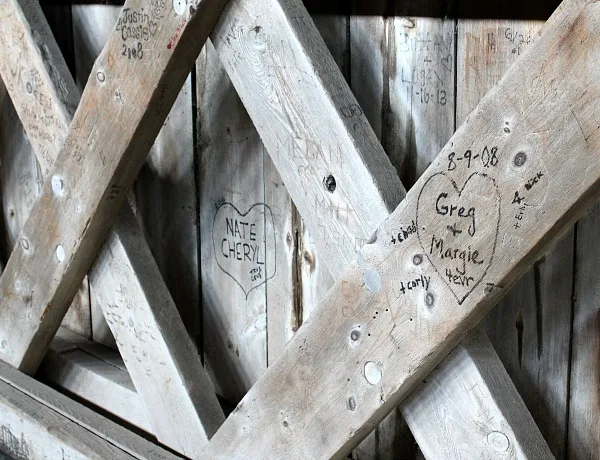 I asked my husband if his mom and dad ever left their initials on the bridge when they were dating, as it seemed to be extremely popular among local teens. He wasn't sure, but we looked anyway.
At the other end, my daughter asked what the signs said.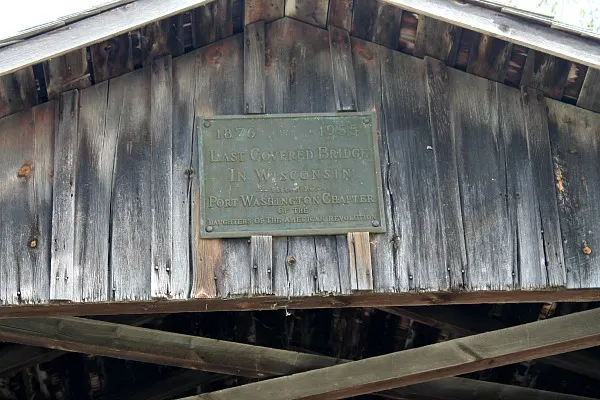 We read the plaques aloud and discussed that this covered bridge was used to cross the water for 85 years. We talked about horses and wagons using it as well as cars driving through it, but now it is preserved as a historical landmark.
The next time you drive through Ozaukee County, plan to make a stop at Covered Bridge Park on Cedar Creek Road in Cedarburg. Have a bite to eat, stretch your legs, and don't forget your camera!
Looking for more interesting places to visit throughout the Midwest? Several family travel bloggers are sharing neat places to visit during the 30 Places 30 Days Local Travel Challenge. Share your favorite local travel spots on Twitter and Instagram using #30Places30Days.
More Wisconsin Travel Posts: