This is a sponsored post to share information about Google Chromecast at Best Buy. The reviewer has been compensated in the form of a Best Buy Gift Card and/or received the product/service at a reduced price or for free.
Are you looking for affordable family entertainment options?
We cut the cord to cable several years ago and haven't looked back. There is such an incredible variety of entertainment to stream. When we first dropped cable, we bought a Google Chromecast to stream movies and shows.
It's even better now that we can integrate it with our Google Home.
Read on to learn more about Chromecast features and the benefits of using it with your family.
Please note: Web-based services and content require high-speed Internet service. Some services may require a subscription.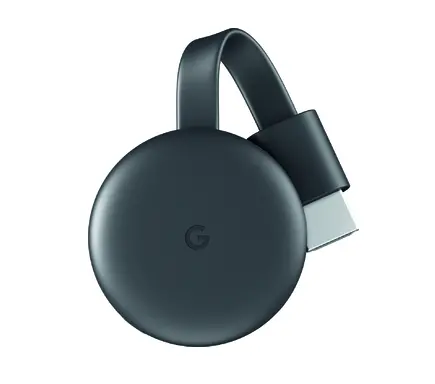 Benefits of Using Google Chromecast for Family Entertainment
The Google Chromecast makes it possible to watch movies, shows, live TV, YouTube, and photos streaming on your TV from all your family's devices.
This works perfectly with entertainment on demand approach and the various entertainment apps we use regularly.
Affordable Family Entertainment
The Google Chromecast makes it easy to expand your home entertainment without buying a new TV. It easily connects to high-definition televisions with HDMI connectivity and it's so affordable you can get one for every TV in the house.
I like being able to use my phone to cast a kids' show on Netflix to the TV downstairs while I'm working upstairs.
Plug Chromecast into the HDMI port on your TV and to power and stream your favorite entertainment right from your phone with just a tap. Watch shows, listen to playlists, and more. And while streaming, you can still use your phone as you normally do.
It's also a fun way to look through family photos and videos (especially vacation pictures) by casting them to the TV. Perfect for when family visits during the holidays!
Family Movie Night Your Way
There is such a variety of online entertainment that family movie night doesn't have to be limited to just movies. Maybe you prefer watching a particular creator on YouTube as a family or like to watch your favorite sports team together.
The Chromecast works with the streaming apps you know and love so you can enjoy TV shows, movies, videos, songs, games, sports and more from over 2000 apps like Netflix, YouTube, YouTube TV, and HBO NOW.
I love that we can come together as a family to watch our favorite YouTube channels on our living room TV. Family movie night is still a time for us to spend time together as a family, but it's evolved to include more than just watching movies.
It's great to have so many family friendly options as well as options for our time together after the kids go to bed. (Hello, Game of Thrones!)
Control Your TV Hands-Free
If you've ever lost track of the remote control or had it just out of reach while trapped under a sleeping baby, then you will appreciate this.
You can just say what you want to watch from compatible apps and control your TV hands-free, with Chromecast and Google Home working seamlessly together.
For example, "Ok Google, play Stranger Things from Netflix on my living room TV."
It's also nice when you are snuggled up for family TV time and don't want to go searching for the remote. Or when you are busy making dinner or folding laundry or anything where it's easier for you to shout out a voice command.
Voice commands can be easier for younger kids too, especially if they aren't sure how to navigate to what they want to listen to or watch.
When we first dropped cable, many friends and family questioned how we watched our favorite shows. Now, there are more options than ever for streaming entertainment. We watch a lot of Netflix and YouTube, so it makes sense for us to cast those to our TV for the whole family to enjoy.
Where to Buy a Google Chromecast
Shop for a Google Chromecast streaming media player online or visit your local Best Buy. Makes a great stocking stuffer!
What do you enjoy streaming with your family?