Disclosure: This shop has been compensated by Collective Bias, Inc. and its advertiser. All opinions are mine alone. #NatureMadeVitaminD #CollectiveBias
Winter time can be fun and exciting with the holidays, but sometimes that means we aren't regularly taking care of our wellness needs. I've lived in Wisconsin all of my life, so I know how winter in the Midwest feels like it drags on forever once the holiday season ends. With shorter days and freezing temps, it's tempting to put off taking care of ourselves.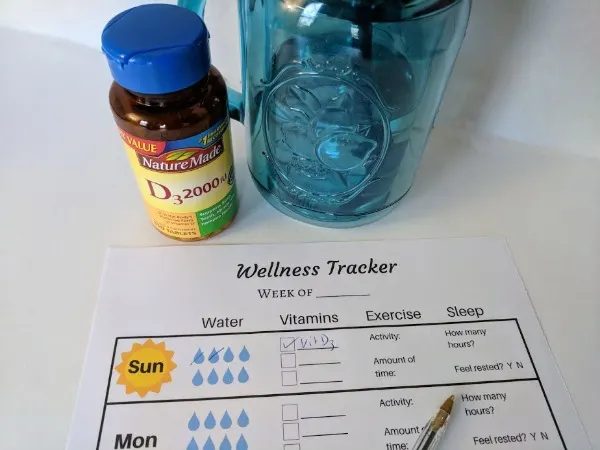 While I was running errands, I stopped at Walmart to pick up craft supplies, a few groceries, and vitamins. I headed to the vitamins and supplements section near the pharmacy to pick up Nature Made® Vitamin D3 2000IU Tablets.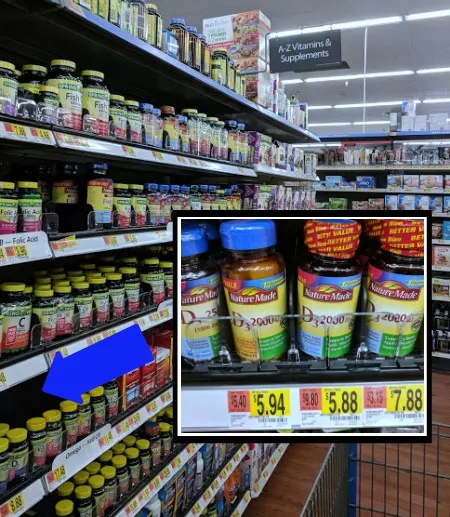 Nature Made® offers several levels of Vitamin D at Walmart, including Nature Made® Vitamin D3 2000IU Tablet and Nature Made® Vitamin D3 5000IU Softgel. The 5000IU high dose product is intended for those deficient in Vitamin D as determined and recommended by their physician.
Taking vitamins is part of my daily routine now, but sometimes I need a reminder. These winter wellness tips are helpful to keep in mind especially if this is your first Midwest winter.
9 Winter Wellness Tips
Frequent Hand Washing
A good rule in general, it is especially important to wash your hands well throughout the day during the winter to minimize the spread of germs. Use warm water and soap to wash your hands, between your fingers, and your wrists for about 20 seconds or as long as it takes to sing the ABCs.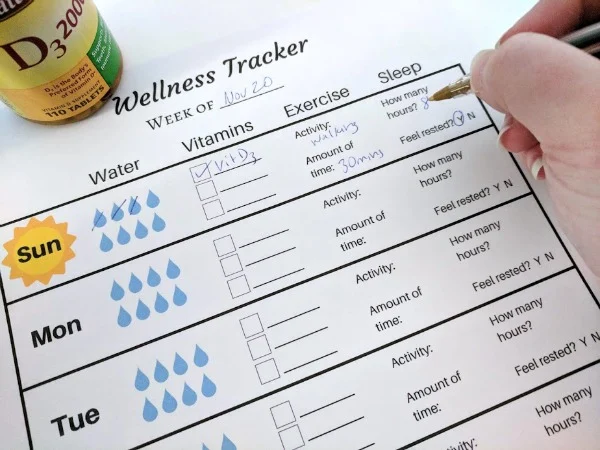 Get Enough Sleep
Sleep sounds amazing when it's dark and cold. Who wouldn't want to curl up under the covers and rest? With shorter daylight hours, I find it hard to get up earlier in the morning during the winter than during the spring and summer. I try to keep a consistent bedtime that gives me about 8 hours of sleep before I need to wake up.
Stay Hydrated
Indoor air is often drier with the heat on and that cold air can be harsh on the skin. Staying hydrated is important all year round – not just when it's hot outside! I aim for 8 glasses of water a day and find a tracker helpful.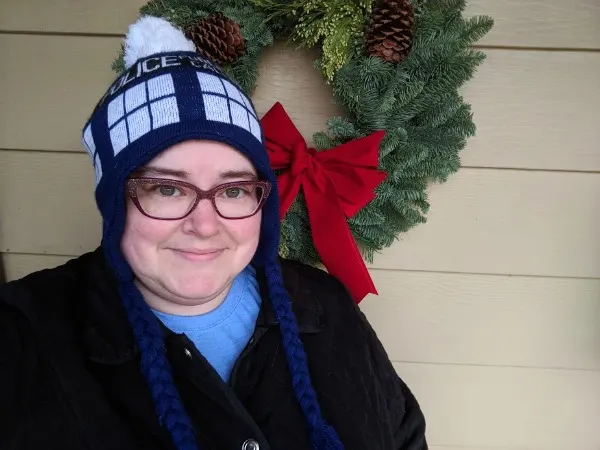 Exercise
When there is snow on the ground and it's freezing cold outside, it's hard to get motivated to workout. During warmer months, I frequently go for walks, but need an extra push to get outside when it's cold. One solution is going for walks during the day when the sun is shining or working out inside. Try finding new ways to get movement in while staying warm.
Nutritious Eating
Comfort foods are popular this time of year, but it's important to continue eating a variety of foods including fruits and vegetables. We enjoy soups and roasted veggies!
Vitamins and Supplements
Vitamin D is synthesized by the skin when we're exposed to sunlight during certain times of the day and year, and can also be found in a limited number of natural and fortified foods sources. Vitamin D aids in the absorption of calcium, and vitamin D supports bone, teeth, muscle and immune system health.†
When you take vitamin D from Nature Made, you can rest assured that you're getting quality vitamins from the #1 Pharmacist Recommended Vitamin and Supplement Brand – based on a survey of pharmacists who recommend branded vitamins and supplements.
Meditation and Relaxation
Whether your schedule feels hectic or not, it's important to take time for yourself. I do this by meditating or engaging relaxing activities, such as reading or coloring.
Socialize
We tend to see a lot of friends and family during the holidays, but what about the rest of winter? It may be tempting to stay in, but don't isolate yourself. Make plans to go out for lunch or dinner, invite friends over, or chat on the phone.
Proper Winter Gear
This may seem obvious, but not everyone has proper outerwear for winter. A good winter jacket, hat, gloves, and boots are important for warmth and safety while spending time outside. It's also easier to get your steps in when you are dressed for walking in the cold and snow!
Free Printable Wellness Tracker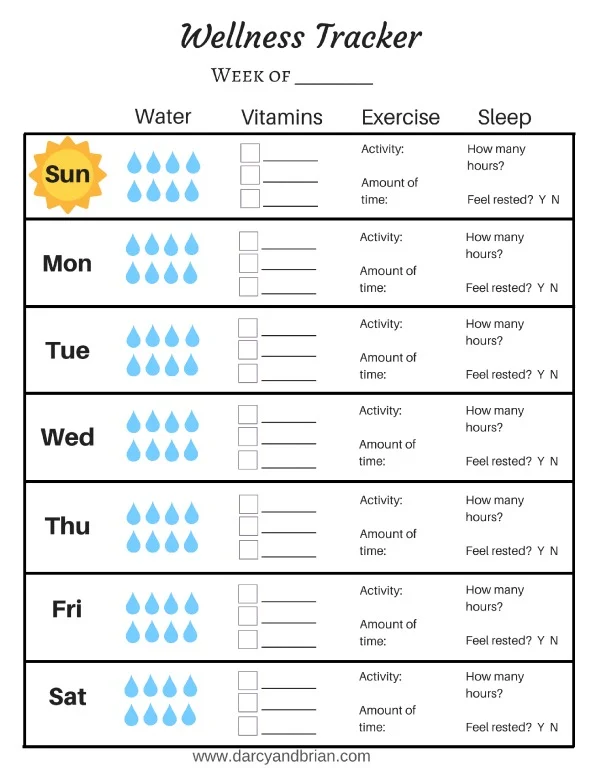 This printable wellness tracker provides an easy visual to track the amount of water you are drinking. You can also list which vitamins you take and check them off daily. There is also a spot to record your daily exercise and sleep. Click here to download and print this wellness tracker. It is free for your personal use.
† These statements have not been evaluated by the Food and Drug Administration. This product is not intended to diagnose, treat, cure or prevent any diseases.