Disclosure: We were provided with a shopping credit in order to try out Door to Door Organics and share our thoughts with you. We're also sharing a $10 off code on first time orders and giving away shopping credits.
Grocery shopping is generally a necessary evil that we must do to keep our families fed. So, when I heard about Door to Door Organics coming to the Milwaukee area, I was interested in learning more about it. Not only do I love having things delivered to my door, we continue to work on healthier eating and food selections. And fresh produce is a must every week!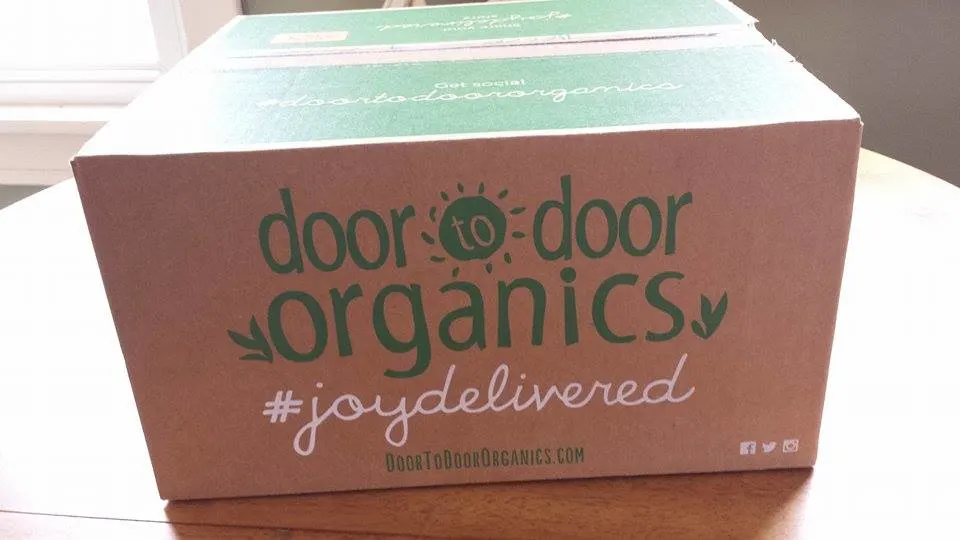 A note from Darcy: Door to Door Organics just launched in the Milwaukee area at the end of February and they don't deliver to my area yet, so I asked my very good friend (AH) if she would like to help me out since they deliver to her zip code. She was interested to see how this compared to their usual shopping for organic products and other food allergy needs.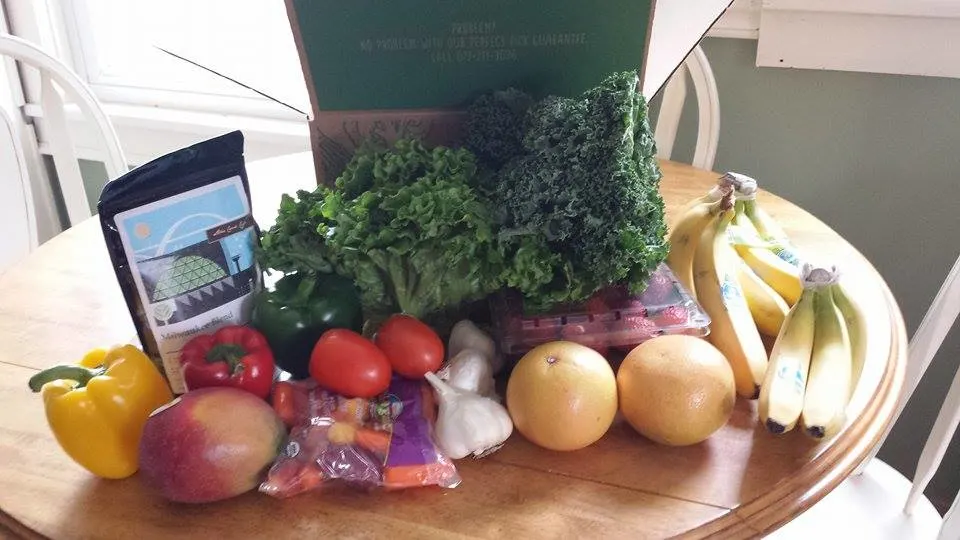 5 Reasons to Love Door to Door Organics
1. No Trip. No bundling kids up in the winter and dragging them to the grocery store while they whine and you bribe them with cookies to just sit still for a moment. The nice gentleman brought it up the stairs of my porch and into my front entryway. All I had to do was unpack.
2. Fresh produce. We love fruits and veggies, but they are expensive and hard to come by in winter. For $45, we will be eating produce all week. When we opened the box, the kids immediately dug into the mandarins, pears, strawberries and carrots. There was a good variety in the box with 16 different fruits and veggies.
3. Ease of shopping. Signing up for the box subscription was simple. It allows you to pick favorites and "do not includes" for things you hate or allergic to. I set these up right away so we didn't get any beats or soybeans in our box. The Friday before your box ships, you can see what's on its way and substitute up to 4 items for their list of available produce. I swapped navel oranges for some apples and tomatoes for sweet potatoes. Easy peasy.
4. The add ons. After you see what's in your box and make the substitutions, you get to add on whatever you want that's in stock in their Good Food Shop. And a bunch was on sale for their kickoff delivery in our area. $2.99 for a dozen cage free eggs? Yes please! We scored on several additional produce items, salmon, ground beef and even coffee. My box quickly turned into several boxes.
5. You can shop by recipe. When you click on an item, any corresponding recipes appear below that you can click on to purchase the additional items. With the exception of one cracked egg, and a last minute change from tangelos to mandarin oranges, everything was exactly as I ordered it. The items were packed with ice packs to keep them fresh and the meat was packed under dry ice containing foam. It was fairly easy to unpack and all packaging is either supposed to be returned to the company to reuse or is recyclable.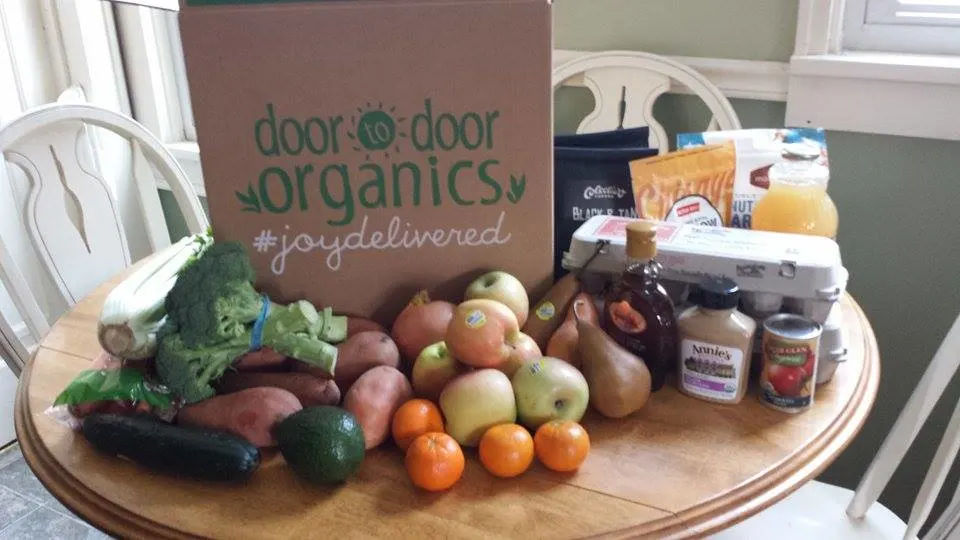 Overall, it was a pleasant experience and the prices were comparable. It was very convenient to have it all delivered! We hope they'll continue to make the website shopping easy to use and work on including all ingredient information for pre-packaged items. It's very important for families with food allergies to be able to see the full ingredient list when making purchasing decisions to ensure it is safe for their family. It's a great way to eat fresh, local food. And, there's no commitment because you can cancel at any time. Thanks so much to the lovely AH for sharing her thoughts and pictures!
Save with your first order
Guess what, my lovely readers? You can get $10 off your first order with NURSERY15W! (Click on that link and it'll fill in the code for you. Easy peasy.)
It's easy to set up your produce box size and delivery frequency. From there you can add on other items such as grass-fed ground beef. After you get your first box, you can adjust how often you want to receive them as well as cancel at any time. Eat local fresh food
Giveaway!
Thanks to Door to Door Organics, we're giving 3 of our readers a $50 shopping credit each! Isn't that wonderful? It's the perfect way to try out this service. Winners must have their deliveries received within the Milwaukee area. (You can check to see that they deliver to your zip code.) Please use the Rafflecopter form below to submit your entries. The winners must respond to the winning notification email within 24 hours or a new winner may be selected. Giveaway ends 3/8/15 at 11:59PM CST. Good luck!