This recipe is brought to you by our partnership with Door to Door Organics.
Recently my good friend AH shared her thoughts on ordering from Door to Door Organics and why getting groceries delivered by them rocks. I find the service appealing because we're trying to make healthier eating choices, which starts with using fresh ingredients to cook meals at home. My friend AH's family has to shop for allergy safe foods. So, I asked her to share one of the recipes she prepared with goodies she ordered from Door to Door Organics.
Baked Apple Cinnamon Pork Chops Recipe (Soy free and gluten free)
Ingredients:
4-6 pork chops
4-5 cored and sliced apples
5 Tbsp butter (Can sub vegan allergy safe butter to make it dairy free)
2-3 tsp cinnamon (to taste)
1/4 tsp nutmeg
4 Tbsp coconut sugar
1/2-1 cup cut pecans (optional)
Pressed apple juice (just a bit to line dish)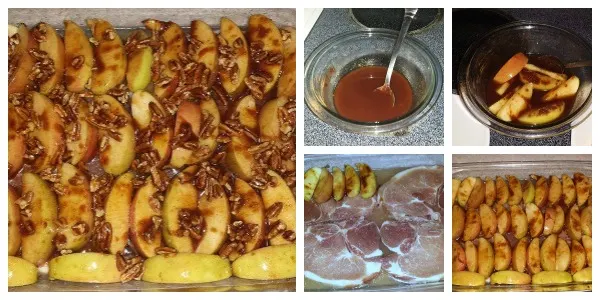 Directions:
First, grease your casserole dish. Line the bottom with the pressed apple juice.
Place your pork chops in the dish.
Melt butter and mix in the cinnamon, nutmeg and sugar.
Coat each apple slice in the mixture.
Place coated apples on top of pork chops to bake.
Use remaining mixture to coat pecans and spoon over apples.
Cover and bake 375 for about an hour.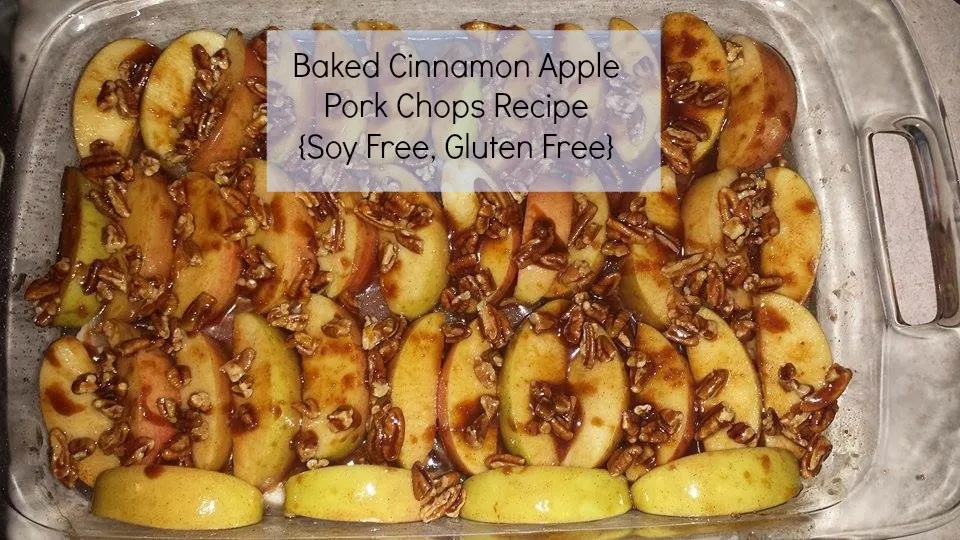 All of the ingredients for this dish were ordered from Door to Door Organics except for the butter, pecans and spices. Interested in ordering your first box? Get $10 off your first order with NURSERY15W! (Click on that link and it'll fill in the code for you. Easy peasy.)