If there's one thing I kind of feel bad about at times, it's making my husband carry my flowery diaper bag. Or sending him off to get something out of the bag, but he has no clue where to find it… especially when my directions suck. I know right where it is (whatever it is I'm needing) but can't always navigate him to the correct pocket. So when I was offered the opportunity to review the Fisher-Price Fastfinder Deluxe Messenger Diaper Bag (my Amazon link), which was featured in the movie What to Expect When You're Expecting, I was curious to check it out!
Besides, I love diaper bags. I love them more than purses. Maybe because it is now my purse?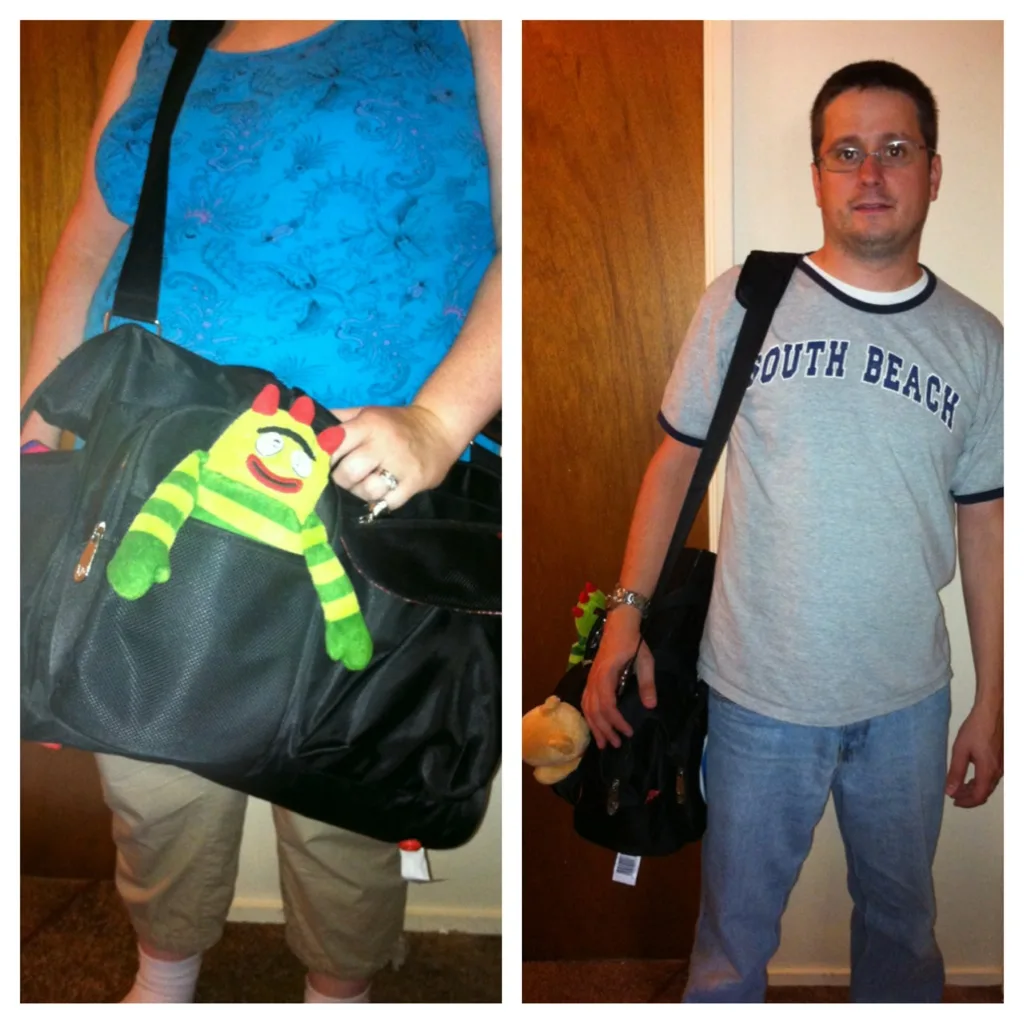 #1 – Multiple ways to carry/wear it. I love crossbody bags and am able to sling this one across – even with my preggo belly! It can also be worn on the shoulder or carried in hand. Options are good!
#2 – It's daddy friendly. Not only in how it looks, but also in how it is organized. There are a few marked sections on the outside pockets making it fast and easy to find what he needs and to put away. I think this also makes it a great diaper bag to leave with a baby-sitter or some other non-regular caregiver.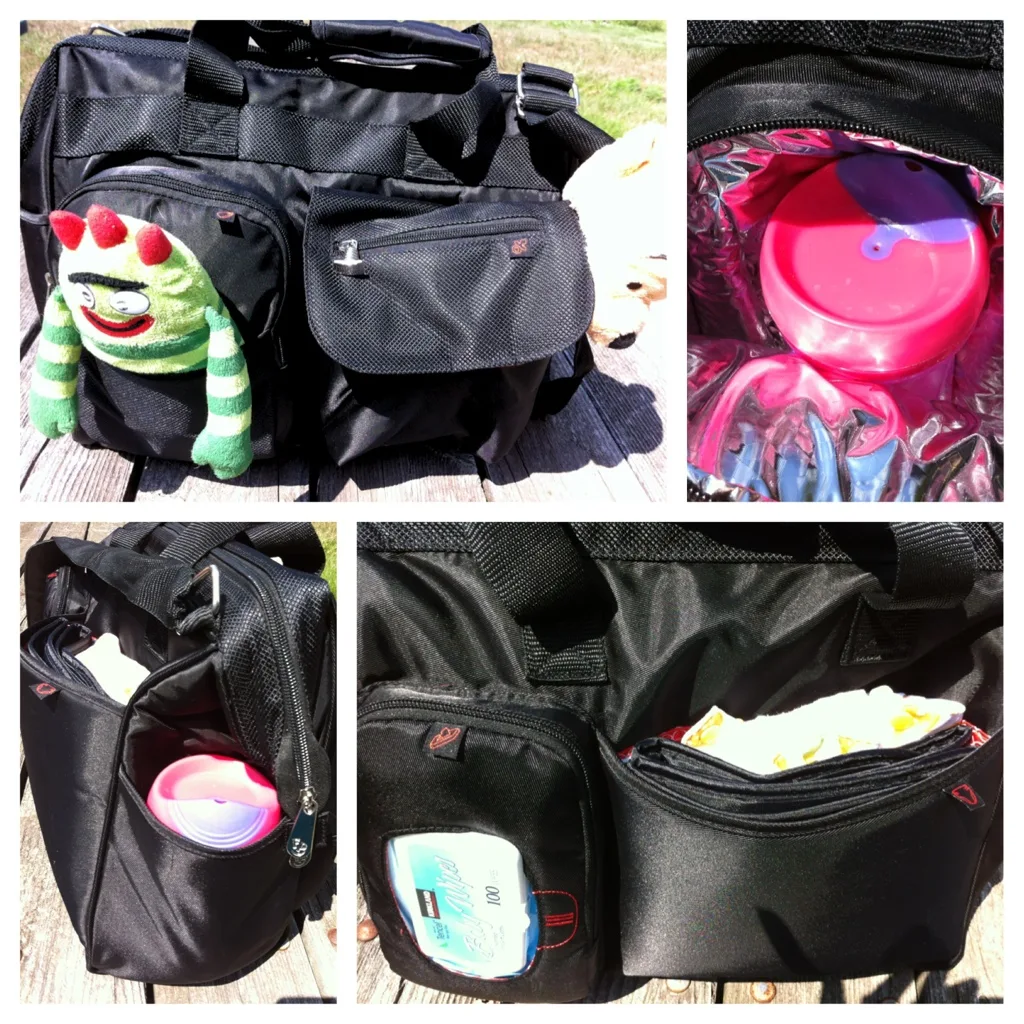 #3 – The insulated pocket to help keep a bottle OR a cup cool. I wasn't sure if our Tommee Tippee cups would fit but it did!
#4 – The outer wipes compartment. One item I hate having to dig for is wipes. The bag comes with a hard case wipes container that can be filled, but I was able to swap it out for my regular wipes package. I love being able to pop them open without unzipping anything! Plus the bag holds it in place so I can pull them out easier one-handed. I know it'll be easier for the kids to get into, but the convenience for me is worth it.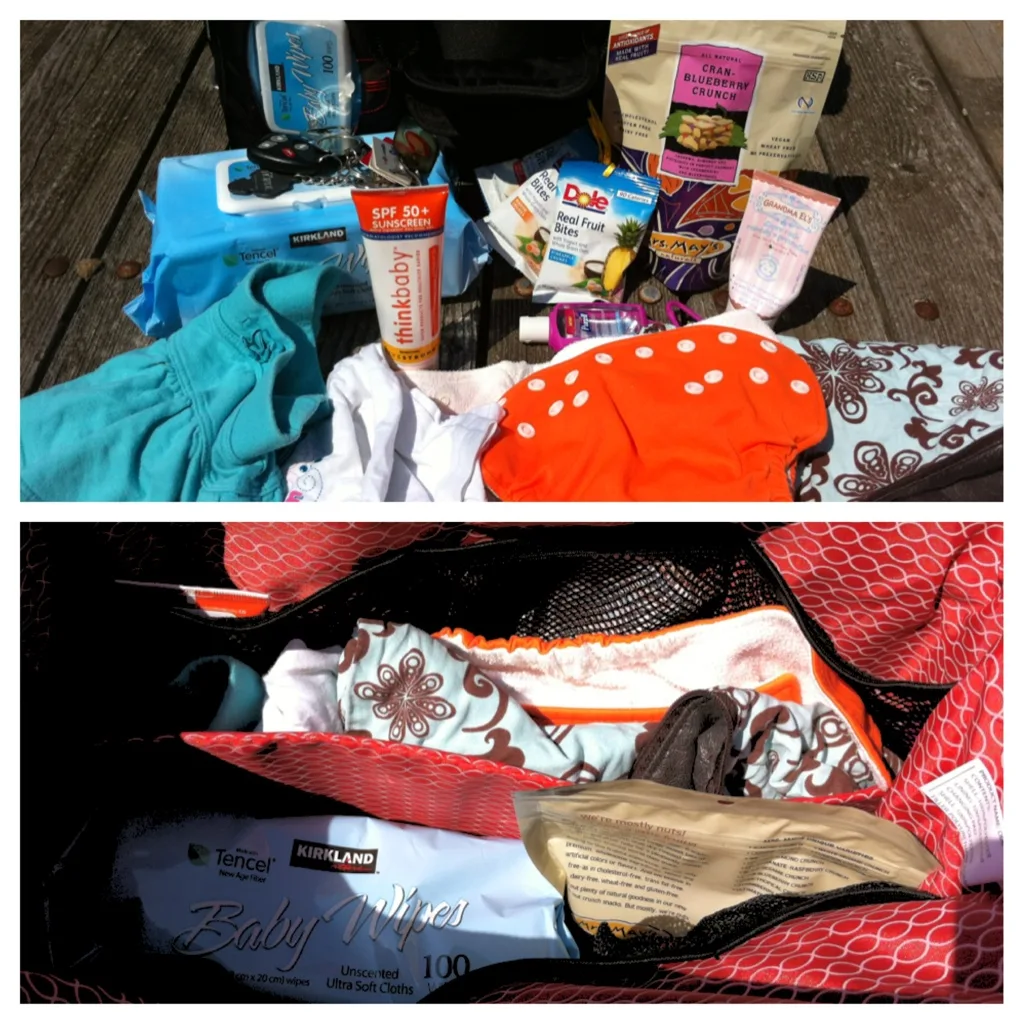 #5 – Compartments, pockets and a divider. I like the divider because the middle of the bag easily becomes a disorganized mess otherwise. It helps me stack and see what all I have in there. I didn't even stuff this baby full yet, but everything had a place of its own! There are several outside pockets to use as well. Oh, and it has a footed bottom. It's more sturdy than bags I'm used to.
Overall, I like this bag and I'm going to take it along to BlogHer '12 in NYC. My usual diaper bag has been loved and used so much it is coming apart, so I don't want to take it on another flight. I do feel like this bag's strap pulls down more against my shoulder and neck than I'm used to. I do miss having a handy hook inside to keep track of my keys and a place for my wallet. Maybe the next version will include those?
What are your favorite features on a diaper bag?
____
Disclosure: We received the diaper bag free of charge in order to test it out. All thoughts shared are our own!