Throughout the year I do my fair share of complaining. I do my best to keep in mind what I'm blessed with, but sometimes it helps to vent and blow off a little steam. Still, there are things that slip between the cracks and I begin to take them for granted. I'm going to take a moment today to share some of the things I'm thankful for. I hope you'll join me and share some of your own in the comments below!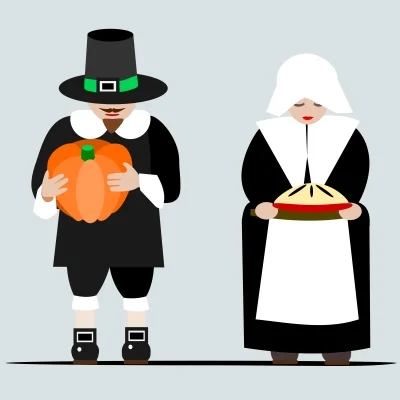 (It sort of feels like a Thanksgiving school project, doesn't it?)
In 2012, I am thankful for…
My husband. Seriously he is awesome. He's attentive, helpful, loving, smart and funny. So glad I found him.
My family. Even when they drive me nuts, I still love them.
My children. Once upon a time I didn't think I'd be able to get pregnant without medical intervention, but now I'm about to be blessed with a second child.
My friends – both online and off. All my friends are different, but they offer a variety of support and entertainment. Life would be dull without them.
My body. If you know me, this might seem odd because I struggle with my self-image. However, I've learned that my body is pretty incredible when it comes to birth and breastfeeding. It is amazing what it can do and I'm fortunate that it knows more about what it is doing than me.
My blog. It's been an amazing outlet for me and has made it possible for me to stay home with my kids. It also connects me with more moms!
Opportunities. I've been blessed with some incredible opportunities this year, mostly stemming from the blog. I've been able to work with amazing brands and bloggers, attend a couple press trips, promote local events, and attend conferences.
My basic needs being met. Not everyone can say theirs are met on a daily basis. It's easy for me to take this for granted.
My health. Sure, I need to lose weight, but overall I'm pretty healthy.
My material "stuff." This might seem like a selfish thing to be thankful for, but I am going to own it. I'm not a minimalist and I like my things. I'm lucky to be able to have a lot of what I have. So rather than feel entitled to material things, I'm thankful I'm able to get them, have them, and enjoy them.
I could go on and break these down into more specific items, but I think these 10 summarize just about everything I have to be thankful for right now. What about you?
__________
Image courtesy of debspoons / FreeDigitalPhotos.net