Dear Brian,
Today is a special day.
Today in 2004 you proposed to me at Disney World next to the Lego Dragon. You were so nervous, it was adorable. I brought home the best (and sparkliest!) souvenir out everyone there.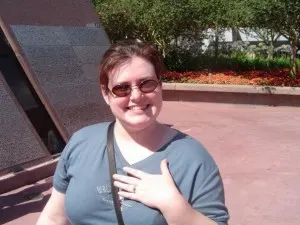 Today in 2006 we pledged our love, devotion, and commitment to each other in front of our friends and family. It was a rare perfect Memorial Day weekend in Wisconsin, allowing us to get married in a gazebo and release butterflies.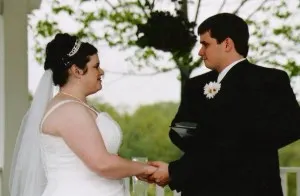 It's almost hard to believe we've been married for 5 years. Goodness, we started dating in 2002!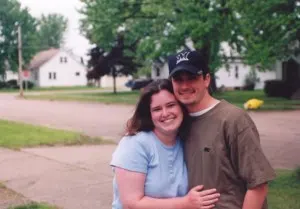 Here's to 45 more, ya?
Love you,
Darcy