I love cake and I love cookies. My daughter likes them too but makes less of a mess when eating cookies.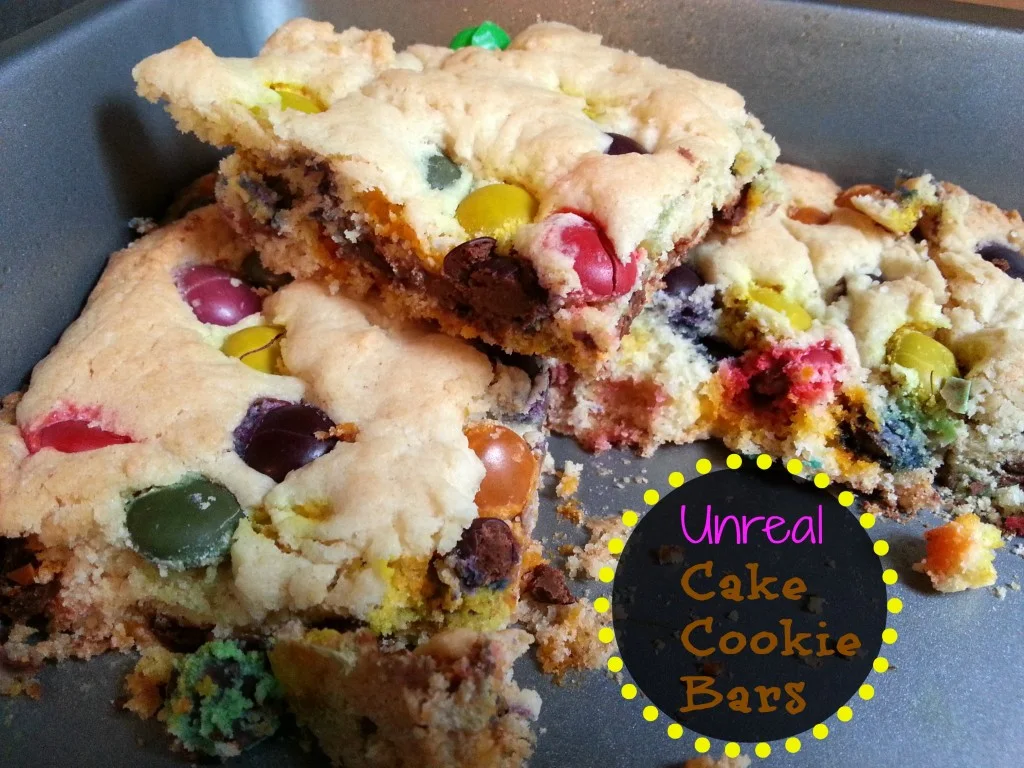 Over the weekend I needed a recipe to make something sweet to take along for a get together. I decided only a few hours beforehand that I wanted to make something. So, I checked my cupboards then hopped on Pinterest. I found a recipe I wanted to try with the ingredients I had on hand.
Bonus – it was something Rissa could help make. There were only 4 ingredients so she got to help mix and pour.
Unreal Cake Cookie Bars
Adapted from Lazy Cake Cookies at The Pink Gourmet
The goodies:
White cake mix (it's all I had but I think most kinds would work)
5 TBS butter
2 eggs
About 2 cups Unreal candies (or an candy coated chocolates like M&Ms)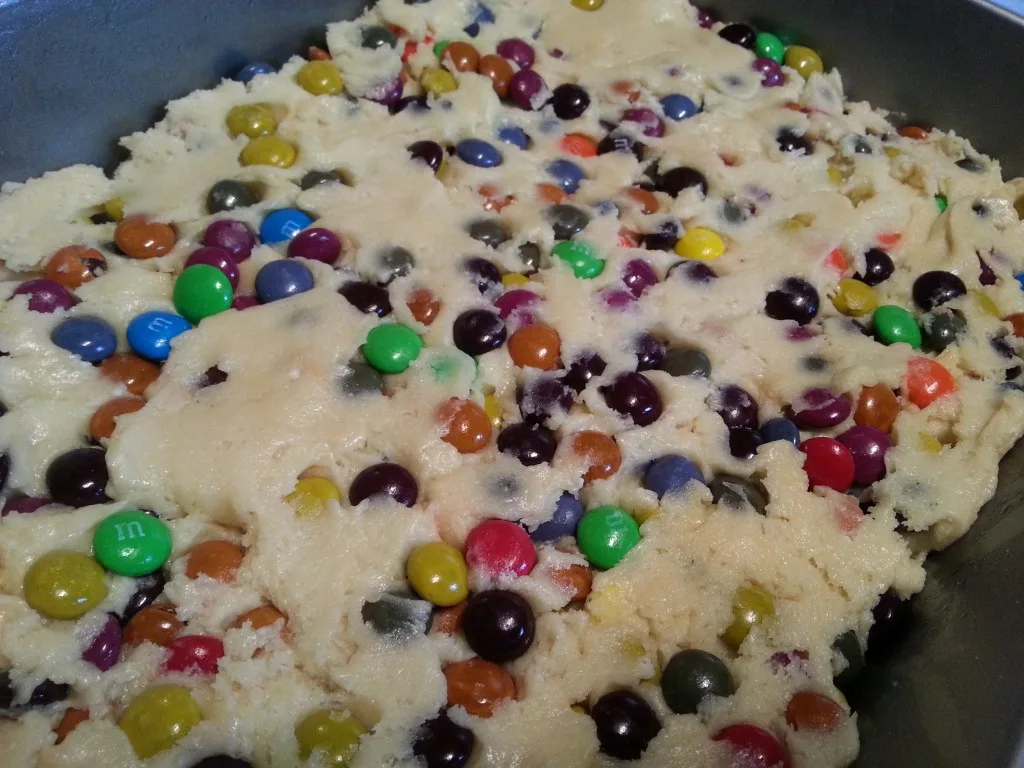 What to do:
Preheat the oven to 350 degrees Fahrenheit.
Melt the butter, crack open the eggs and mix up the batter (everything but the candies). Once that is mixed well stir in the candy.
Grease a rectangle cake pan (9×13) and spread batter out. Don't worry if it seems too thin. I thought I did something wrong but it turned out.
Bake for 20 mins at 350. Let cool before cutting.
Eat one before they are gone!
These did not last long! I barely saved a few for pictures. It's amazing how cookie like it tastes. The Unreal candies (which I get at Target) were delicious and slightly melty (since we ate them warm). I did mix in a few M&Ms just to use them up. Love that Unreal candy doesn't use high fructose corn syrup.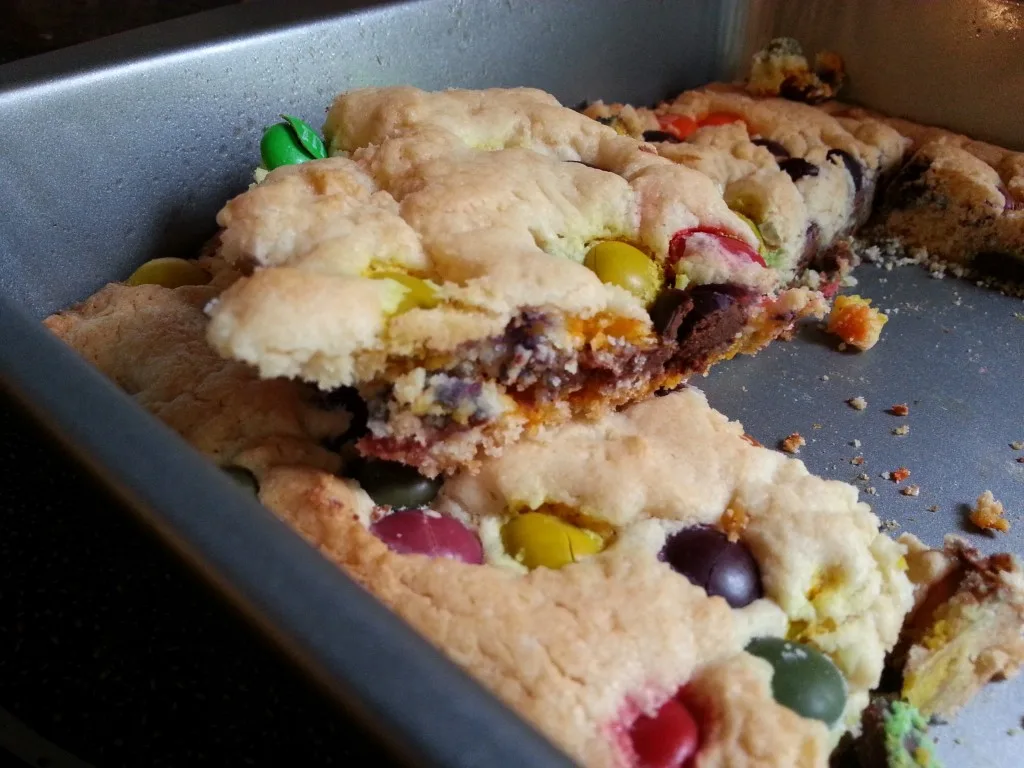 I think these bars have started a new obsession. Now I want to try different flavor combinations and see if I can tweak the butter and eggs. They were awesome the first day, but were a little dry the day after. (Well the few that were left I forgot to wrap up.)