When you become a mom for the first time, you will find yourself in need of a lot of things nobody told you about. This ultimate new mother checklist is a perfect way to prepare in advance. Not only will you find great items on this list you expect, but a few of our favorites that you may not have realized you needed until you were caught without it!
With my first baby, I wanted to be prepared, but ended up buying more baby gear than necessary. After bringing my daughter home, I found myself without several essential items throughout the newborn months. There are basics I left off of this checklist such as a carseat, hygiene supplies, and diapers, since most new parents know those are must-have items.
Ultimate New Mother Checklist
This post contains affiliate links.
I am breaking down the new mother checklist by what would be needed for mom and for baby. This helps you to prepare for your own needs, as well as the baby when they come home.
New Mom Needs:
New Baby Needs:
Get ready for your new baby with items on this ultimate new mother checklist. Tons of great items you and your baby can use in the early newborn days. Also, don't forget to ask your friends and family for their recommendations before compiling your list.


Would you add anything else to this list? Let us know in the comments!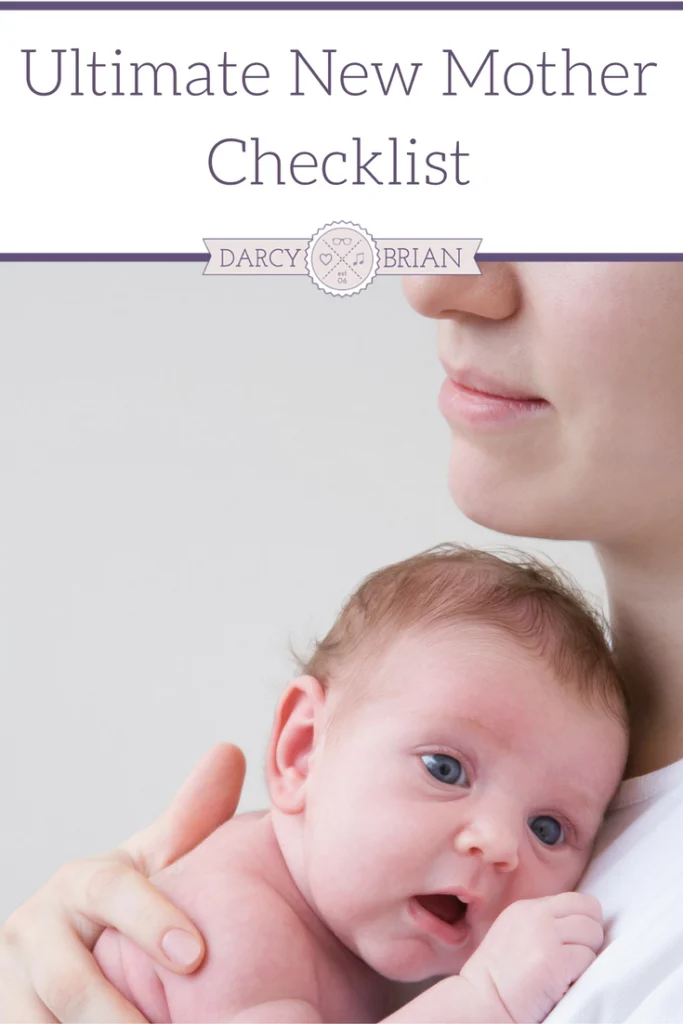 More parenting tips for new moms: