As a long time full figure breastfeeding mom, I have lots of experience on how to make it easier and more manageable. Being a larger breasted mom doesn't always mean you have plentiful milk, nor does it mean it will be easy to breastfeed. These tips will make the transition to breastfeeding smoother and your experience better overall.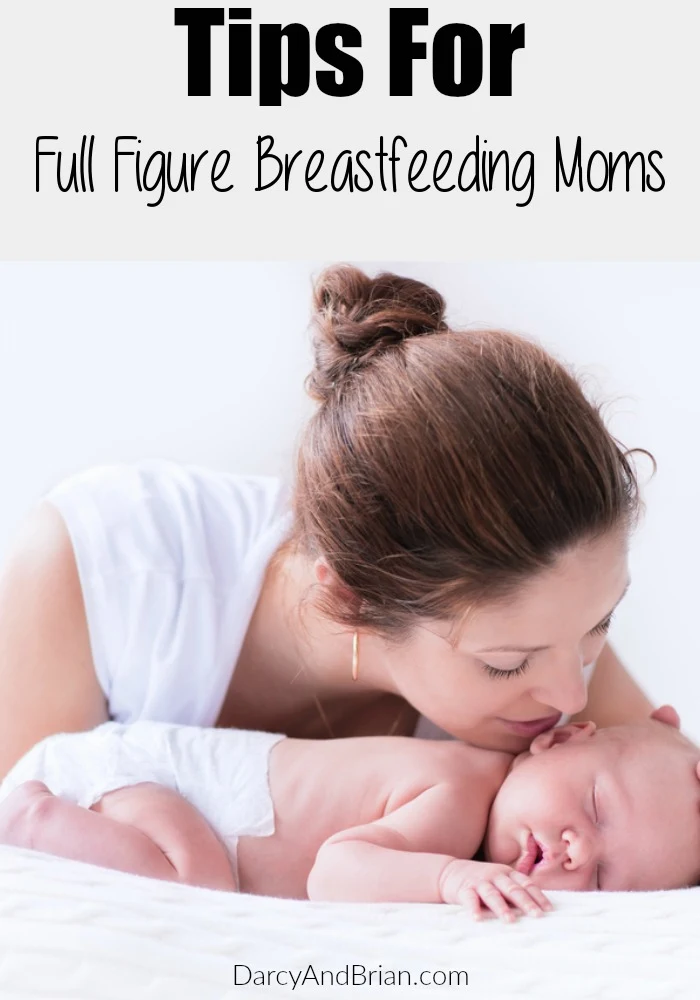 Tips For Full Figure Breastfeeding Moms
This post may contain affiliate links which means we earn a small commission if you make a purchase.
Take the Le Leche League classes. Almost every larger hospital will have a Le Leche League meeting or class available. If you do nothing else, check into this for free quality advice. While they may not have all the answers, they can give you ideas of different positions for feeding, better advice for milk production and even how to support your breasts as they grow even larger than normal. Their advice can be valuable and in most cases totally free of charge.
Find a comfortable nursing bra. There are tons of options out there, but my personal favorite is the Leading Lady line of nursing bras. Take the time to test out a few until you find one that offers you comfort and support. Soft, flexible and yet supportive is necessary, but mostly you will want multiple bras. Leaking breasts happen no matter how many nursing pads you use. Be prepared and buy a few more than you initially think you will need.


Try all the suggested breastfeeding positions. There are so many holds for breastfeeding, and you will want to try them all. I find one of the best tips as a full figure breastfeeding mom that I ever had was to use the football hold with my babies. Other moms find the traditional cradling hold, or even lying on their side to work much better. You won't know what is easiest and most comfortable for you and your baby until you test them out.
Test multiple breast pump flanges for fit. Pumping between feedings may be a necessity if you plan to have your spouse help with nighttime feedings, or if you have to go back to work. Using a Medela Breast Pump is my recommendation, but fitting a flange on your breasts can be tough.
Look at the sizing recommendations and don't hesitate to test out a few until you find what works best for you. Larger sizes don't always mean for larger breasts, but larger nipples. Not all full figure breastfeeding moms will use a larger size with their pump, so you should definitely take the time to test them out and see what works best and most comfortable for you.
Don't hesitate to ask for help with your supply. So many people think that being a full figure breastfeeding mom means you'll never experience milk supply issues. Don't be embarrassed to go to your doctor and tell them that you're having issues. They can give you suggestions, food tips or even refer you to a professional to help you with supply issues.
As a full figure breastfeeding mom, you will face unique challenges, but they are not too hard to overcome. Remember that breastfeeding is a great experience for both your child and yourself. Connect with your baby as you can while giving them the healthiest nutrition available, but if you are unable to continue breastfeeding for any reason know that you tried and did the best you could for your baby.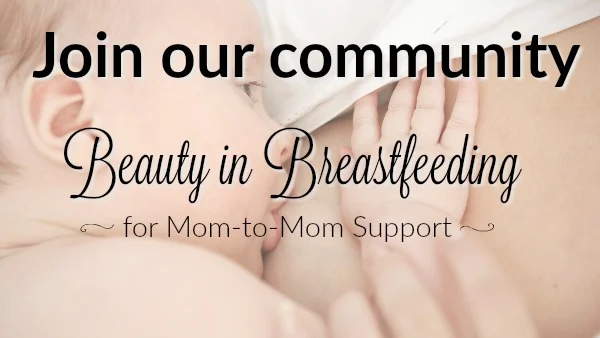 Check out our other posts about breastfeeding!