Summer is here and with it comes parties, cookouts, and potlucks. Egg salad and deviled eggs frequently make an appearance at picnics and boy, do I love 'em. Well, most of them.
Believe it or not, not all egg salads and deviled eggs are made equal. I make mine like my mom did which is ultra simple and easy. It's one of the few recipes I don't make exact measurements.
I've seen some egg salad recipes loaded with a ton of ingredients. Some I will eat and are tasty, but they aren't my style.
Eggs and Food Safety
One thing about egg dishes at parties is ensuring they stay cold enough. According to the USDA, cold foods should stay below 40 °F. So to keep your egg salad safe and enjoyable for everyone…
Transport in a cooler

Keep refrigerated until time to serve

Put serving dish in a bed of ice

Do not continue to serve after 2 hours out (or 1 hour if 90 degrees)
All right, are you ready for my ridiculously easy recipe?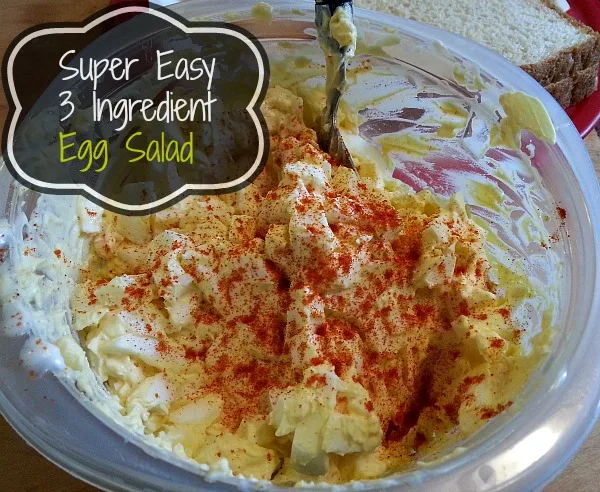 Easy Egg Salad / Easy Deviled Eggs Recipe
What you need:
Eggs (minimum of 3 suggested)

Mayonnaise

Paprika
What you'll do:
Boil those eggs. I get the water to a rolling boil then gently ladle the eggs in for 10 minutes. I scoop them out and refrigerate them until cool.
Peel 'em. We all have our methods. My daughter likes to help with this part.
Slice 'em up. I prefer an egg slicer but a good ol' fashioned knife works just fine. (For egg salad slice entire egg up. For deviled eggs cut in half and set yoke aside)
Use 1-3 tablespoons of mayo (I use about 3ish for 9ish eggs… I am not positive since I just eyeball it as I stir it up. Oh, and it depends how creamy you want it)
Sprinkle generously with paprika, mix, then sprinkle again for looks. (For deviled eggs mix it up (less mayo though) then dollop back into the white halves. Then sprinkle.)
Serve and eat. I like egg salad sandwiches or with crackers.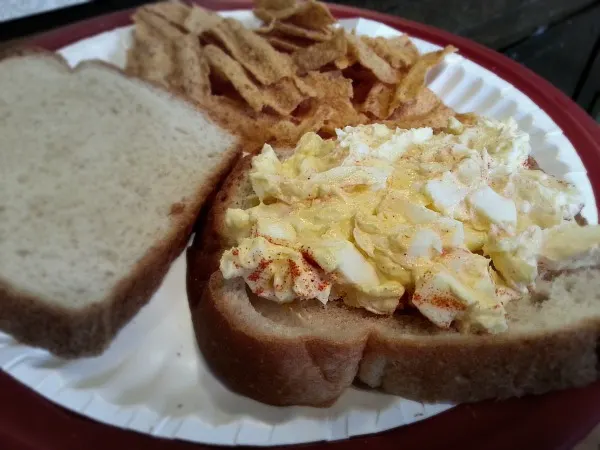 Other mix-ins I approve of: salt, pepper, bacon
How do you like your eggs? Hmm, sounds like a pick up line.