The holidays are full of tasty snacks. Some are easier to make than others. As delicious as complex desserts may be, I prefer to make easier ones. You may be familiar with pretzel bites made with slightly melted chocolate and M&Ms, but I wanted to share this super yummy flavor combo that's only available for a limited time.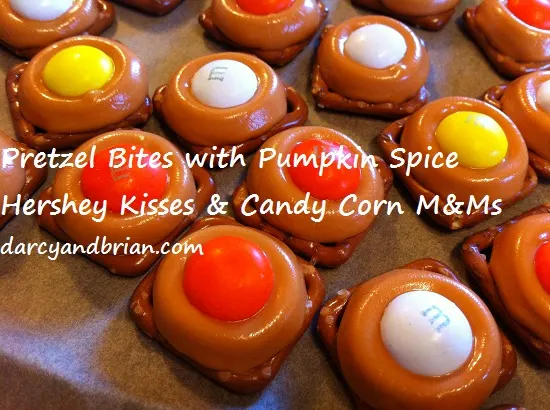 Pumpkin Spice Candy Corn Pretzel Bites
You'll need: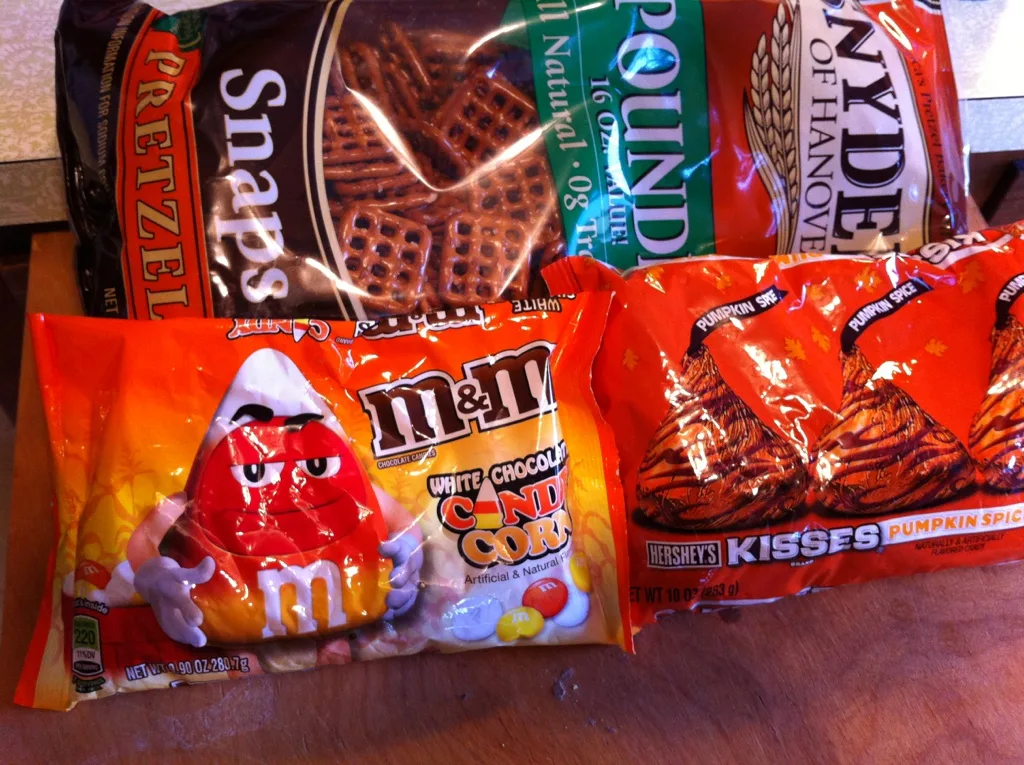 Square waffle like pretzels
Pumpkin Spice Hershey's Kisses
Candy corn white chocolate M&Ms
Directions:
Preheat oven very low. The lowest mine goes is 170 degrees Fahrenheit.
Line baking sheet with wax paper.
Arrange pretzels in a single layer.
Unwrap the pumpkin spice kisses and enjoy the aroma. Sample one, you know, for quality control. Mmmm!
Place one kiss on each pretzel.
Carefully put in the oven for about 5 minutes.
Remove from oven and press candy corn M&Ms into the melty kisses.
Place in fridge or freezer for at least 10 minutes to set. (They taste really good out of the freezer!)
I found it fun and tasty to use special fall flavors!