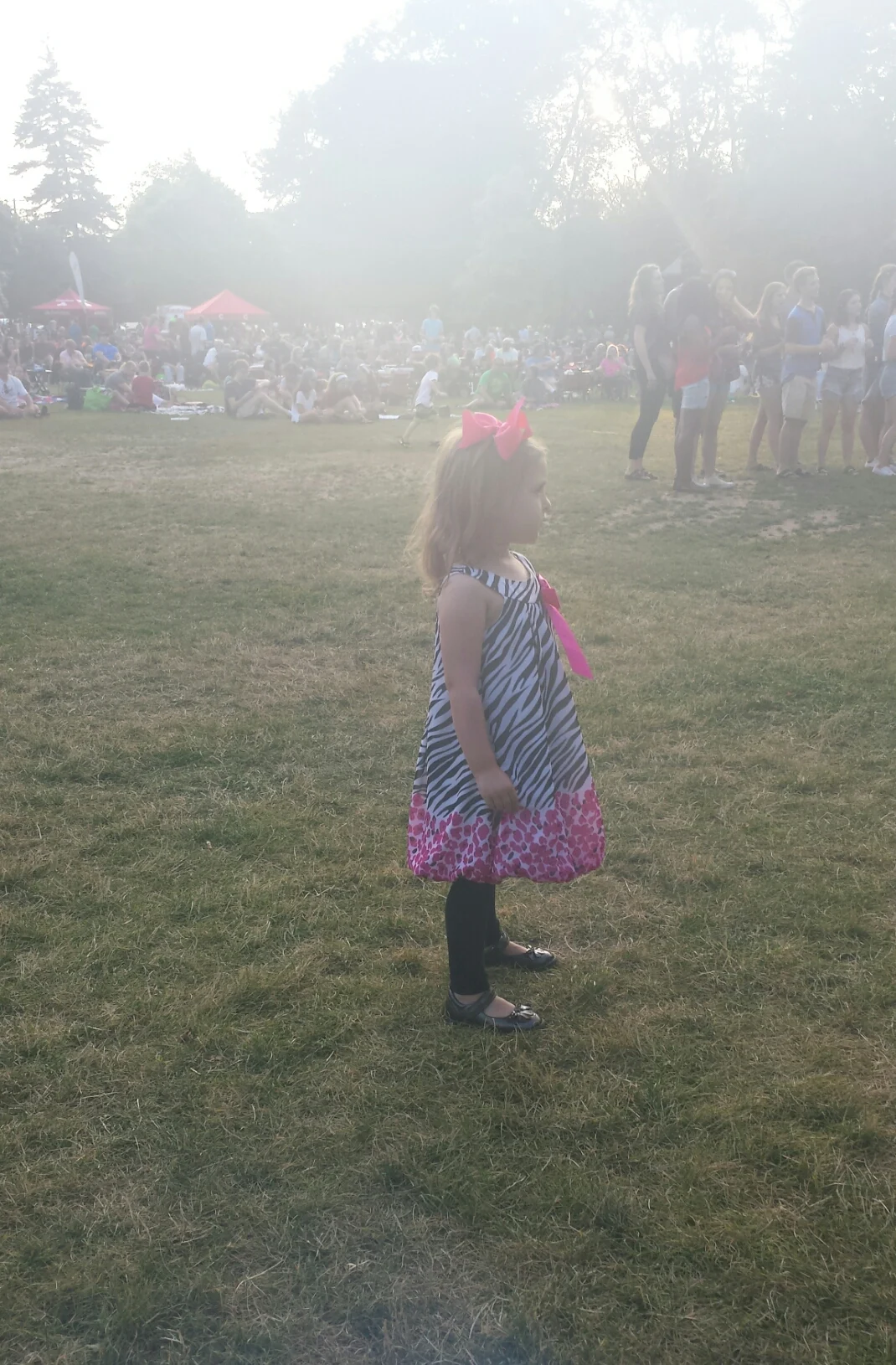 A few weeks ago, I shared the story of how my 4 year-old daughter gifted my husband five weeks of dancing activities for Father's Day this year. So far we have had such an awesome time dancing at Tosa Tonight and Sunset Safari. This week, we took a little bit of a roadtrip out to Cedarburg for their Summer live music event series, Summer Sounds.
Summer Sounds runs every Friday through August in Cedar Creek Park near the stage. There is a playground in the park, as well as public restrooms available. Food and drink vendors lined the outskirts of the park serving everything from alcohol and lemonade to pizza and brats.
Most people brought lawn or camping chairs to set up in the big grassy area between the stage and vendors. Some people even had folding tables and foot rests!
When we arrived, we made our way toward the stage to dance, but unfortunately no one was dancing. Not one single person! At a live music event! There was a small group of people standing near the stage, but that was it. But, of course, my 4 year-old doesn't care at all what anyone else thinks and insisted on dancing. After all, it is what we came to do.
So I sucked up my feelings of awkwardness…
And we danced anyways.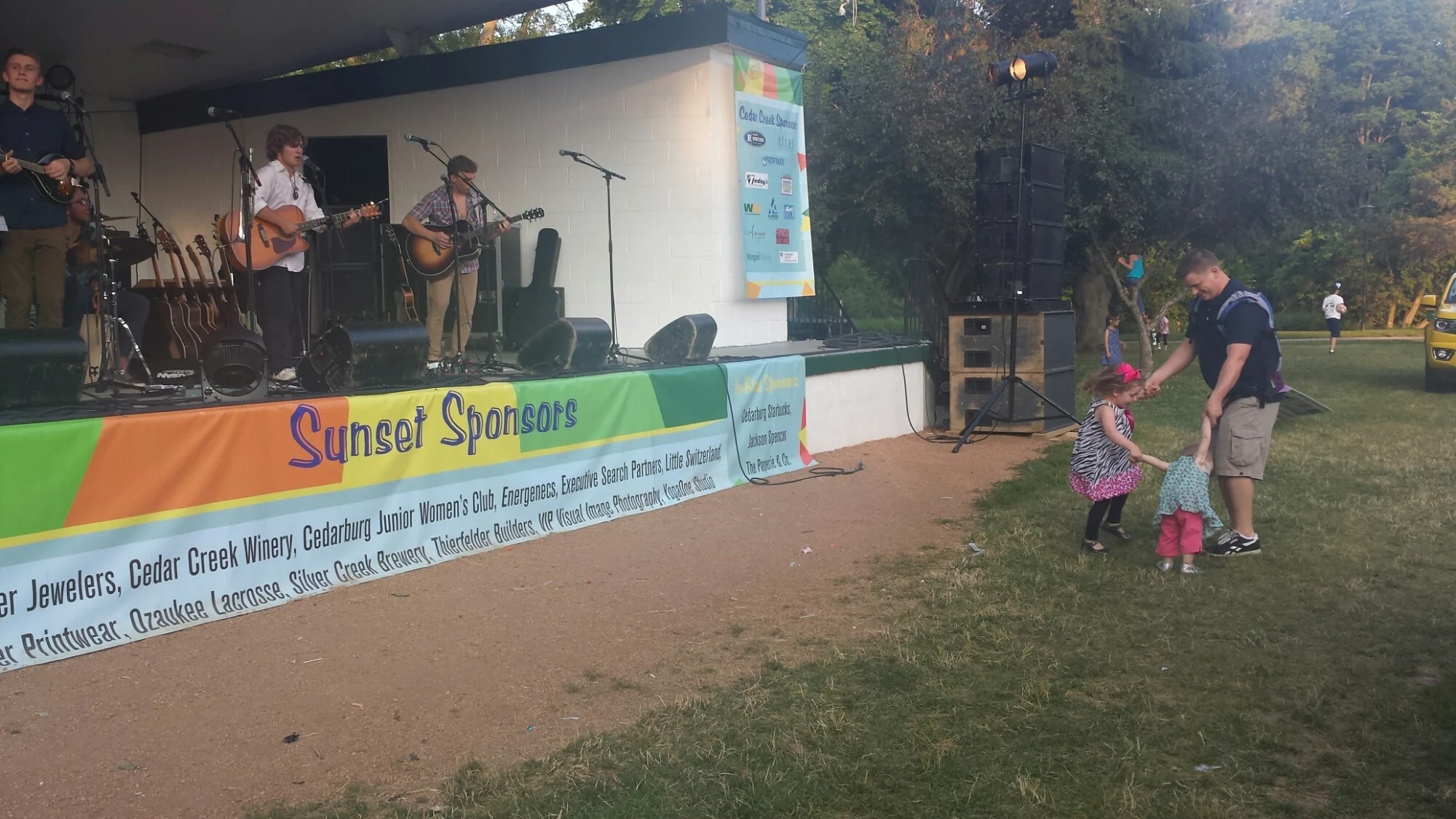 If we were looking for a place to sit, relax and listen to music, this would have been the perfect spot. However, it wouldn't be my choice for a place to dance.