I love pumpkin and look forward to all the pumpkiny goodness that fall and the holidays brings. I don't like all the calories though. So I love this pumpkin fluff recipe because it's light and yummy. It tastes a lot like pumpkin pie (but with fewer calories and guilt)!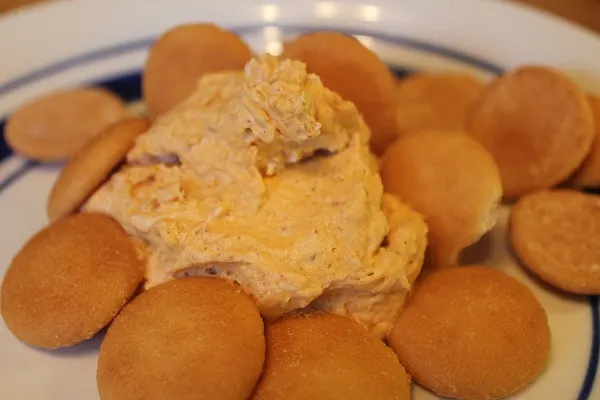 Pumpkin Fluff Dip
Ingredients:
1 can pumpkin
1 pkg cheesecake flavored pudding mix
1 tub (8oz) thawed whipped cream
1 tsp pumpkin spice
Directions:
Mix everything in a bowl and ta-da!
(I told you it was super easy…)
Chilling it lets it thicken a bit and taste even better. You can make a graham cracker crust and serve the dip in it like a pudding pie. Or, do like we did, and serve it as a dip with Nilla Wafer cookies. Totally yum!
It's delicious even if you just eat it with a spoon!