We listen to a lot of music, but it's not at all what most would consider soothing (even if hubby and I do). While my daughter preferred to hang out with mama as much as possible as a baby, she did enjoy listening to quiet music and watching colorful lights. Long gone are the days of boring mobiles. Modern crib toys offer a tad more stimulation and interaction, such as the Lamaze Pond Symphony Crib Soother.
Rissa was interested in it before I could get it out of the box. She figured out quick that pressing the ladybug started the music and lights. She also really liked the frog in the pond. The inside set up has depth, giving the scene a more 3D feel. There are only four songs, but what I really like about this soother is the ability to hook it up to an MP3 player – including an iPhone or iPod. There's a pouch in the back to keep the player secure and the lights change to the beat of the song.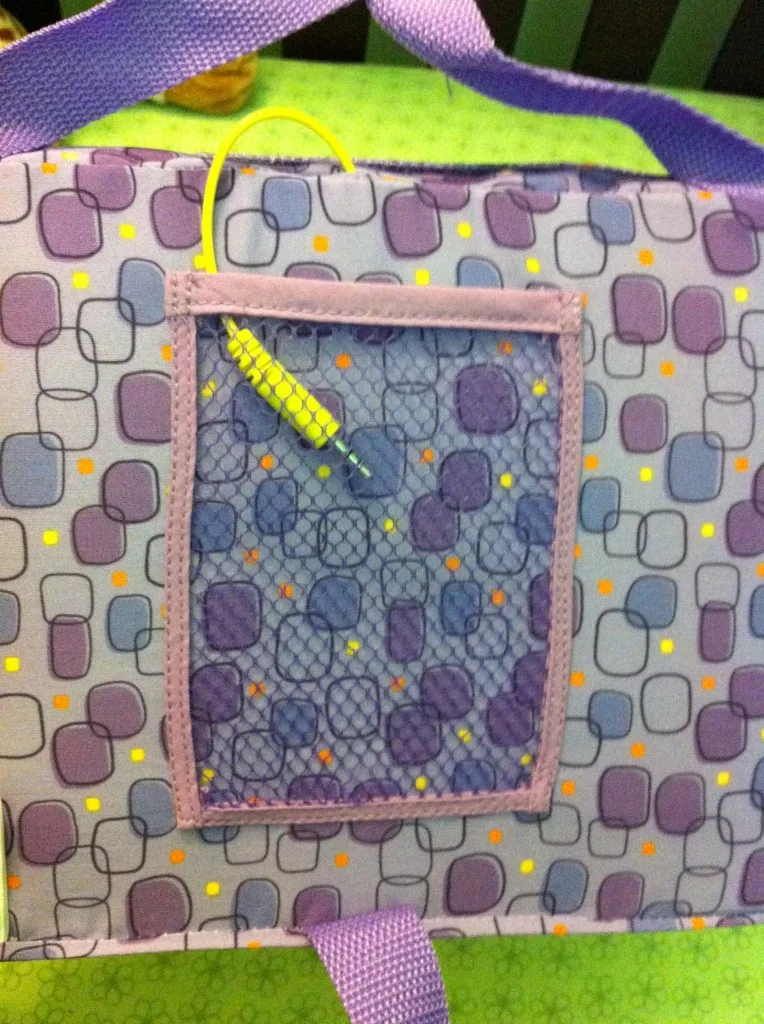 When we were playing around with it, Brian put on a Yo Gabba Gabba song. It was a fast song ("Wiggle Wiggle Wiggle Go!") making the box light up like a dance club. Rissa LOVED it and was very disappointed to find out it doesn't always play YGG songs.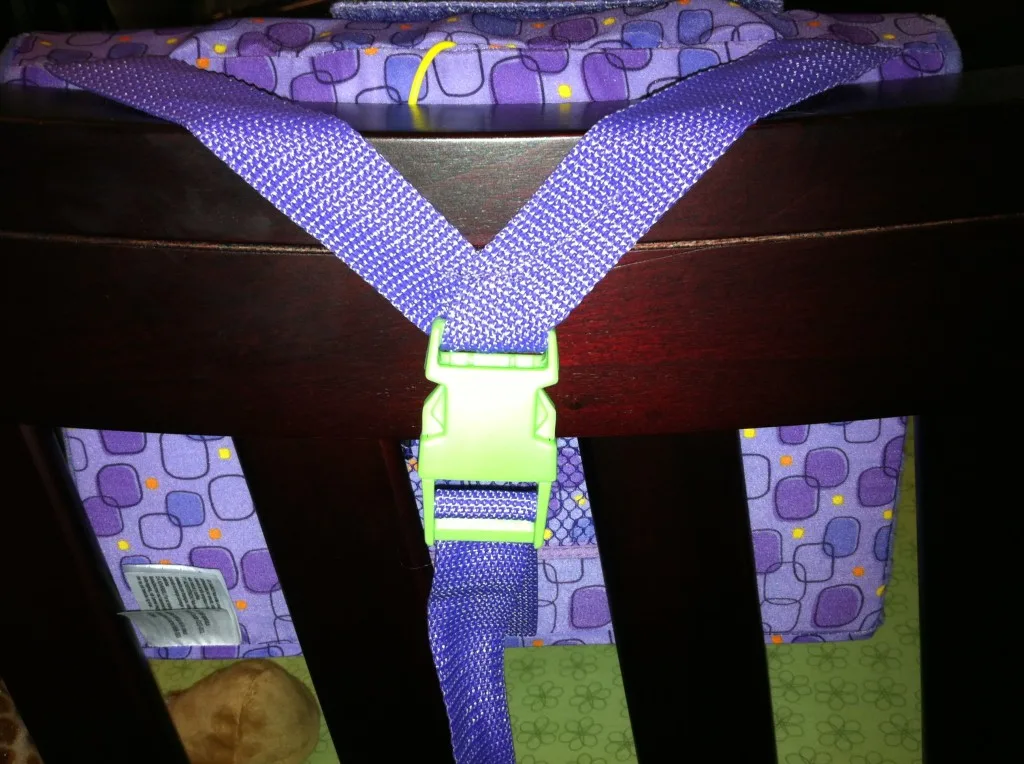 The other feature I reaaly liked was how the attachment strap works. We have one of those lifetime convertible cribs with sloping sides and back. The top rails are thicker which can make crib attachments difficult. I've tried some others when Rissa was little, but they just wouldn't stay where they were supposed to. This one was easy to clip on and it stayed put. It does angle downwards which I'm not sure I like since I don't have the crib setting very low right now. Baby doesn't have to look up too far!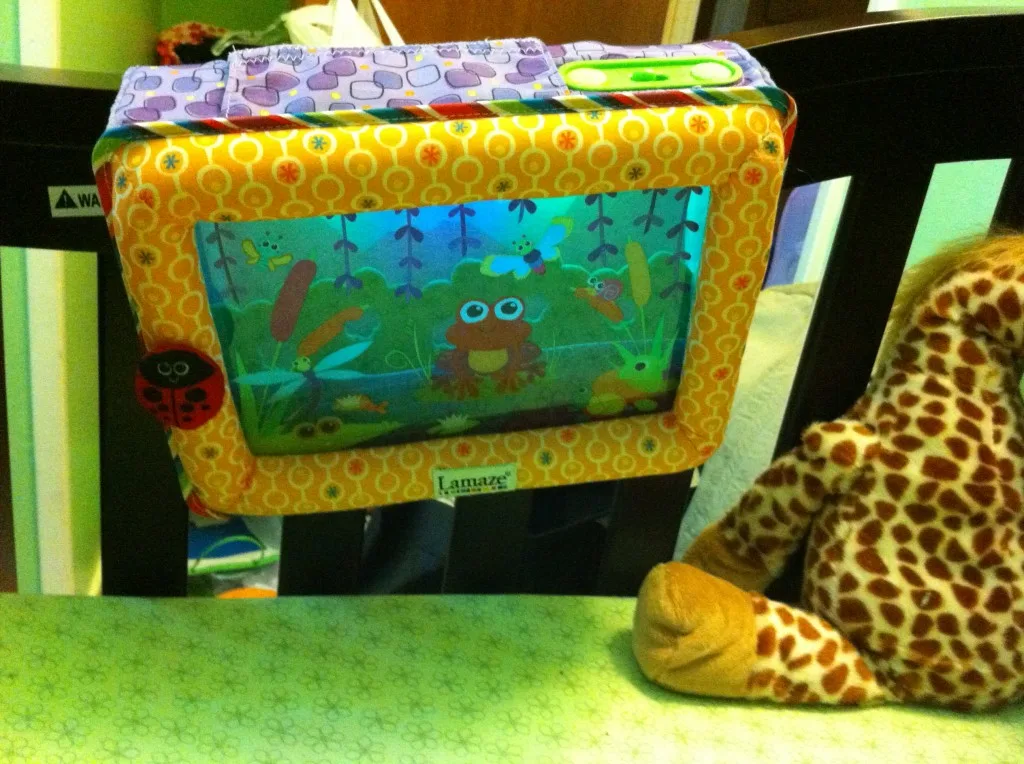 I can't wait to see how the little guy likes it… though he might have to fight his big sister for it.
For more great toys for babies, following along with @TOMYNewsUS on Twitter and on Facebook at www.facebook.com/tomy.toy
_____
Disclosure: I received a soother to review; no other compensation was received. All thoughts shared are my own.