Once I knew we were adding a boy to our family, I pondered about redecorating the nursery. Both kids will be sharing its space at least for a little while. It didn't feel right to just leave it as is – decorated for Rissa. I wanted to find something both kids would enjoy, even if neither wants it in their rooms later. I'm still glad we painted the nursery green. Such a great color to work off of leaving so many possibilities open….though I briefly toyed with repainting it! I couldn't quite make up my mind about what I wanted to do, but was thrilled when Wall2Wall Stickers reached out to me about working together.
I finally had the push I needed to just pick something already!
I decided to go with Winnie the Pooh. So classic and Rissa adores Pooh. The best part about decorating with vinyl stickers is the ability to remove and/or reuse them. Once the kids have separate rooms, Pooh can move too if need be.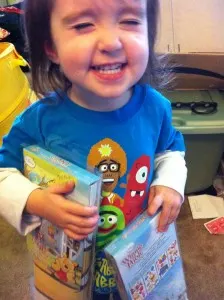 Rissa was so excited when I showed her what arrived in the mail. She hugged the decal boxes and said, "I love it, mama!"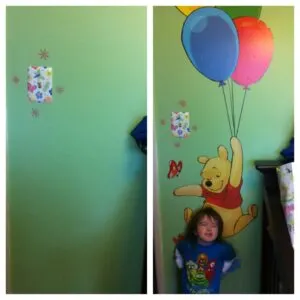 There was much excitement and bouncing in anticipation of putting up the "Pooh stickers." They looked great and were super easy to apply to our walls. So easy, in fact, that Rissa helped me put them up. We didn't have any issues with bubbles – just smoothed them down with my hands. It was a really fun project for Rissa to help with. Plus, I could simply go back and fix her stickers if I wanted to – no need to worry about the wall getting messed up!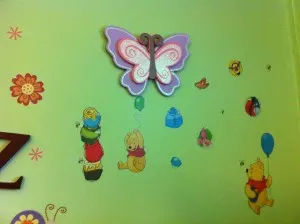 She still loves them and likes to kiss Pooh and Eeyore at diaper changes. You should have seen how proud she was of our decorating job when daddy came home. She couldn't wait to show him!
Wall2Wall has a nice selection especially for decorating kids rooms, but they have plenty for other rooms in the house too! I found their prices reasonable too. I think I might need to get one more Winnie the Pooh set to balance out the remaining wall, what do you think?
____
We received vinyl decals to facilitate our review. No other compensation was received.