If you want a special sweet treat, nothing beats this quick and easy Animal Cookie Fantasy Fudge Recipe! It brings together the rich and smooth flavors you expect in fudge with the fun of your favorite childhood snack. I love the idea of a fantasy fudge recipe to share for kids classroom events, or just to make and enjoy with your kids while reading a favorite kid themed fantasy book. Since Animal Cookies are a great theme snack for all kinds of preschool books and projects, this is the ideal treat to make for a special day with your kids.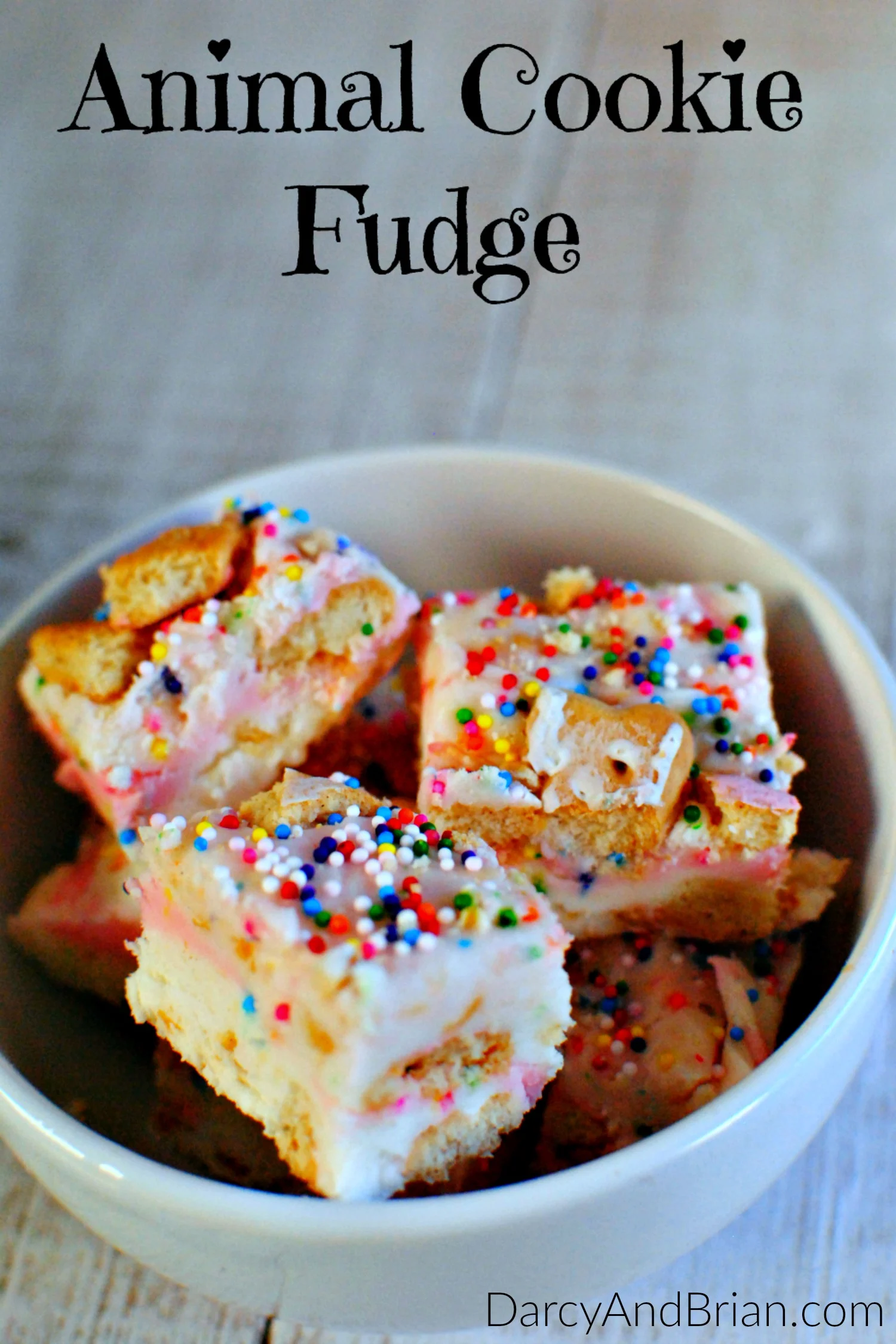 Quick & Easy Animal Cookie Fantasy Fudge Recipe
Post may contain affiliate links.
Making fudge use to be that one big holiday treat that you watched mom get the candy thermometer out for and pray that the weather was just right so it would set up correctly. This fantasy fudge recipe is an easy option that only takes a few minutes to whip up, and is almost fail proof. The biggest struggle with this recipe is not eating all of it at once!
If you want to get the kids involved in helping you make this special animal cookie fantasy fudge recipe, let them help by measuring ingredients. They can also have fun breaking up the animal cookies which of course, will be a fun project that is also useful.
Ingredients:
2 cups animal cookies, broken or chopped (preferably frosted)
8 ounces cream cheese
4 cups powdered sugar
1 bag white chocolate morsels
Red Food coloring
Sprinkles (prefer round versus long for this)
Directions:
1. Cover insides & bottom of your pan or dish with wax paper to prevent sticking
2. In large mixing bowl combine cream cheese and powdered sugar. Add the sugar slowly to avoid a mess. Using a stand mixer for this makes it much easier to control and the mixture smoother.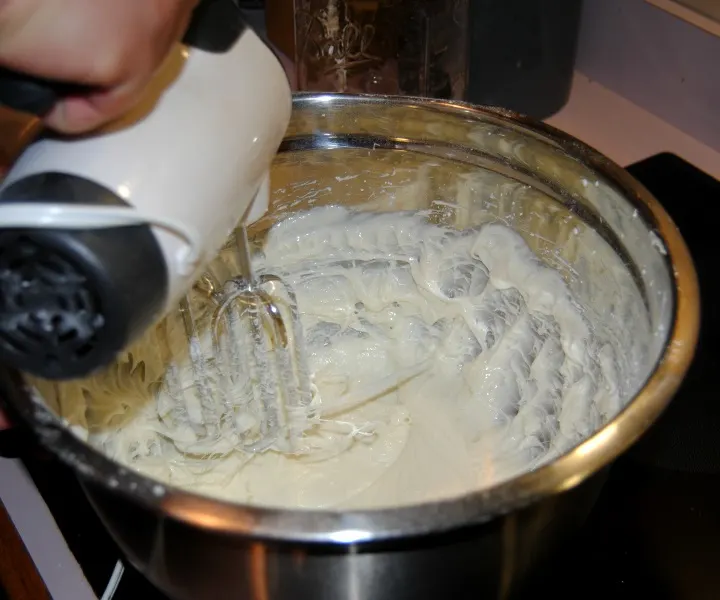 3. Use a microwave safe dish to melt the white chocolate morsels in 30-45 second increments in your microwave. You can add a few drops of vegetable oil to help keep the chocolate smooth if preferred.
4. Mix melted chocolate into sugar/cream cheese mixture until smooth.
5. Set aside a little less than half the mixture in another bowl.
6. Add food coloring to the smaller portion until you achieve the shade of pink you'd like.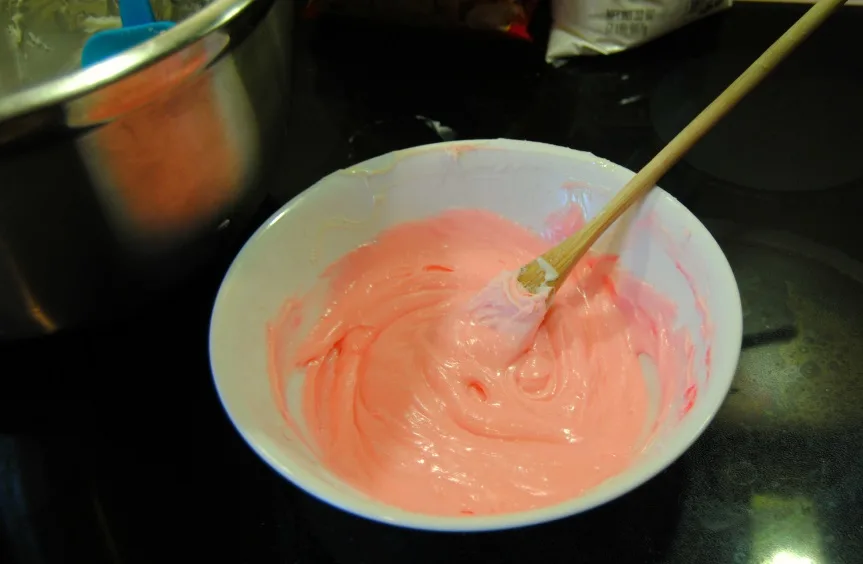 7. Stir the cookie chunks into the white portion of the fudge mixture.
8. Place half of the white mixture into the bottom of your lined dish or pan, smoothing out to make an even layer.
9. Sprinkle decorations like sprinkles on top.
10. Drop large spoonful's of the pink portion of batter over the top of the white layer.
11. Add the other half of the white batter to make a final top layer. This creates a fun varied color layered look.
12. Use a butter knife to swirl the mixture a bit to disperse the pink middle layer. This may not be necessary if you achieved the swirled look when spreading on the top white layer!
13. Add sprinkles and some more crushed cookies to the top. Lightly press down so they stay stuck in the fudge!
14. Refrigerate until firm for at least 1 hour. Remove from the pan and place on a cutting board for easy serving!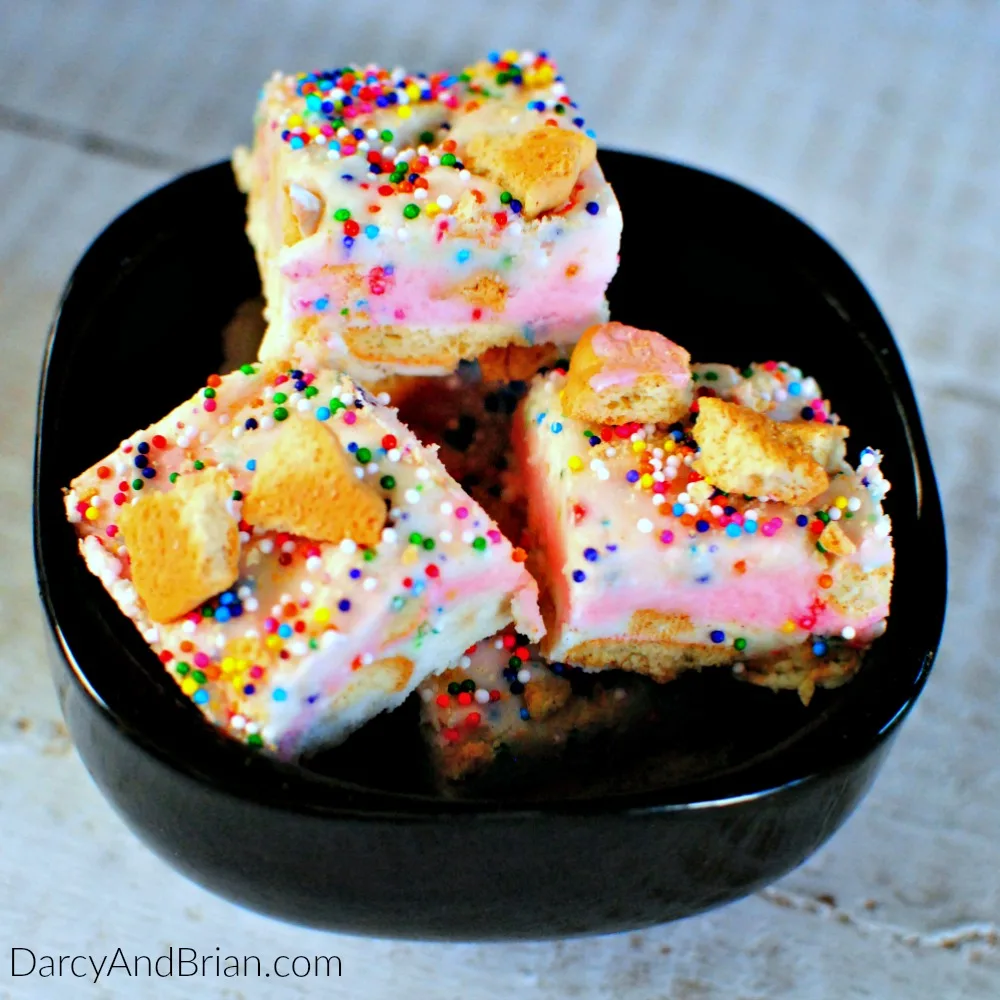 Making this animal cookie fantasy fudge recipe is a fun way to talk about your favorite kids fantasy books while having a fun treat. It's also just simply a great delicious fudge recipe that is reminiscent of a classic kids cookie treat.
If you love this recipe, then we know you'll love our other tasty fudge recipes!
Easy Chocolate Peanut Butter & Jelly Fudge
Easy & Delicious Pumpkin Fudge Recipe
We're linking up to these great recipe, craft and DIY linky parties!