I love Halloween and actually like scary movies. I don't care for movies that are just gory for the sake of being gory though (like all those Saw sequels). The ones that get me the most are more psychological thrillers. Some of these movies terrify me, but I'll watch them anyway! And no, not all of these are truly considered "Halloween" films, but they are fitting for a spooky, scary movie marathon.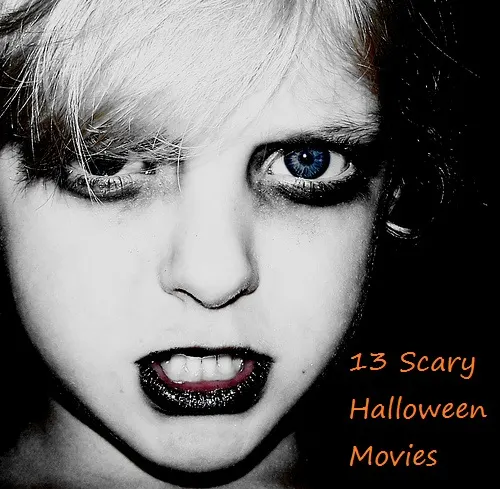 13 Scary Movies to Watch on Halloween
Honorable mention: Killer Klowns from Outer Space
The Shining is just pure madness and totally messes with your head.
It and Killer Klowns have clowns in them. Enough said.
Dolls and Child's Play have possessed dolls that are creepy and make you second guess the toys in your home. I watched Dolls when I was in elementary school at my best friend's (at the time) house. Her mom collected dolls… they were EVERYWHERE in her house. That made it even worse. Just looking Dolls up on IMDB.com gave me the heebie jeebies.
The rest, well, they all fall on the scary to spooky range.
What are your top scary movie picks?
______
Original image created by D Sharon Pruitt – modified with text under the free Creative Commons License on the photo.