This is a sponsored conversation about transitioning babies to solid foods. All thoughts and experiences shared are my own.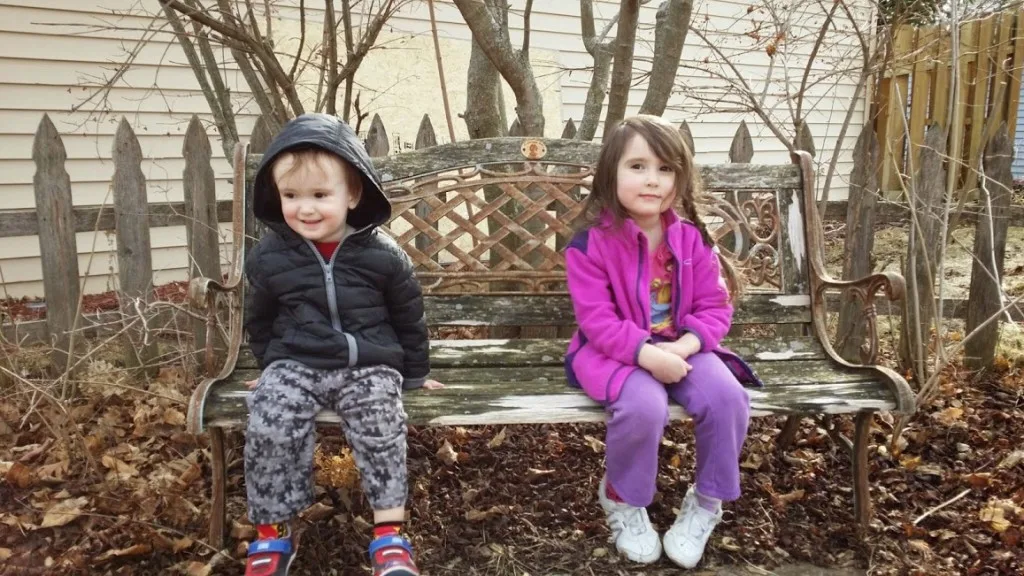 Before I had kids I had lots of ideas about the type of mother I wanted to be. I don't want to say I'm not the kind of mom I used to imagine, because I'm an evolved version of her. One of the things the mom in my head wanted to do was make all of our own baby food.
During my pregnancy, I devoured parenting books and became more interested in healthier eating for our whole family. Growing up I was quite familiar with feeding babies baby food. I decided when it was time to transition to solids, we'd make our own baby food at home.
I was prepared with baby and toddler cookbooks, new storage containers, and a food processor. I was super motivated before my little one arrived, but by the time she was ready to eat solids I wasn't sure if I could do it because of my own dislike for particular foods (green beans!) or not really knowing how to prepare others.
While I did end up making some of our own food, the truth was, I loved getting the puree pouches from the store.
Both of my kids were around five months old when they became interested in what we were eating. I knew food was mostly for fun and to get them used to a variety of flavors. Knowing how long it's taken to get me to eat more vegetables, I wanted them to start eating theirs early!
I didn't really follow the "rules" on how to transition my babies to solids. I skipped rice cereal and went straight to mashed up avocados, bananas, potatoes, and butternut squash. I cut up strips of toast. They practiced picking up pieces of puffed cereal and happily gummed almost anything I put on their tray. We loved puree pouches like Plum Organics®, especially for traveling and dining out. They were super easy to take along in the diaper bag, offered a variety of flavor combinations, and used simple wholesome ingredients.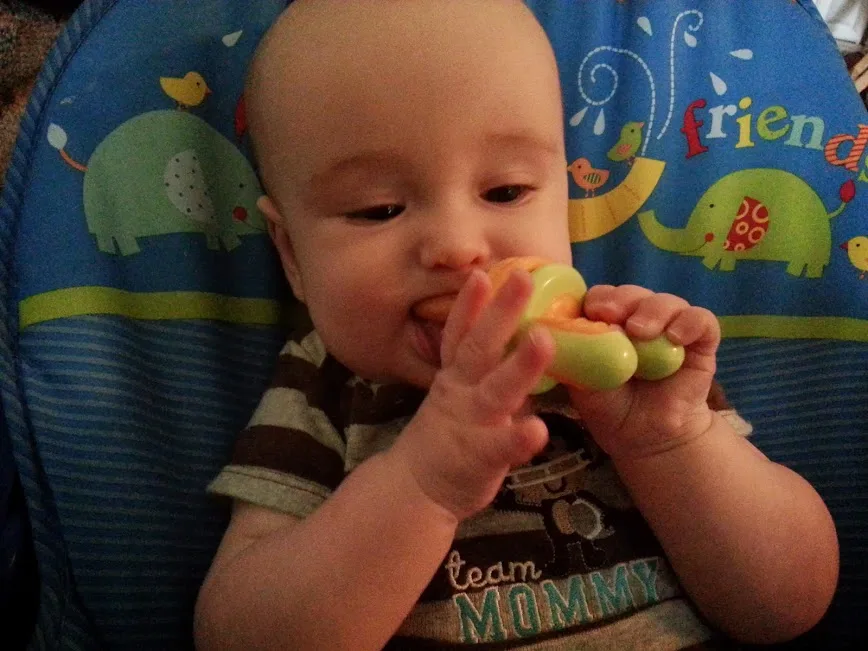 I learned quickly to just hand over the spoon to my kids. Sure, they were extremely messy when they were little, but relinquishing control of the spoon made mealtimes easier. They learned how to feed themselves and would stop when full. The pouches gave them a sense of independence too while developing their straw sucking skills. My son especially enjoyed squeezing the contents of his puree pouches onto his tray. About half went into his mouth while the other half became an art project.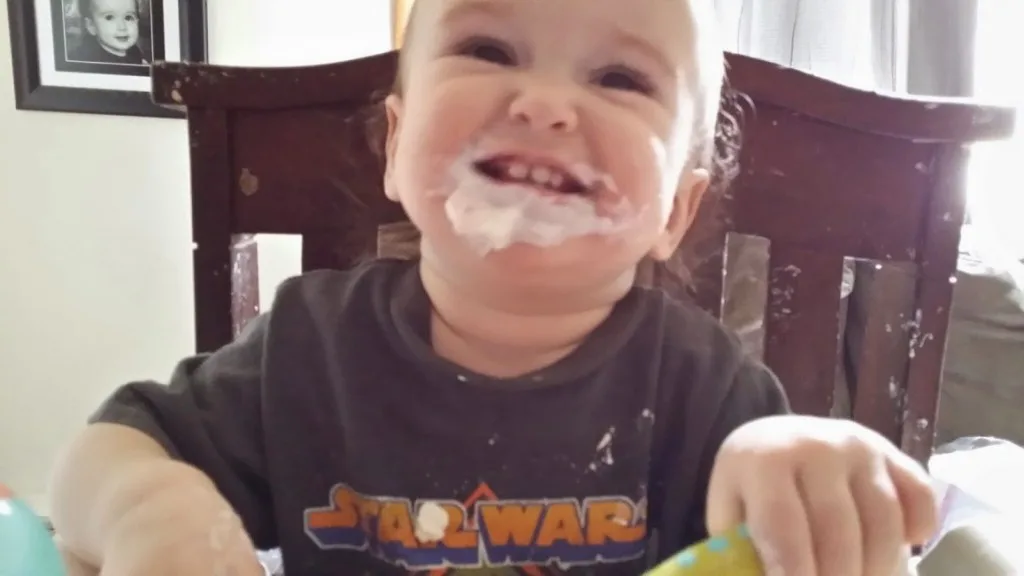 Now that my kids are two and four years old, I kind of miss the simplicity of feeding them when they were babies. Back then they gladly tried what I gave them, now they have strong verbal opinions about everything from the color of their plate to the way I cut their sandwich. They are great at using their own silverware though. Hey, at least I can sneak good stuff into their smoothies! They are used to unique blends and LOVE fruit.
What's your best tip for introducing first foods to babies?
Head over to CafeMom and enter to win Baby's Best Start Sweepstakes! 1 winner chosen at random will receive a $250 gift card and a Plum Organics Prize Bundle valued at $50.