One of the things I love about living in the Metro Milwaukee area is the variety of family friendly activities. This time of year can be difficult for me, but fun, kid-friendly events help distract me. It's hard not to get into the holiday spirit when my children are delighted by all things Christmas and holidays!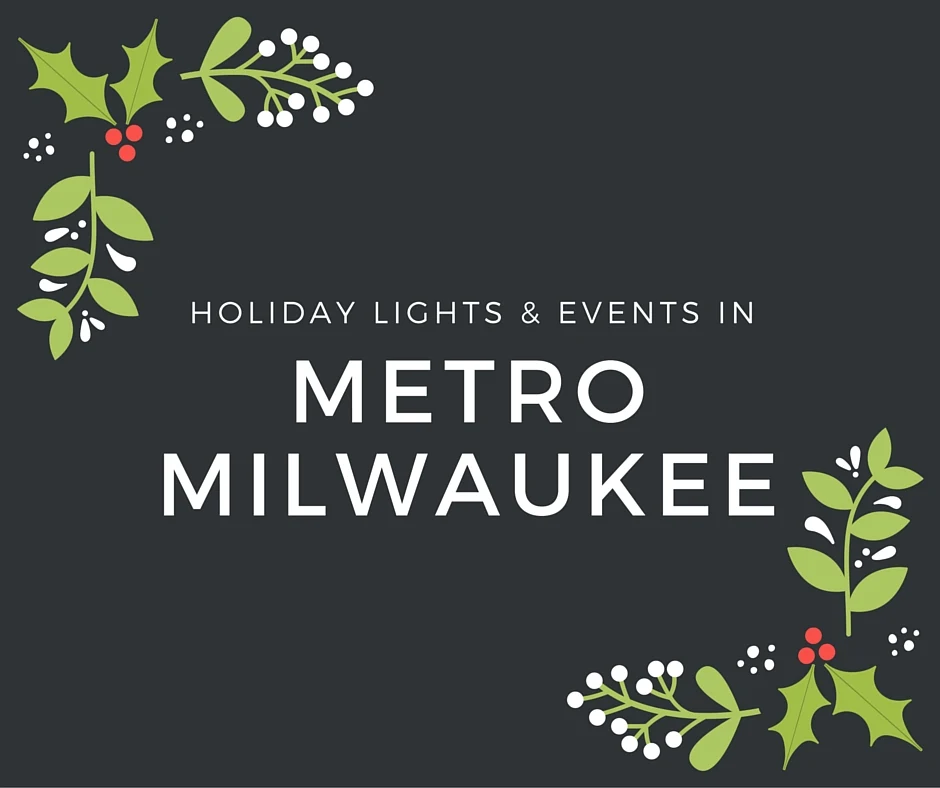 The Ultimate List for 2015 Milwaukee Holiday Lights & Events
*This article was written and appeared originally on the Murphy & Prachthauser blog. It has been syndicated with permission.
The holiday season is a time of great contrast – gifts, celebrations, and gorgeous decor are balanced with an emphasis on serving those less fortunate than you and your loved ones.
Here are our favorite seasonal stops – many of which combine holiday fun with community giving.
Classic Milwaukee Christmas Events
Many Christmas traditions are handed down through generations. Do you remember visiting the Domes as a child, or admiring the lights downtown? Share the magic you grew up with via these Milwaukee holiday institutions.
Holiday Events Closer to Home – For Kids and Adults
Looking for some holiday spirit a little closer to home? Whether you live north, south, or west of the city, there is festive fun to be found in your backyard. Here are our 2015 holiday event picks – outside of downtown Milwaukee.
Whether you want to visit an old favorite, or sample something new, the Metro-Milwaukee area has no shortage of holiday fun, from stylish to sentimental. As the festive fun gets into full swing, we hope this list helped you to fill calendars with special events, for both kids and adults.
Do you have a special tradition or favorite holiday sight that we missed? Let us know!