Sleep deprivation is like a parental rite of passage, but I don't like feeling like a zombie all of the time. I know I do not get enough sleep, but when I DO sleep, I want it to be GOOD sleep. I need to be as rested and refreshed as possible in order to chase after my toddler. If I didn't blog in the middle of the night, I could get more sleep too. (Shh! You know that's not an option!) So, how can I make the most of my Zs? With a great pillow!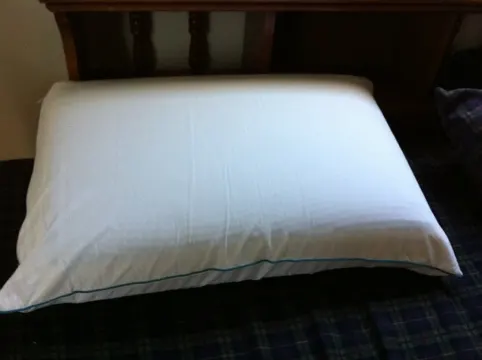 I received this memory foam pillow to review and I'm so glad I did. I'm happy to be a part of the Comfort Revolution! I've always been kind of picky about my pillows, usually requiring two in order to get comfy. I don't like them too firm or too soft. I'm mostly a side sleeper since getting pregnant with my daughter. Before that I was a stomach sleeper. I want my face to sink in, but not suffocate me, you know? Too many times I've doubled up, folded over, or just used the corner of a pillow because I can't get it just right.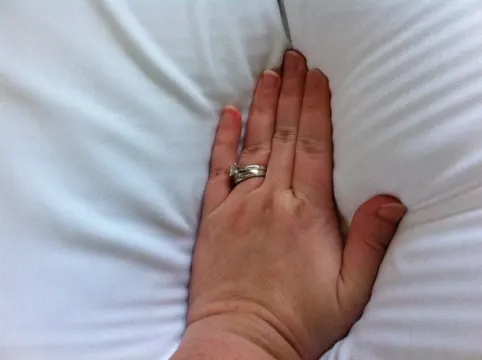 With the memory foam, it lets me sink in just right. The Comfort Revolution is heavy (compared to our regular pillows), but the thickness is perfect for fitting the space under my head and neck. If my neck isn't properly supported it is sore and achy, which in turn causes crappy sleep for me.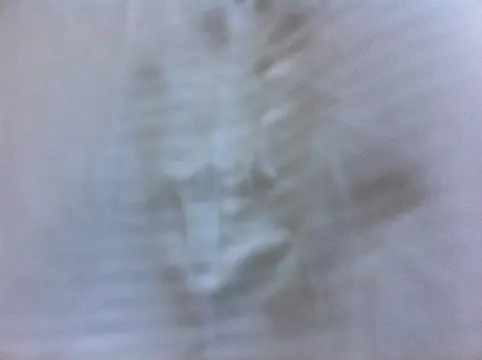 When I lift my head (or hand as in the picture) it doesn't spring back right away.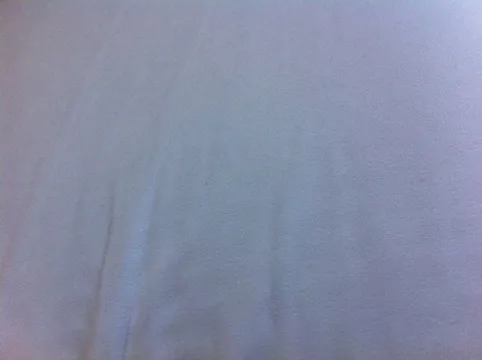 And back to normal!
So what really makes it stand out? Well, it uses memory foam and hydraluxe technology which basically means one side has a gel like layer. You can choose different colors and patterns, though you don't really see them. I am not going to bore you with the science, just tell you what I experienced. The gel side is cool. I will never have to search for the cool side of the pillow again! A few times when it was colder at night, it was almost too cool until it synced up with my body. It's meant to keep a bit cooler (and I do sleep better when it's a little cooler in the room), so I'm super excited to have this for the summer. Those hot and humid nights are major pillow flipping, restless nights.
The pillow case it comes with is nice and soft too. I don't think I want to use a different one on it! So what's the deal with the designs in the gel? Apparently they help with circulation and ventilation. All I know is, my sleep has been better the past month I've been using this pillow. I napped on the couch a couple times with a regular pillow and woke up with a stiff neck. I have NOT been having that problem with the Comfort Revolution pillow. I'd never used a memory foam product before and wasn't quite sure what to expect and I'm very pleased. I'm hoping we can look into getting one of their mattresses or mattress toppers.
If I'm feeling this good with switching just my pillow and an average of 4 hours of sleep a night? Their mattresses must be amazing. Yes, some nights I get more sleep and others less sleep. Some days I'm more tired than others, but overall, my quality of sleep has without a doubt improved since switching out my pillow. Heck, even Rissa likes this pillow! She's always wanting to lay on it!
Have you ever used a memory foam pillow? How was your quality of sleep?
For your chance to win one of these, be sure to enter the Good Luck Giveaway event going on now through March 19, 2012!