Sometimes I wonder if people are born to be more giving than others or if it's only taught. I have known some amazingly compassionate people in my life – people that give so much of themselves. I appreciate them because they can do more good than I can no matter how much I desire to. Sure, I donate and give when I'm able, but when I see what others are doing I feel guilty sometimes.
I want my daughter to be a good person who shows compassion and kindness to others. I want her to share and be generous. I don't quite know how to teach her these things. These qualities are hard for me to explain to her though she seems to have a pretty good handle on sharing already. Last week at the library I let Rissa play in the children's section after storytime. They have a trainset, blocks, puzzles and a few other toys. It's a great opportunity for socialization after class.
Rissa was happily playing with the trains (it's a set about the size of a coffee table) when a few more children came over. There are several tracks and plenty of train cars for the kids to each have a couple to play with. However, there are only two Thomas the Tank Engines. Rissa had one of them. This little boy came over asking for Thomas. Rissa clutched Thomas and another train car tightly to her chest, her little eyebrows knitted together.
Then, she handed Thomas to the little boy and said, "Here you go."
I was shocked. No adult prompted her, but I made sure to praise her for being nice and sharing. Another parent commented that she was "a good sharer" and "mama must have taught her well."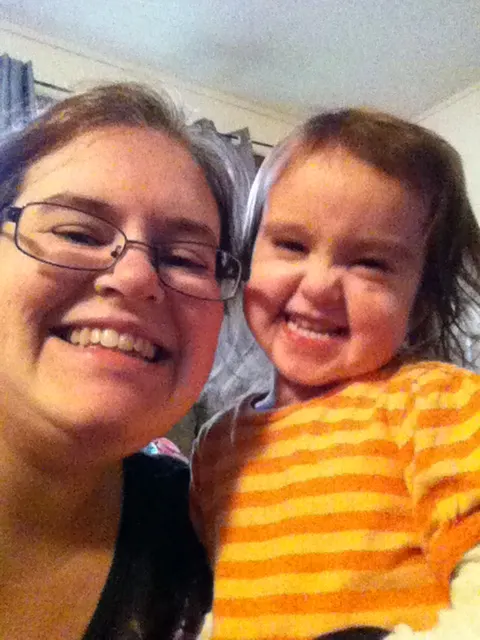 Thing is, I didn't really teach her. Not actively anyway. I do mention sharing when we are splitting snacks, but I haven't said much about it when it comes to toys. She's not often in a situation where it's an issue since I'm not able to get around to playgroups and things. I'm thinking my actions have spoken louder than words in this case.
My next step is to have her more involved with donating to others. She comes with when we shop for new donations to give and is right there when we drop off new and gently used donations to various organizations in our community. I'm not sure how well she comprehends what we are doing, but I believe if we continue to model giving behavior it will seem normal to her and something she will want to do.
This was my first year really learning about Operation Christmas Child. I like the concept of gifting a shoebox full of toys and items to a child in need in another part of the world. Most of my donation efforts are local, but this way we can make a small difference globally.

This year, Operation Christmas Child expects to reach a milestone with more than 100 million children receiving shoe box gifts since 1993. Their plan is to go above and beyond 100 million. There are over 2 billion children in the world and half live in poverty.
There are a couple ways you can help: build a box yourself or build a virtual box.
Originally I wanted us to build a box as a family. I think it's more fun to shop for the items themselves and send the box off – it feels more personal. Unfortunately, things have just been hectic for me as we prepare for the arrival of baby #2, so I decided to build a virtual box this year.
If you build a box yourself you can take it to a local Drop Off Location for OCC's National Collection Week, Nov. 12-19, 2012 (otherwise you can mail it in anytime).
Building a box yourself or virtually is easy! Decide if it will be for a boy or girl and what age range. (There are labels to print off from OCC's site.) Then fill it with toys, school supplies, and hygiene items.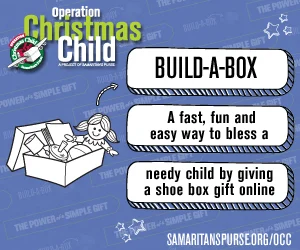 I really like the virtual Build-a-Box option for those times when you want to give but are struggling with the time to get it all done. For $30 I built a box through their website that will bring a smile to little girl's face.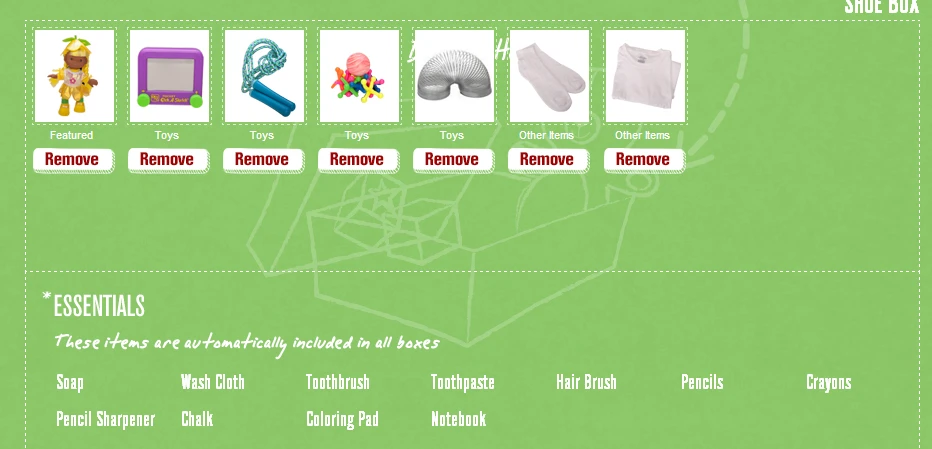 *No compensation was received for this post.

This holiday season build a box with your family to teach kindness, compassion, and generosity. Tell me – what will you put in your box?
BlogFrog will match the first 200 boxes that are built. Pledge your commitment below to build a box today on Facebook or Twitter!
This is a sponsored conversation written by me on behalf of Operation Christmas Child. The opinions and text are all mine.