Before becoming a mom, I didn't worry so much about uninvited guests or last minute get togethers at my house. I've never been accused of being a neat freak, but it was easy to tidy up in 5-10 minutes before having a toddler. Now, trying to keep my living room presentable is a task unlike any other. I've finally let go of the need to maintain the perfect appearance at all times. Sure, if I have a party planned we do a lot of work to clean and straighten up, but if friends or family are dropping by at a moment's notice… well, they can't expect me to work miracles.
Instead, I focus on offering something yummy to snack on! It's much easier to forgive the look of toys strewn about when your taste buds are being treated to tasty food, right? With the holidays coming up and a new baby on the way, I know there will be an increase in unplanned visits. But that's okay! I like to keep certain entertaining staples on hand so I can quickly whip up something for guests. These also work great if you need to bring a last minute dish somewhere else. (Don't you love those calls just hours before a party asking if you can bring something?)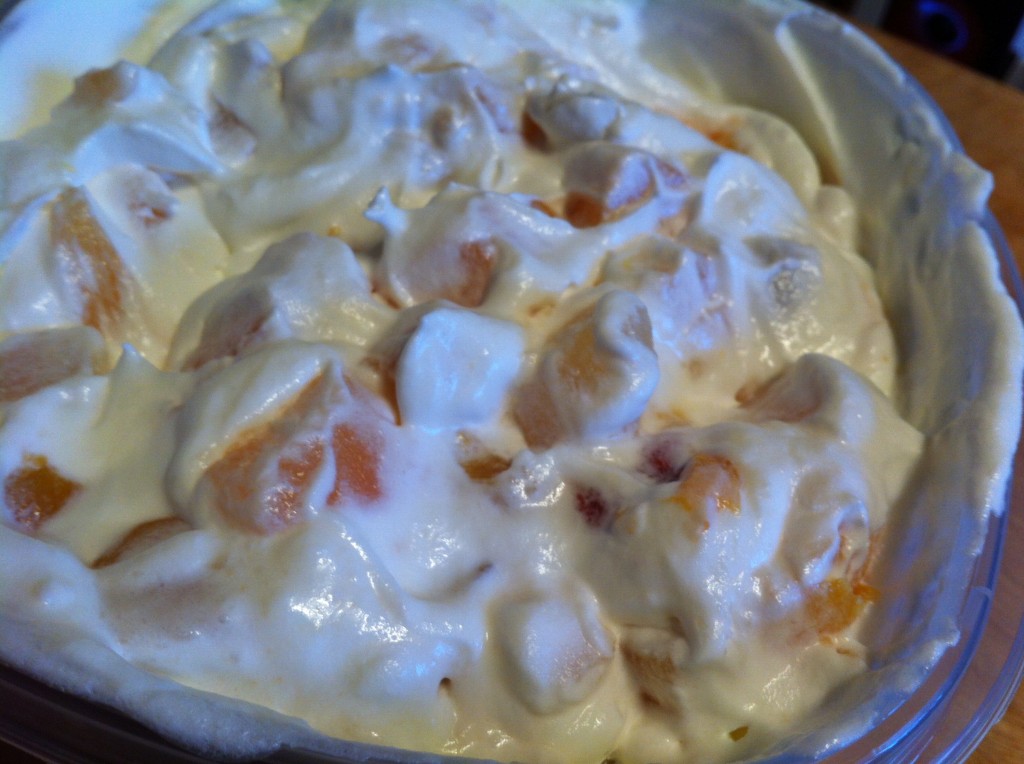 1. Fruit Fluff – I always keep some whip cream and a can of fruit cocktail handy. Super easy to mix and serve! Tends to be a big hit with kids and adults alike.
2. Dips for chips/crackers – I keep bacon, garlic, onion and a few other seasonings that mix well with plain Greek yogurt or a sour cream/mayo combo to make dips for crackers. I also keep ingredients on hand for an easy Queso Dip.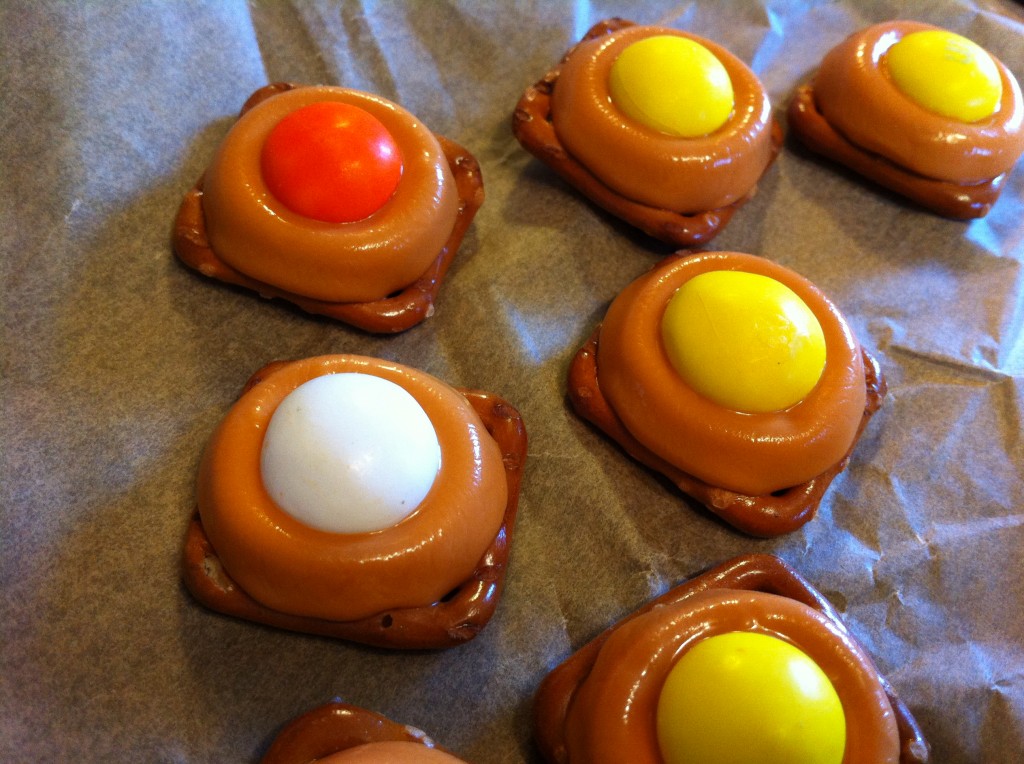 3. Chocolate Pretzel Bites – There are several versions of this but they all take less than 10 minutes. The longest part is probably unwrapping the chocolate!
4. Pumpkin Fluff – I like it best with a graham cracker crust, but even without that it's light and tasty. You just need a can of pumpkin, vanilla pudding mix and whip cream.
5. 2 Ingredient Fudge or Cakes – Arm yourself with some of these types of recipes and you'll save yourself time and sometimes even calories! If you know your unexpected guests will be around for more than a half hour these are good options. These are also great for taking to other gatherings you weren't planning on making anything. For the "fudge" I keep peanut butter on hand and a can of frosting. Mix them together (equal parts) then zap in the microwave for a minute, stir, and another minute. Pop into the freezer to set faster. Cakes or cupcakes just need box mix and a can of soda, juice or pumpkin! Seriously it can be that easy to make a pumpkin cake (probably need to add pumpkin spice though).
While I've got the food down, beverages are another story. What I really need is the LG Blast Chiller! If you are like us, then you probably keep some beverages on hand that you don't normally drink but know visitors might like. Diet soda or wine – something you don't want taking up fridge space all the time but doesn't chill fast enough without notice.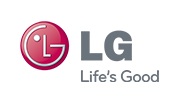 The LG Blast Chiller, available in the 3-Door Super Capacity French-Door refrigerator (LFX31935), can chill a room temperature, 12oz beverage in five minutes or a bottle of wine in just eight minutes. By comparison, a typical refrigerator takes about 40 minutes to accomplish this task – even in the freezer. This refrigerator is also among the largest capacity 36-inch refrigerators currently on the market, offering almost 20 percent more space and the ability to store over 50 gallons of milk.
For more entertaining blast or chill content please visit the LG USA Facebook page or website. You can share your own blast or chill moments too!

What are your tips and tricks for last minute entertaining?
________
Disclosure: Compensation was provided by LG via Glam Media. The opinions expressed herein are those of the author and are not indicative of the opinions or positions of LG.