I noticed at supper tonight that our jug of milk, that isn't quite half gone yet, is gong to expire tomorrow. Ugh. I hate when that happens. Instead of losing it all we decided to ditch the diet/healthy eating in favor of using a few cups of milk up quickly. Believe me, this is a sweet not to be indulged in too often and make sure you have someone or a few someones to help you eat this.
Hot Milk Cake Directions
2 tbsp soften butter/margarine
1 1/2 cups sugar
3 eggs
1 cup hot milk
1 1/2 cup flour
1 tsp salt
1 1/2 tsp vanilla
1 1/2 tsp baking powder
Cream together the egg, sugar and butter, then add remaining ingredients.
Bake in a 9 X 13, greased pan, at 350 for 25-30 minutes.
Sauce Directions:
1/4 cup butter/margarine
4 cup sugar
3/4 cup cocoa
1 tsp vanilla
1/8 tsp salt
3/4 cup milk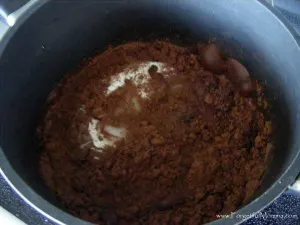 Mix it all together. Then bring to a boil and remove from heat.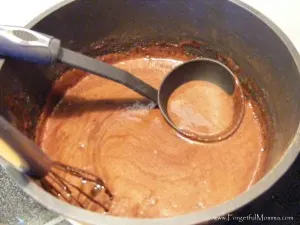 And the final product is oh so delicious. (By the way, Hubby is the Hot Milk Cake cook here.)