Holiday parties, while fun, can get expensive. We don't host Thanksgiving or Christmas (yet) but I see the amount of food and drink required and know it's costly. Goodness, I think shopping for my daughter's birthday party gets expensive! We usually take or make something when another family member is hosting which is helpful. Every year for New Year's Eve we host a smallish party for family and friends though. We provide the majority of the food and drinks and have a fun night of playing games.
5 Easy Tips to Save Money on Holiday Entertaining
Serve small finger foods.
Prepare what you can. (ex: make your own veggie or cheese tray)
Offer simple snacks as well as fancier ones.
Shop sales and non-name brand items and go to stores like ALDI.
Potluck style – Ask people to bring a dish to pass or an ingredient if you set up something like a taco bar.
This year's Christmas get together on Christmas Eve with my husband's family was more low key and casual. We always have a good time, but don't always do a big dinner spread. My in-laws kept it simple with pizza and snacks – from ALDI! I admit I indulged a little too much in the Benton's Petite Cheesecake Sampler (a seasonal item). Delicious though! And the pizza? That was pretty darn good too.
I was already planning to shop at ALDI for our New Year's Eve party, so it was nice getting to taste test the pizza ahead of time.
For our party we'll be serving up pizzas and plenty of snacky finger foods. The take and bake pizzas from ALDI were about $6 each for a 16 inch pizza. That's cheap! Smaller frozen pizzas are almost as much and ordering one from a chain costs more. Since they were so affordable we picked up two. Plenty for our guests and hopefully some leftovers for us!
We don't often shop at ALDI. In all honesty we forget about it as an option most of the time. There are certain things I prefer to get from a major name brand, but most of the time it isn't important and just costs us more money. ALDI is smaller with some limited selections, but they are able to keep those prices down (just don't forget a quarter for a grocery cart and some boxes or bags to pack up your goodies).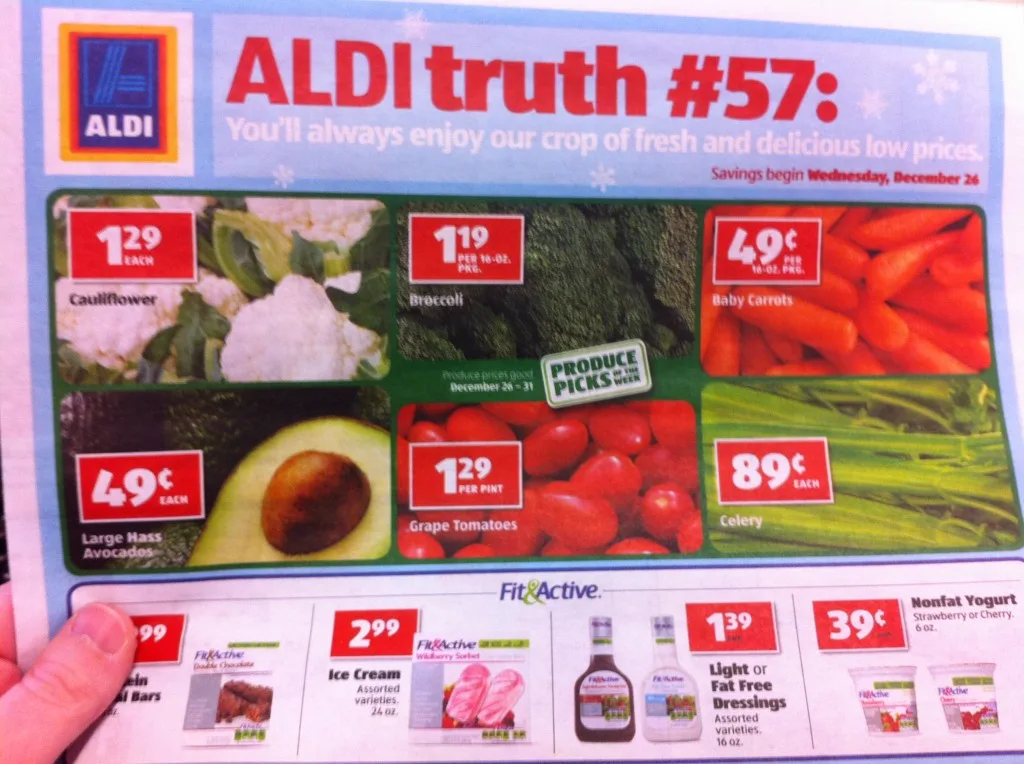 For about $35 we were able to get two 16 inch pizzas, chips, party nuts, cookies, frozen hamburger patties (just for us, not the party!), and some other ingredients for snacks I'll be preparing. Not too bad! Since their prices were lower, it was easier to shop without worrying about how much I was getting and making. I didn't make a very good list ahead of time though. They had so many delicious looking desserts that I had a hard time resisting temptation, but I want to offer a balanced party spread!
You can even purchase wine at ALDI, which I did not realize. We don't drink very much these days, but they had an affordable selection. They also had Nature's Nectar Sparkling Grape Juice Cocktail which I think I need to go back and get before our party. We have champagne for the adults, but Rissa needs a little bubbly too! (And I loved sparkling juice as a kid! So fun!)
How do you save when hosting holiday parties?
______
Disclosure: I participated in a campaign on behalf of Mom Central Consulting for ALDI. I received a gift certificate to facilitate my review as well as a promotional item as a thank-you for participating.