I am a member of the Collective Bias® Social Fabric® Community. This shop has been compensated as part of a social shopper amplification for Collective Bias and its advertiser.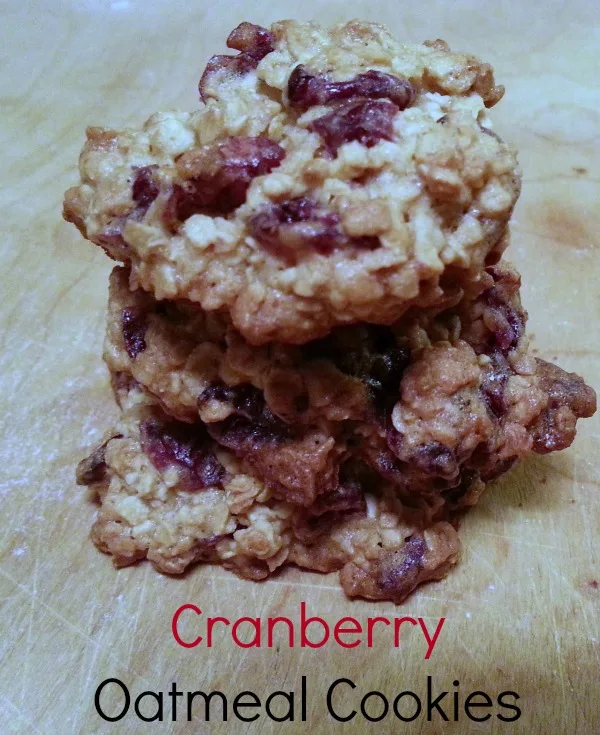 The other day I mentioned being healthier is one of our goals this year. It's a very popular goal and one I've had before, but at least I'm not giving up! Part of eating better is knowledge. I used to think that eating at home was enough. It's a start, but so much of our food is processed. It's taken some time for me to learn more about how to read ingredients and what they mean. I've come to realize that many of the food items I thought were healthy weren't necessarily very good for us.
Even with the reading I've been doing on choosing better food, it still gets overwhelming at the grocery store. Add two kids to the mix and it gets harder to focus on examining the choices before me. If only there was an easier way to spot better options for my family…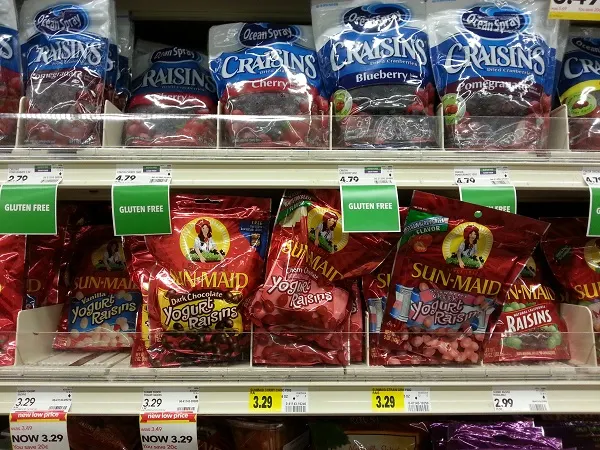 Oh, wait. What is that?

Pick 'n Save's new health key™ system makes it easier to identify certain food attributes, such as organic, vegan, no added sugar, whole grain and gluten-free. I'm hoping my local store continues to add more of these tags, because it helps me scan the shelves and narrow down my choices without reading ingredients on everything. Reading the labels isn't always clear either, so it's nice to have easy to recognize tags. (I prefer the big tags – the little ones were harder on these old eyes.)
Stay up-to-date with Pick 'n Save on Facebook and on Twitter @PicknSaveStores. Get recipe inspiration from their Pinterest boards too!
I'm proud at the progress we've made so far–more and more of our shopping cart is filled with fresh produce and other ingredients to cook and bake at home. Small, gradual changes make eating healthy more manageable. I continue to increase our fruit and vegetable consumption while finding easy swaps. And once we get out of winter, I'll get back to walking 1-2 miles a day.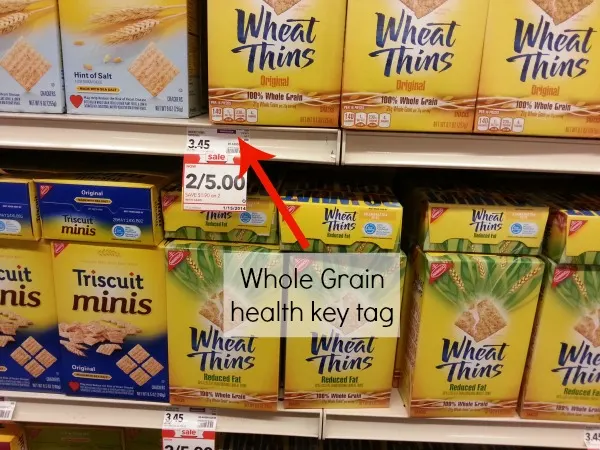 For example, the other day I had a turkey sandwich for lunch. Instead of using mayo or butter, I spread on roasted garlic hummus. Snacks are another area we are working on big time. We're offering fruit more often to the kids (and having it ourselves!). Crackers and cheese is another snack time favorite we've improved with whole grain or multi-grain crackers.
My biggest weakness though?
Sweets. (This comes as no surprise to anyone who knows me!)
I'm really trying to cut back on them or lighten them up. I love cookies and am happy to report there are some healthier options out there. Trying to cut them out completely is just setting myself up to fail. This week I made low sugar oatmeal craisin cookies which were pretty good and have good fiber–even Brian and Rissa ate them! My first attempt was with regular all-purpose flour and baking powder (because I was out of whole wheat flour and baking soda), so I definitely need to try making these again.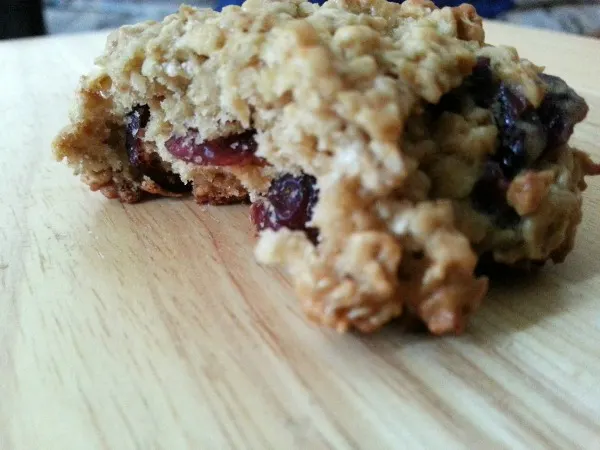 Cranberry Oatmeal Cookie Recipe
Adapted from Healthy Honey Oatmeal Cookies on Food.com
Ingredients:
3 tablespoons butter, softened (or practically melted in my case)
1/2 cup brown sugar
1/4 cup honey
1 egg
1 tablespoon water
1/2 cup whole wheat flour or all-purpose flour (original recipe calls for whole wheat but I didn't have any)
1/2 teaspoon salt
1/4 teaspoon baking soda (I didn't have any baking soda so I used 1 teaspon baking powder and omitted the salt)
1 1/2 cups oatmeal (I used quick oats)
1 cup dried cranberries (I used pomegranate juice infused dried cranberries)
Directions:
Preheat the oven to 350 degrees Fahrenheit.
Mix butter, brown sugar, honey, egg and water together.
In a separate bowl, mix the flour, baking soda and salt. Then add in the oatmeal.
Mix the dry and wet ingredients together.
Mix in dried cranberries.
Drop spoonfuls onto a greased cookie sheet. (I used a tablespoon and made about a dozen cookies)
Bake for about 15 minutes.
After they've cooled and you sampled one, store them in an airtight container. I forgot and mine were no longer soft the next day.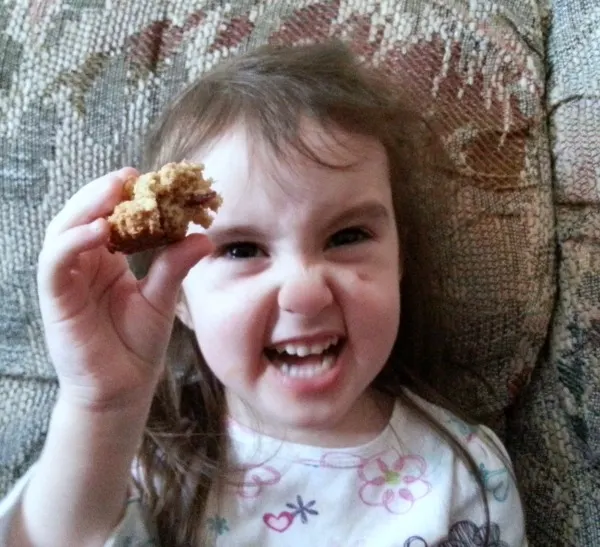 How are you meeting your healthy living goals this year?