This recipe sounds perfect for snacking during a football game, doesn't it? Please enjoy this guest recipe! ~Darcy
Hello Darcy and Brian readers, my name is Madina and I'm happy to be writing in partnership with Queso For All today! I am also very excited to be sharing one of my favorite recipes with you. With my busy schedule, I am always on the hunt for quick and delicious recipes for special events. Since the football and party season is fast approaching, I wanted to share a simple and tasty hard cider queso dip recipe that can be made in less than 30 minutes. It has been a favorite at the few parties I recently hosted. I love cooking recipes that are ready in minutes and require minimal prep work. This recipe is the perfect no-fuss dip to make the day of your occasion and send home with your guests!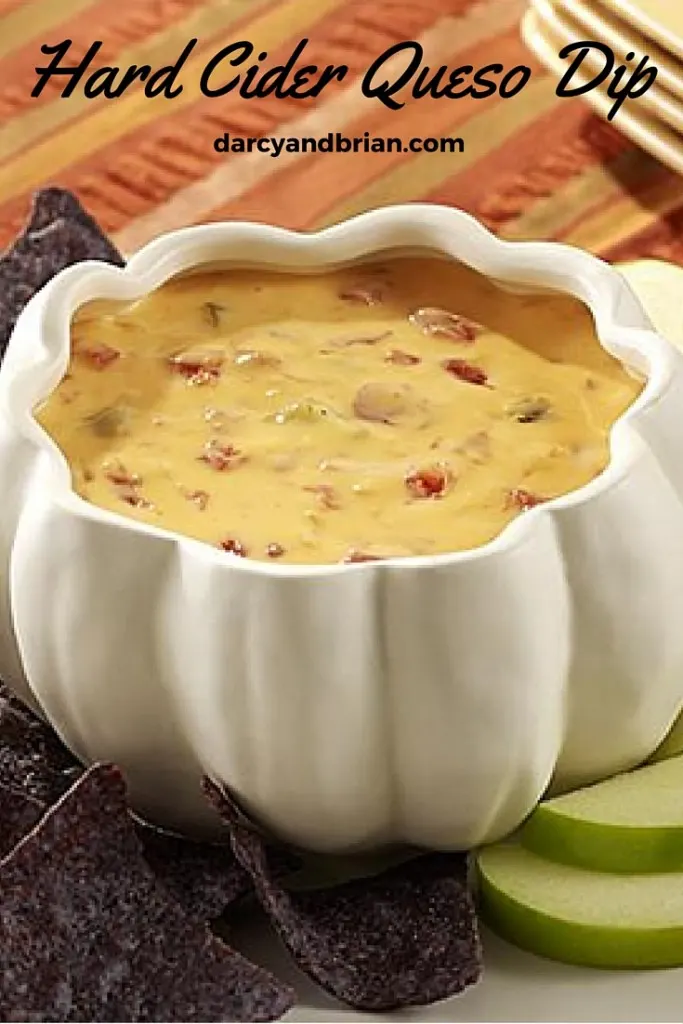 Hard Cider Queso Dip Recipe
What you'll need:
1 tablespoon Parkay® Vegetable Spread
1 cup diced onion
1 cup hard cider
1 lb (16 oz) Velveeta®, cut into 1/2-inch cubes
1 can (10 oz each) Ro*Tel® Original Diced Tomatoes & Green Chilies, drained
Your choice of tortilla chips, apple slices, any other fruit and vegetable pieces.
Directions:
In a large pan, melt the vegetable spread on medium heat and stir in the diced onions until it is brown and caramelized.

Add the cider and allow to cool for a few minutes.

After mixing the dip thoroughly, present in a medium serving bowl with tortilla chips, fruit, and vegetable slices.

I hope you enjoyed preparing and sharing this recipe with your friends and family! Check out Queso for All's website for more flavorful dip recipes.
Recipe and images provided by Madina / Queso For All