There are a lot of coffee cups out there, so I looked through Zazzle to find a selection of funny coffee mugs for moms. I sought out the funniest of the bunch so you don't have to! Drinking java from one of these will definitely perk you up in the morning. These make perfect gifts too, because a sense of humor and a cup of coffee power many moms through the day. (You'll know you picked the right one when your mom or best friend posts selfies with it.)
10 Funny Coffee Mugs for Moms
This post contains affiliate links.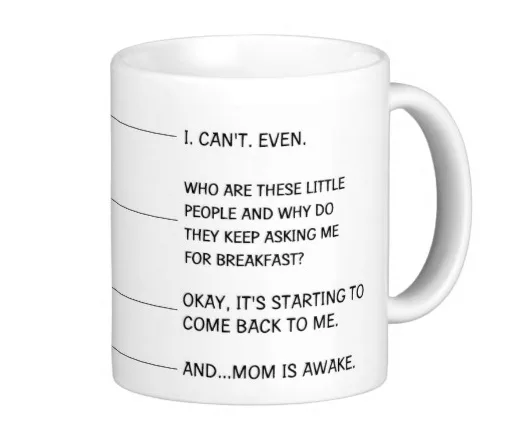 Mom is awake is perfect for the mother who stumbles out of bed, pouring herself a cup of coffee with one eye open. The kids have learned not to speak to her until she's been properly caffeinated. Now, this handy meter will help the rest of the family know when to safely approach. Warning, it may need a refill first.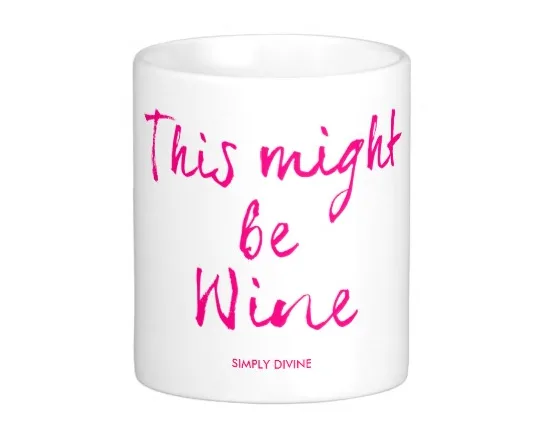 This Might Be Wine is suitable for your brutally honest mom friend. She tells it like it is and knows some days are all about survival mode. If it isn't wine in her mug, it is equally likely she added a shot to her coffee. You know, for flavoring.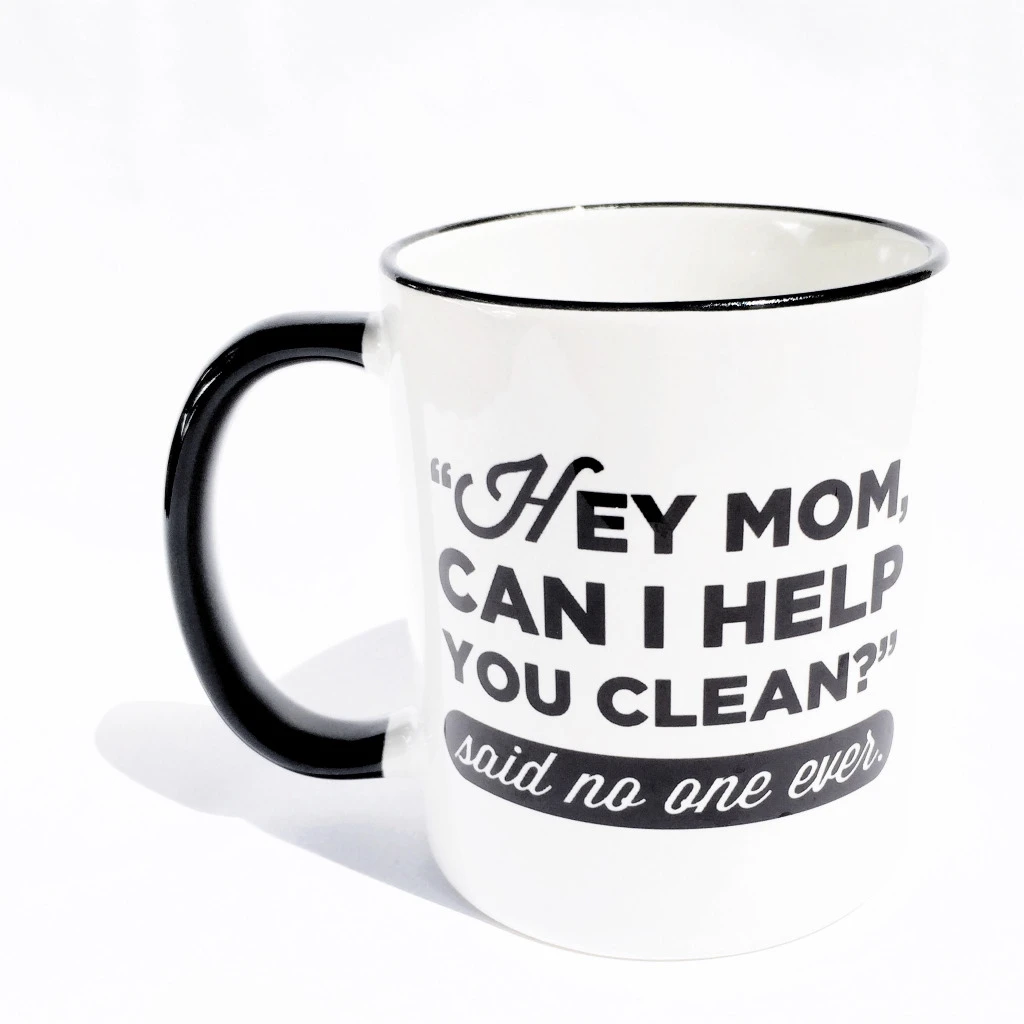 We love our children, but they probably haven't asked the question, Hey Mom, can I help you clean? Hey, maybe if you drink from it in front of your children they will take the hint. It can't hurt to try since you'll be having coffee anyway.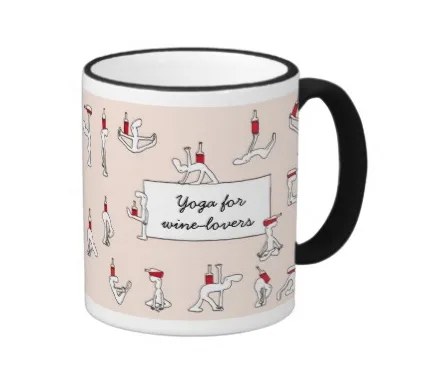 Yoga for wine lovers is more like an instructional mug. It's all about finding your motivation, right?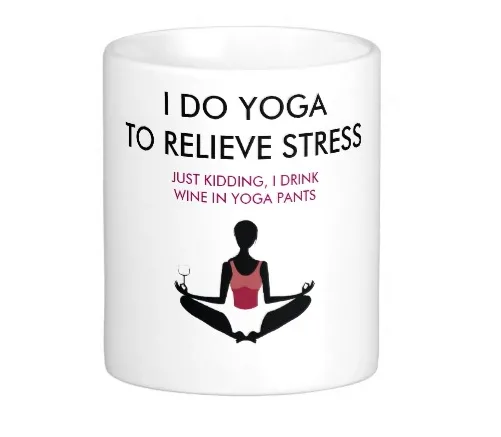 For those days when you think, "Namaste right here and drink wine in yoga pants." It still relieves stress, right? This pairs well with the yoga for wine lovers mug.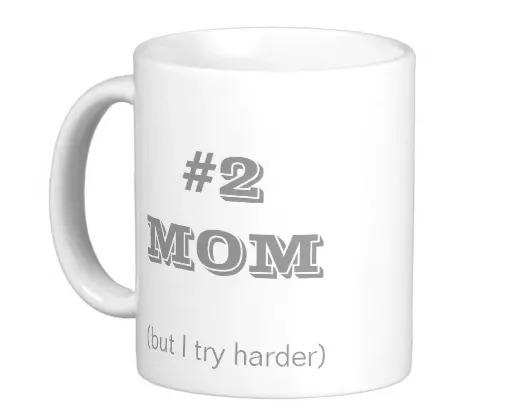 Number 2 Mom is perfect for your mom friend who frequently uses self-deprecating humor. She's embraced her imperfect self and proudly declares herself as the "World's Okayest Mom."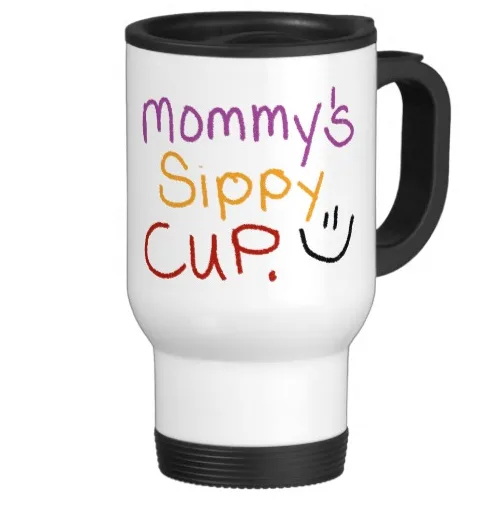 You always need to remember your kid's sippy cup, so why not have your own too? Mommy's Sippy Cup is the perfect way to take your cup of Joe on the go: play dates, preschool pickup, the park – you name it.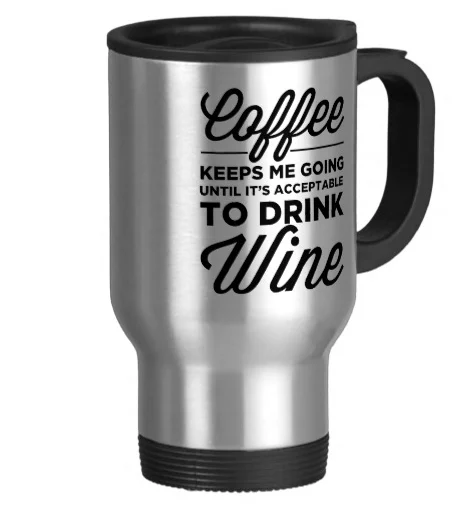 Coffee keeps me going during the day until I can swap this coffee mug for a proper wine glass. This one is perfect for the mom who is an aficionado of both coffee and wine. (Or is desperately seeking a moms night out.)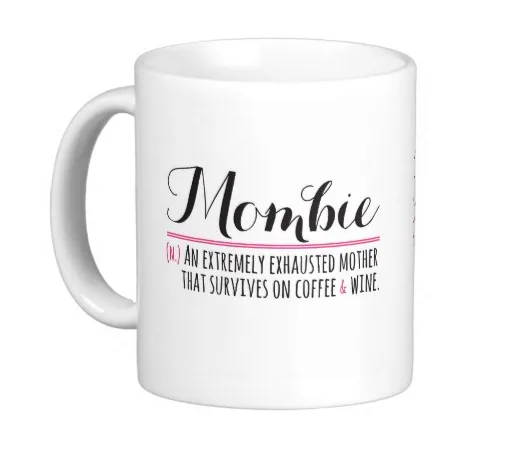 Commemorate her first year of being a Mombie with this humorous definition cup. If she hasn't started drinking coffee yet, she probably will soon. You don't think mombies exist until you experience life with a newborn.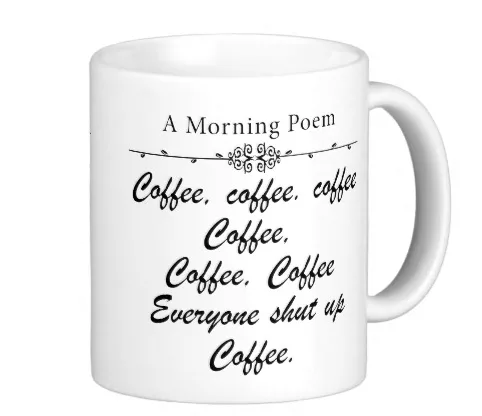 A morning poem to start your day off right. Because, coffee.
Zazzle makes it easy to turn any of these cups into a complete gift set with one of their add-ons, such as Godiva Hot Chocolate. Mmm, yum. If these don't tickle your fancy, they also offer personalized coffee cups and a wide array of designs. Most designs can be ordered as a travel mug as well. I hope you found a new favorite java cup for yourself or the perfect gift from these funny coffee mugs for moms!
Images via Zazzle
More gift ideas: