With the kids home from school for the holidays, you might be looking for some ways to entertain them. I would suggest downloading and printing out this activity pack! There are coloring sheets, mazes, Muppet snowflakes, and Muppet ornaments!
Here are a couple examples: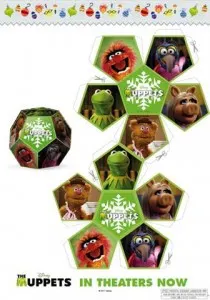 Get the full activity book here: Muppets_Activity_Pack
Ever wonder what a Muppet gets a Human for Christmas and vice versa? You'll want to check out this last minute gift guide for ideas!
See the Muppet gift guide here: THE MUPPETS NY Magazine