Our summer seems to be filling up fast with play dates, swim lessons, dance lessons, and everything else. While our daughter may be out of school, my husband and I still have to work. This can be frustrating for all of us at times, but we do get out and do more family activities during the summer. It's definitely easier! There are so many fun things to do and places to see! Here just a handful of things to do with kids in Milwaukee and the surrounding areas this summer. These are on our to-do list!
Updated June 2016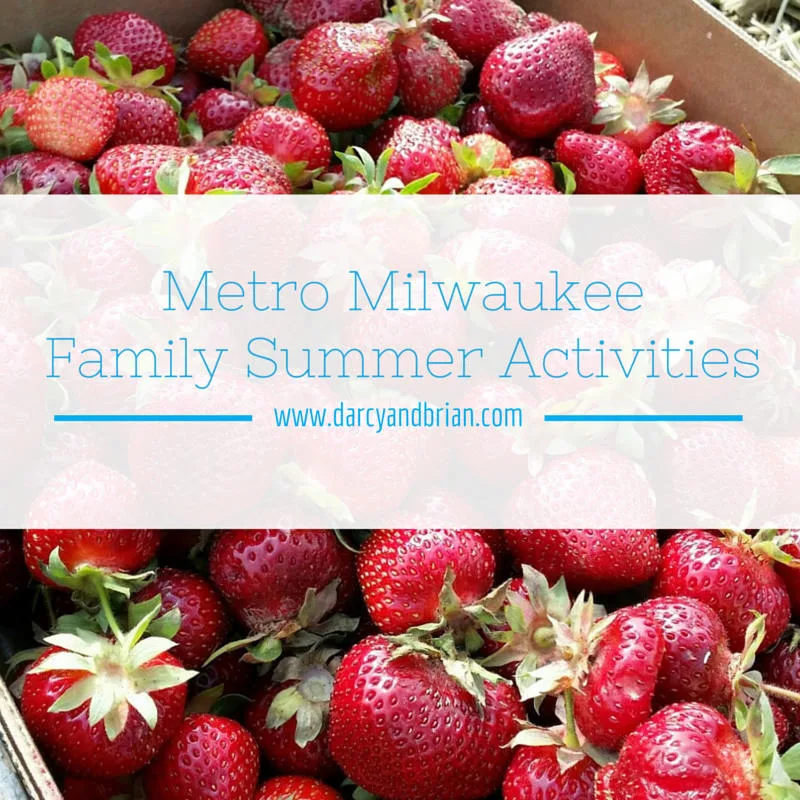 Milwaukee Summer Bucket List for Families
Milwaukee Public Museum
We recently spent an afternoon wandering through all the exhibits at the Milwaukee Public Museum. There is so much to look at and learn. This summer I'd love to attend one of the planetarium shows with the kids. They found the European Village and Old Streets of Milwaukee interesting. We practiced stillness in the butterfly room too!
Discovery World
Kids learn best when they can be hands on and have fun. Make science and technology fun for the entire family by visiting Discovery World! My kids are intrigued by experiments. They love anything to do with science! There are special exhibits that change, so be sure to check out what is new.
Strawberry Picking
We enjoy taking the kids out to pick our own strawberries at Barthel Fruit Farm. My daughter had fun hunting for ripe, red berries. It was wonderful having so many fresh strawberries to enjoy! Check their website or call to find out when to go picking at Barthel Fruit Farm.
Strawberry Festival
Pretty much every year we attend Cedarburg's Strawberry Festival! There are lots of interesting vendors to see and plenty of strawberry eats and treats. Personally I never leave without having a delicious strawberry shortcake. Yum!
Milwaukee County Zoo
We usually spend quite a bit of time at the zoo from May through September (and even into October). We love having a pass, meeting up with friends, and seeing the animals. Sometimes we catch a show. I like to keep an eye on special events because they have some really unique ones like behind the scenes tours and special exhibits. One year it was sting rays. Another year it was robotic dinosaurs. This year it is Bugs Larger Than Life (which are robotic). Learn more about the current special exhibit at the Milwaukee County Zoo.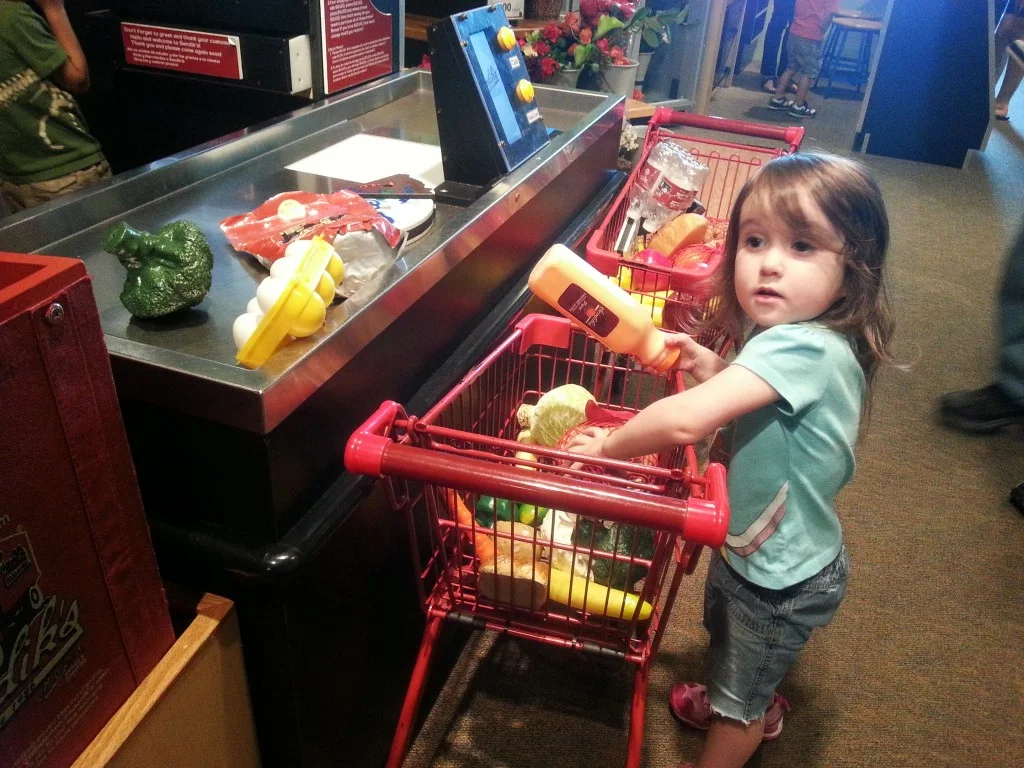 Betty Brinn Children's Museum
It's great having a museum that is designed for kids to touch, play, and explore. Betty Brinn has interesting areas for the kids to learn through play. My daughter was a big fan of the dress up stage area and the big piano. This summer be sure to check out the Bugs on the Balcony exhibit!
Flying Kites at Veterans Park
We really wanted to attend the Kite Festival over Memorial Day weekend; however, it rained a lot the day we planned to go. So, we told the kids we could go to the lakefront and fly kites another time. It's a nice area to take a walk too.
Dinosaur Discovery Museum (weekly dino dig!)
Like I said, the kids are into dinosaurs right now, so when I heard about the Dinosaur Discovery Museum in Kenosha, I knew we'd have to plan a trip there this summer. It looks like they have a free dino dig for kids 3 and up to participate each weekend. I know both of my kids would enjoy digging for dinosaur bones! Admission is FREE, but donations are appreciated.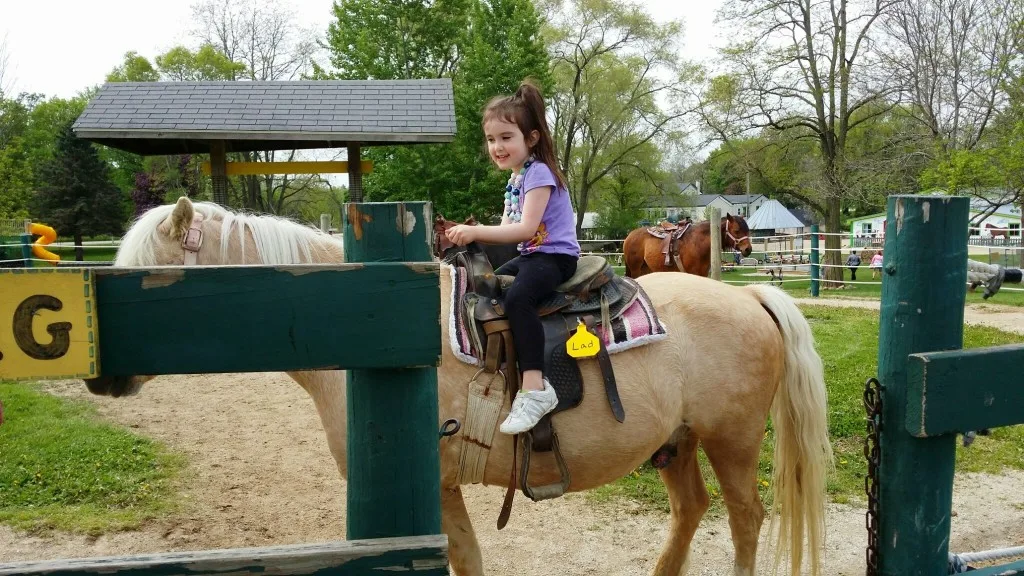 Green Meadows Petting Farm
I can't say enough good things about our experiences at Green Meadows Petting Farm. Perhaps the only negative thing I can say is I wish it wasn't so far from our house! We like to get there mid-morning with a packed lunch so we can spend most of the day there. It's wonderful for the kids to get close to the animals and play outside. Each time we go my daughter gets braver about milking the cow!
The Zoo at Jo-Don Farms

The zoo at Jo-Don Farms has a mix of regular farm animals (such as goats) and exotic animals like tigers, camels, and a zebra. It is small with affordable admission. The kids enjoyed observing and feeding many of the animals. They are located in Caledonia.
Imagination Station
Imagination Station is accessible for all children to play on regardless of ability. I love the concept and have heard wonderful things about this park.
Bookworm Gardens
Bookworm Gardens is located in Sheboygan, which is outside the general Milwaukee area. However, I have heard so many wonderful things about this place that we must visit it ourselves. The gardens are based on over 60 children's books. Admission is FREE, but donations are appreciated.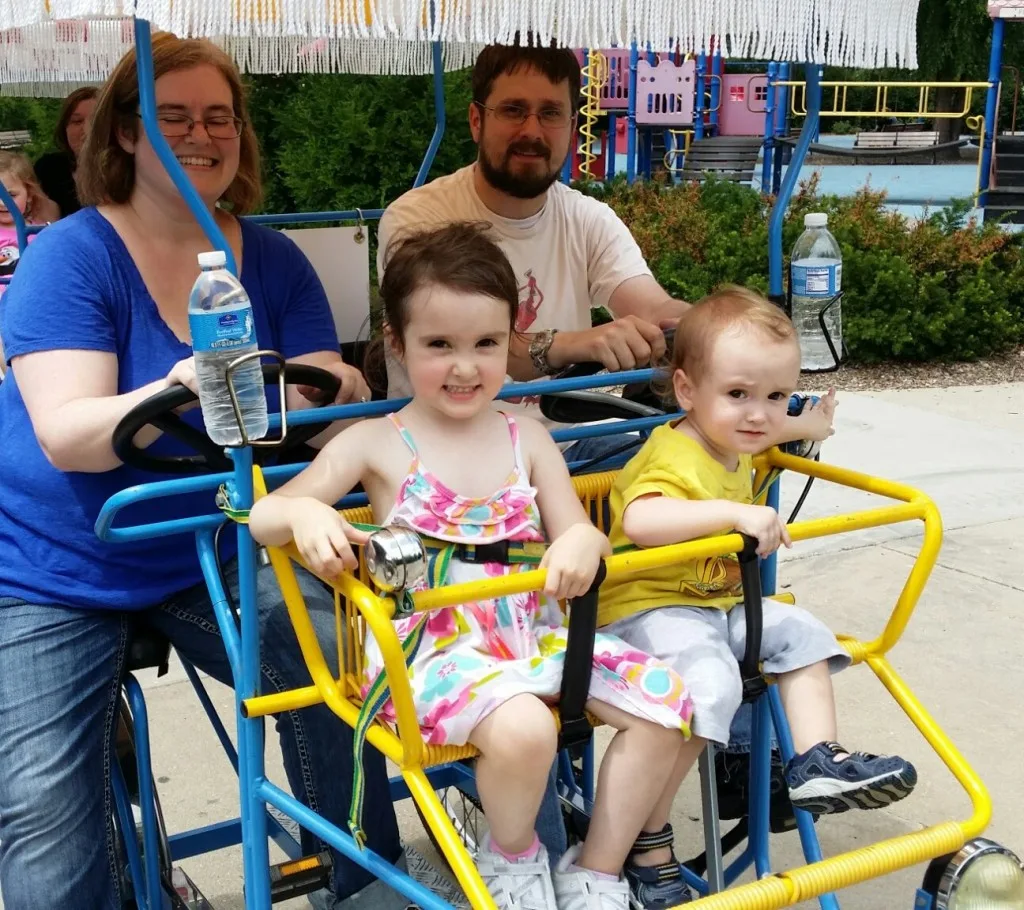 Frame Park – High Roller Fun Rentals
The park is always fun for the kids and lets them burn off energy. We had fun renting a group bike from High Roller Fun Rentals at Frame Park one summer. They also have paddle boats for rent and quite the selection of bikes!
Hoyt Pool
Hoyt Pool has a really nice children's swim area. We attended an ice cream social there previously and enjoyed ourselves. I don't think the kids wanted to leave! If we plan to go to the pool, this is probably the one we'll go to.
Bear Den Zoo
This is another place we haven't visited ourselves yet, but our good friends went there last year. I heard I can hold a lemur and pet a kangaroo at Bear Den Zoo and Petting Farm, so I'm intrigued!
Pottery Painting at Glaze
My daughter enjoys art projects, especially painting and I've been having a blast attending wine and paint nights. It only makes sense that we should find a kid-friendly place to make art together, right? Glaze in Thiensville is where we're planning to go!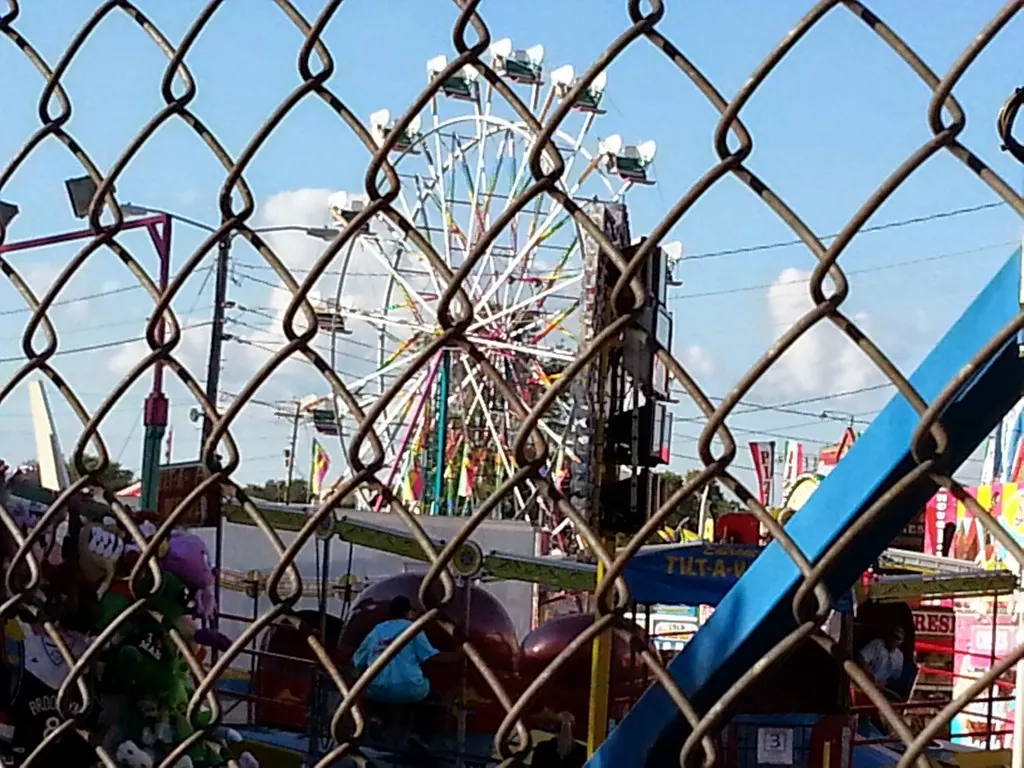 Ozaukee County Fair
We love walking along the fair, seeing the animals, feasting on fair food (mmmm funnel cake), browsing the vendors, and watching the Demolition Derby. My daughter is getting more adventurous with carnival rides and playing the games. I love that there is no admission cost (and I hope it stays that way). This is a must for us at the beginning of August.
Old World Wisconsin
Can you believe I've never been to Old World Wisconsin? I've heard of it… and I've visited similar places that take you back in time, but I haven't been here yet. I think it's a great way to let the kids learn about how life used to be, you know, before tablets and Netflix.
Children's Play Gallery
There will be rainy days this summer and we like to explore new indoor play places. We've heard that the Children's Play Gallery in Oconomowoc is worth the drive for a fun day of play.
What fun activities are you planning on this summer?