Last week I told you I was up to something… something good! I was working on a mini-book drive to help local children in need get access to books. Books are important in our home – we all read. Rissa has a fairly impressive library of her own for a toddler. When I look at our bookshelves filled with books once read, it seems silly for them to keep collecting dust when someone else could be enjoying them.
Especially someone who doesn't have the luxury of buying books for leisure.
I believe that all children should have access to books. Early literacy is so important for their education, their creativity, and for getting through life. Besides owning books ourselves and reading to my daughter, I also take her to the library for storytime. It's so great to see her develop from the babe who drooled all over her board books as she attempted to devour them (literally) into a little girl who attempts to retell the story to me as she flips through the pages of her favorite books.
Our book drive started off with us shopping for some brand new books to give. I never realized just how many books I could buy for $25 at Walmart before! Check out our entire shopping trip at Walmart in my Google+ photo album.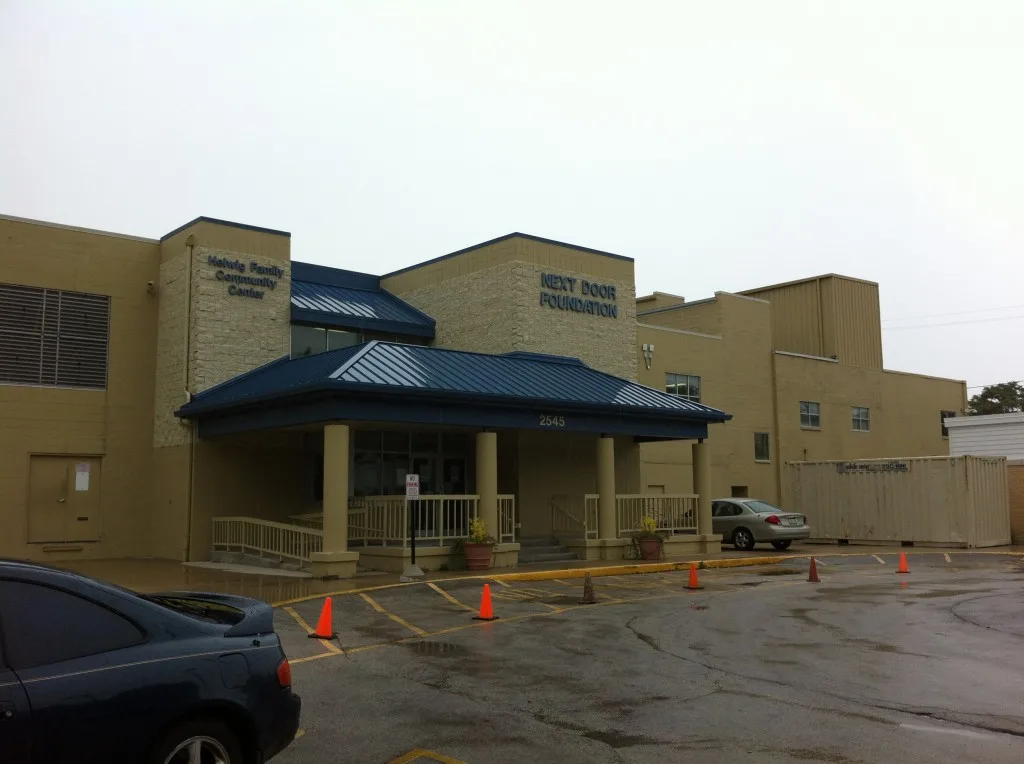 Then I reached out to family and friends on Facebook, asking for donations to be taken to the Next Door Foundation of Milwaukee. We actually live in a different county, but we are not that far from Milwaukee. It's still considered "local" for us, especially since Brian commutes there for work (and I used to as well). I grew up in poverty, especially in my preschool years. Because of our financial situation I was able to attend Head Start which is a government program providing preschool to impoverished children in order to help them develop skills to be successful in their education.
When I searched for where to donate, I definitely wanted to give to Head Start (after a friend reminded me of that option!). I found out there are NO Head Start programs in the city I live in or even in my county. It's considered a wealthier area in general, though there is a food bank nearby that we donate to on occasion. This is why I looked at Milwaukee, because I feel their community had a greater need for the books I collected.
Out of all the Head Start programs throughout Milwaukee, I chose the Next Door Foundation mainly because of their Books for Kids program which is all about providing books to children in Milwaukee. Parents or teachers can bring kids there to pick out books once a month. They also list several ways books impact kids on their website:
Low-income families have few children's books in their homes.
The number of books in a child's home correlates significantly with reading achievement.
The number of books available to a child plays a role in predicting first grade reading achievement.
Reading ability is a strong predictor of success and interest in school.
I had grand ideas of getting more people in my area involved, but time and my lack of transportation were not permitting. It is something I can keep in mind for the future though! We went through our own collection and donated several books. My husband's aunt donated the most books – thanks Barb! It was really great pulling together for this project.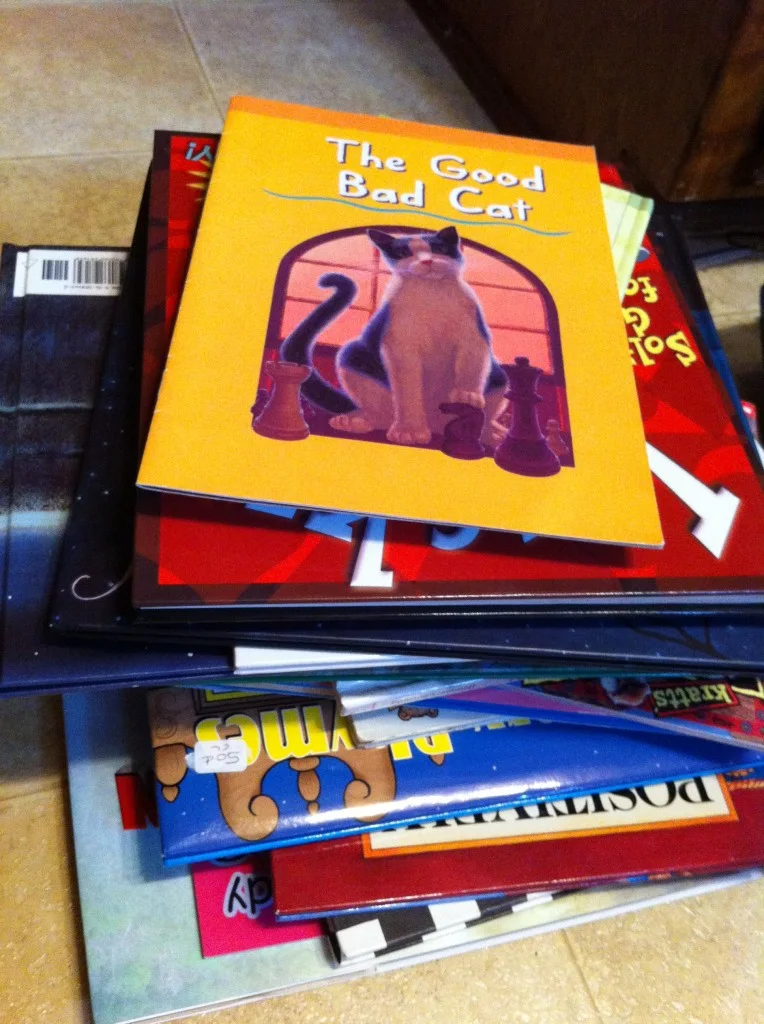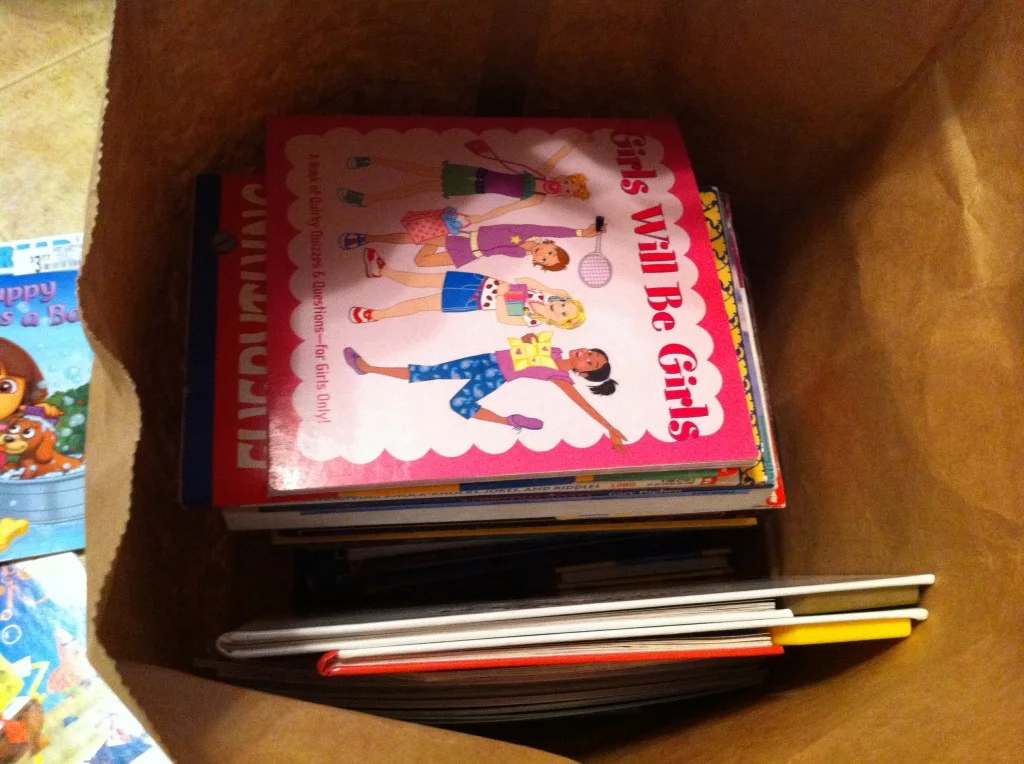 Rissa "helped" me sort the 60 books we collected. Yes – 60 books! The books covered a range of ages from toddlers to teens as well as a mix of fun and educational books. My daughter didn't quite understand what we were doing or why she couldn't keep them all. As she helped me pack them up she started putting in her own books we were keeping. I loved her helpfulness, even if she wasn't clear on the directions!
When I dropped off my donation I spoke briefly with one of the Books for Kids organizers. She told me that their goal is to get books into as many homes as they can. Besides the Books for Kids program, they also have volunteers that participate in a Read to Me program that is for children ages 2-5. Each child gets to take a book home from that as well. She also informed me that a lot of the books are taken by teachers from the local public school system to give to kids in their classrooms.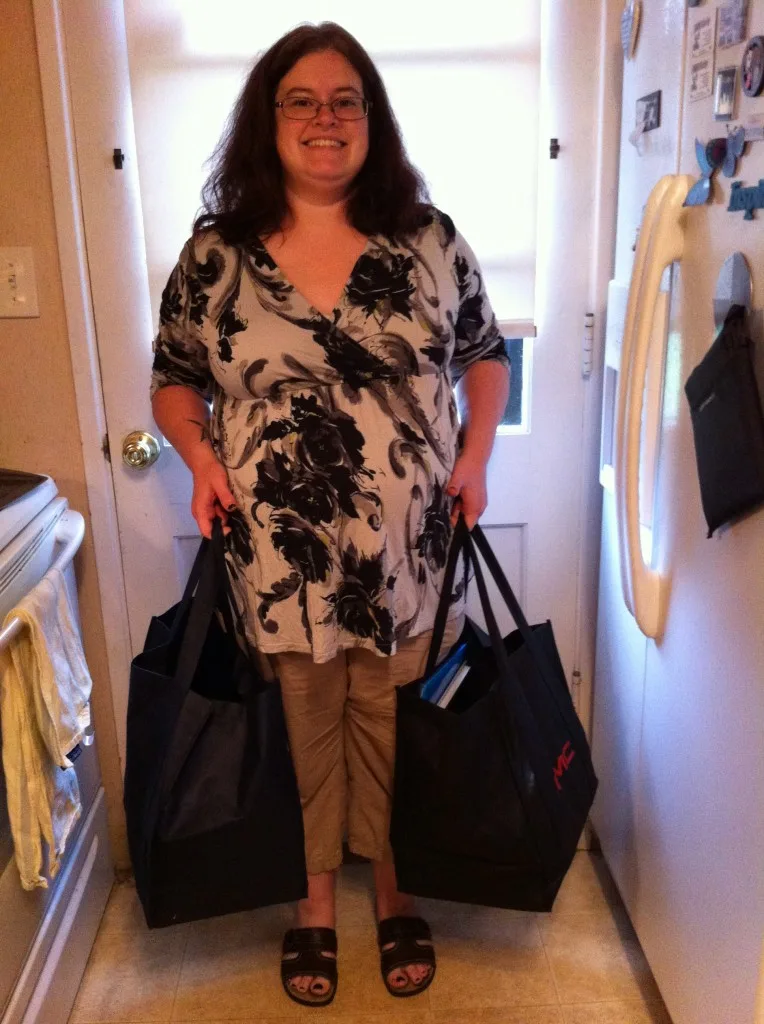 I knew it was the right place for all the books we collected!
Who could you help?
It's easy to help kids access books in your community. Put together your own Big Help Book Drive! Find some gently used books in your home and ask family, friends, neighbors and coworkers to pitch in too. After you drop off your donation be sure to tell Champions for Kids about it on their website. Join me as one of the millions of people to help Champions for Kids to meet their goal of 20 million people mobilized to make a difference by 2020!
Wish to connect further with Champions for Kids and Nickelodeon? Find Champions for Kids on Twitter @Champions4Kids and Facebook. Find Nickelodeon on Twitter @nickelodeontv and Facebook.
How many books in your home could you donate today?
______
Disclosure: I am a member of the Collective Bias™ Social Fabric® Community. This shop has been compensated as part of a social shopper insights study for Collective Bias™ and Champions for Kids. #NickCFK #CBias