I received a fun baby and toddler gift basket from CVS. Normally I wouldn't promote disposable diapers, but as I shared recently, we are not doing cloth diapers full-time right now. Plus, the reality is that a lot of people do use disposables and appreciate receiving them at their baby showers.
When you go shopping for baby showers, sprinkle parties or some other version of "she's having/had a baby and I need to get her a present" type party, where do you usually go? How much do you spend?
I'm guessing well known stores and a minimum of $25 (but probably way more), right?
Money is tight, but you can still put together a helpful basket of baby items yourself. CVS has a selection of affordable diapers, wipes and other baby items a new mom needs. You could also put together a baby/sibling basket if the expectant mom already has a toddler.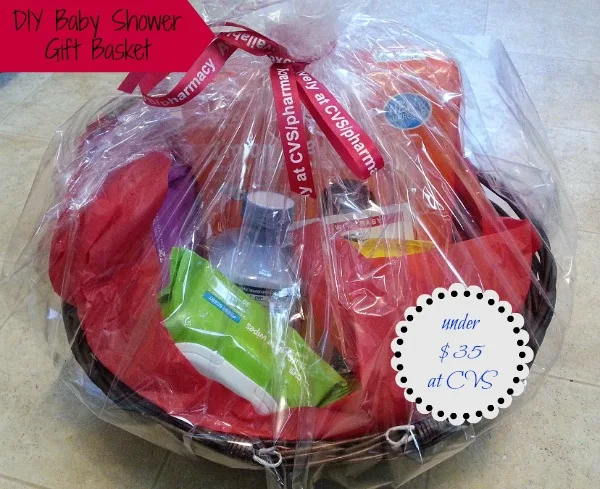 Here are the items I received:
Small package of CVS Diapers – $9.29

Potty Time Stickers – $2.99

Children's Ibuprofen – $5.79

Electrolyte – $4.99

Face & Hand wipes – $2.49

Stuffy nose wipes – $2.49

Toddler wipes – $2.49

1 pack Unscented wipes – $1.99
Total (minus the basket itself) – $32.52
See how you could mix and match these items to make a nice present? You could even add in things like wash cloths, baby wash, or other odds and ends we find ourselves constantly in need of.
And if you are wondering about the quality of these diapers, I must say they are pretty decent. I've used a few other generic brands disposables that barely stayed on and leaked everywhere. But these worked well on BOTH of my kids. (Yes they both wear the same size, crazy, I know.)
Which items would you include?
*All prices based on the CVS website at the time of this post