My daughter told me she wants to build a robot.
This was months before we worked with Creation Crate to review their DIY tech subscription box.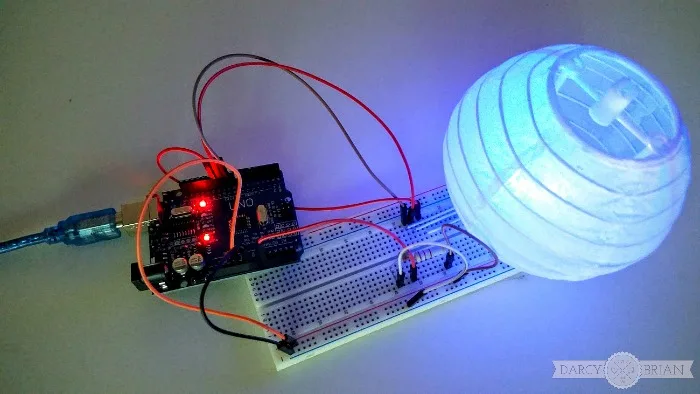 From Day One, we encouraged our kids to use their imaginations and creativity. We do what we can to foster their curiosity and love of learning. But I wasn't sure how we'd ever build a robot.
Without trying to dissuade her, I offered a variety of materials found around the house. Toilet paper rolls, empty cans, construction paper. I thought she wanted to make a robot craft.
My daughter was having fun until she asked, "How do we make it move?"
Unfortunately, she wasn't too thrilled when I explained it would need wiring and other electronic pieces to actually work. At least it was a teachable moment that Mom and Dad don't necessarily know everything.
But now, her dream to build a robot is within reach!
Discover How to Easily Build Electronics With Creation Crate
We received one Creation Crate box for review. This post contains an affiliate link in case you want to order your own box. There is no additional cost to purchase through our link, but we earn a small fee that may fund future robots.
Creation Crate is a monthly subscription box that delivers electronic components and project instructions. The idea is to make building with electronics easier for kids and adults. The projects start out simple, allowing you to learn and develop new skills step by step and piece by piece. The projects gradually become more difficult.
Confession: I was convinced I would not be able to figure out how to complete the project we received. While watching my husband assemble it, I realized I should not have given up right away.
My daughter watched with great interest as Brian built the mood light. She wanted to help more. Creation Crate projects are ideal for kids ages 12 and up and, of course, it's fantastic for adults too. Younger children may enjoy monthly Creation Crate boxes with adult supervision and guidance. My five year old helped Brian put a few pieces in place.
Everything you need is included in the box. The only additional requirement is access to a computer with a USB port and internet access. This is how you add the code to program your completed project.
If you have kids interested in building robots, I'd suggestion trying out Creation Crate. Make it a special activity you and your child do together or make it a monthly family project. A subscription makes a wonderful gift too!