Disclosure: We received a copy of the Miles From Tomorrowland: Let's Rocket! DVD for review. All thoughts shared are our own. Post also contains affiliate links.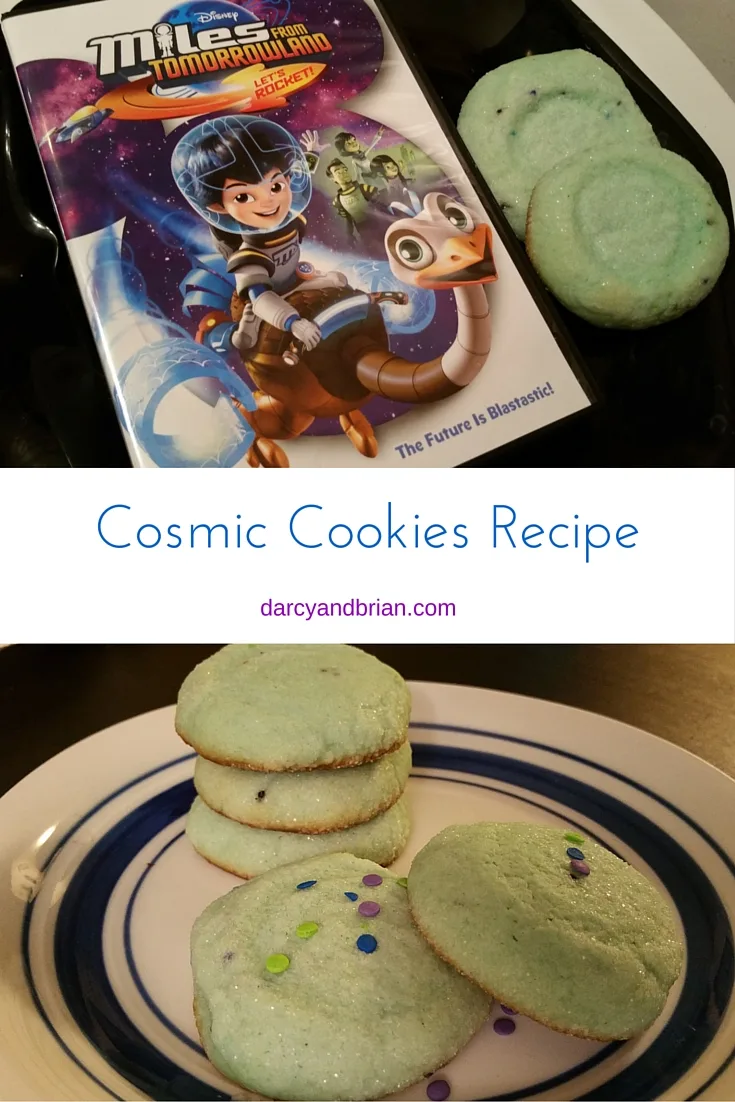 Aerissa and Xander get excited whenever we "do science." They find experiments fun and they have a few shows they enjoy watching to learn about the world around them. When Miles From Tomorrowland: Let's Rocket! first arrived at our house, Rissa wasn't sure if she wanted to watch it. She didn't really know what it was about, but told me she saw, "the boy on Disney Junior games."
Synopsis: Disney Junior's "Miles from Tomorrowland" is an intergalactic adventure that charts the outer space missions of young adventurer Miles Callisto and his family – mom and ship captain, Phoebe; mechanical engineer dad, Leo; tech-savvy big sister, Loretta; and best friend robo-ostrich pet, Merc – as they help connect the galaxy on behalf of the Tomorrowland Transit Authority. Miles, Merc and the Callisto family explore wondrous and diverse new worlds, taking young viewers and their families on a futuristic journey designed to fuel kids' natural interest in space, and at the same time reminding them of the importance of what lies close to home – the family bond.
I was pretty sure both kids would enjoy it. I mean, it's a kid in space! The whole family works together to explore space, go on missions, and help others. How cool is that? I especially like how Miles' sister, Loretta, is portrayed as a tech savvy girl. It seemed like a great show for kids and geared towards both boys and girls.
After my daughter and son talked excitedly about the episodes on the Miles From Tomorrowland: Let's Rocket! DVD. Xander kept telling me about a whirlpool and Rissa kept talking about flying rocket ships and aliens. Then, of course, everyone needed a snack.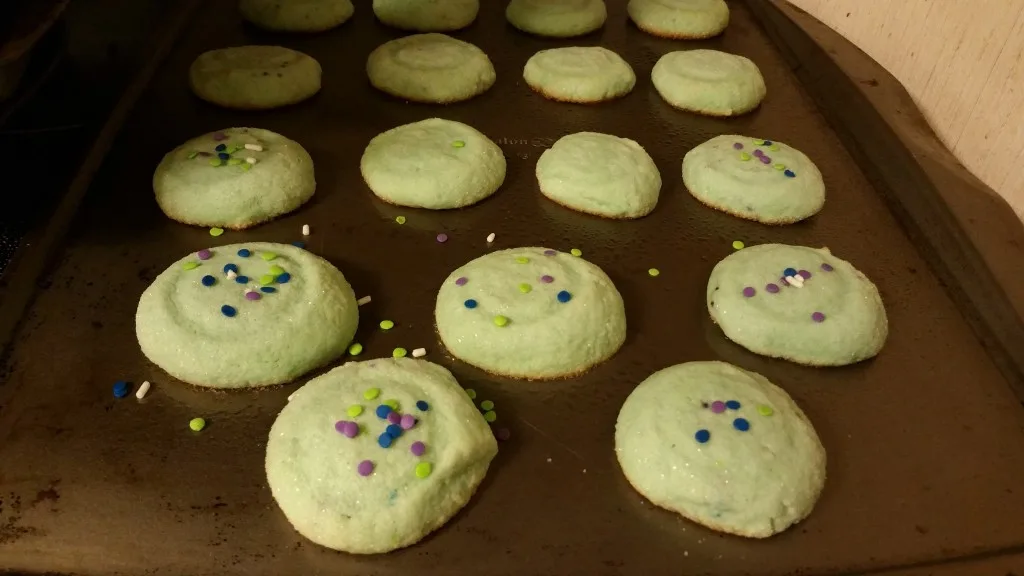 Before we get to the cosmic cookies though, I briefly asked Rissa to tell me her thoughts on the show.
Me: Rissa, can you tell me what the show is about?
Rissa: It's about outer space and Miles and his robot ostrich named Merc. Booster bites make Merc powerful, but if he eats too many then he goes fast and gets hiccups. He ate too many!
Me: Which episode was your favorite?
Rissa: All of them are my favorite.
Me: What do you like about the show?
Rissa: I like it because it's about outer space and a giant rocket ship.
Me: Do you have a favorite character?
Rissa: Miles's sister and mother are my favorite. Loretta is his sister. I like them because they are girls. His mom can fly the ship and they have these things on their arms like computers.
So there you have it. She really liked watching a show combining space with tech savvy female characters!
There are several fun Miles From Tomorrowland activities available on Disney Junior, including making your own Questcom! The Miles From Tomorrowland: Let's Rocket! DVD has the following episodes:
Runaway Shuttle/Surfin' The Whirlpool
Ocean In Motion/Explorer Exchange
Game On/ How I Saved My Summer Vacation
Who Stole The Stellosphere?/Rock N' Roll
To The Goldilocks Zone/Hiccup In The Plan
Cosmic Cookie Recipe
Recipe adapted from Bakerette's Jello Cookies
I wanted to make the kids a fun treat to go along with their space adventures. Blue seems like a good color for cosmic cookies, right? This turned out to be perfect because the only flavor I had in the house was blue raspberry. Also, I didn't want to spend the time freezing the dough before baking, which is what I liked about the recipe I found.
Ingredients:
1 package (3 oz) blue raspberry Jello
3/4 cup (1.5 sticks) of butter, softened
2 eggs
1/2 cup sugar
2 1/2 cups of flour
1 tsp vanilla extract
1 tsp baking powder
1 tsp salt
Sprinkles (optional)
1/2 cup sugar to roll cookies in
Directions:
Preheat the oven to 400 degrees Fahrenheit.
Lightly grease a cookie sheet.
Cream butter, sugar, and Jello in a bowl using a mixer. (I used an electric hand mixer)
Add eggs and vanilla and continue mixing until soft and creamy.
Mix flour, salt, and baking powder in another bowl, then slowly add it to the wet dough and mix in. Once it is all incorporated, the dough will be soft, but not overly sticky.
Add sprinkles and fold in, if you want! I didn't measure, I just shook in a bunch of blue, green, and purple sprinkles for fun.
Put another 1/2 cup of sugar in a dish to roll cookie balls in.
Use a little flour on your hands, then grab some dough and roll into a ball, then roll in the sugar.
Place cookie balls on cookie sheet. Use something to press them down and flatten a bit. I used the bottom of a shot glass. You can use a cup, spoon, bowl – whatever works!
Bake for about 6-7 minutes. (I went 7-8 and the bottom started getting golden brown. They didn't need to go that long.)
Let them cool, then enjoy for a fun, out of this world treat!
Depending how large you make your cookies, you should be able to make two dozen or more. I always make mine on the larger side, so we made about a dozen and a half .