The element in our oven went a week ago, and until then I didn't realize much we used it for meals and sweets. I wanted something sweet the other day, cookies in particular, they're easy snacks when busy, grab and go. Remember, an easy snack, not particularly healthy, and boy were these good and gone fast.
Step 1:
1/2 cup margarine
1/2 milk
2 cups sugar
Put in a large pot, boil on med-high for 1 minute.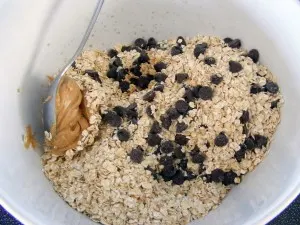 Step 2:
3 cups quick oats
1 cup semi-sweet chocolate chips
1 tsp vanilla
4 tbsp peanut butter
Place in bowl.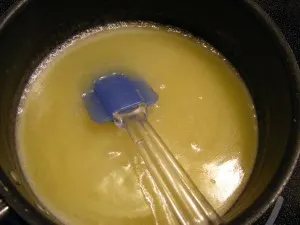 Add the sugar mixture to the oat mixture, mixing well and quickly. It sets quickly.
Scoop spoon fulls onto was paper covered cookie sheets. Refrigerate.