I know a lot of you like to shop online rather than in the store, especially during the holiday season. Same here, but sometimes I forget about allowing for shipping times. I feel spoiled with Amazon Prime because I get free two day shipping on most of my purchases all year round, but it has really come in handy as I shop for gifts. But, we only have through Friday evening to get FREE two day shipping. After that we have to pay for one day shipping! Eeps!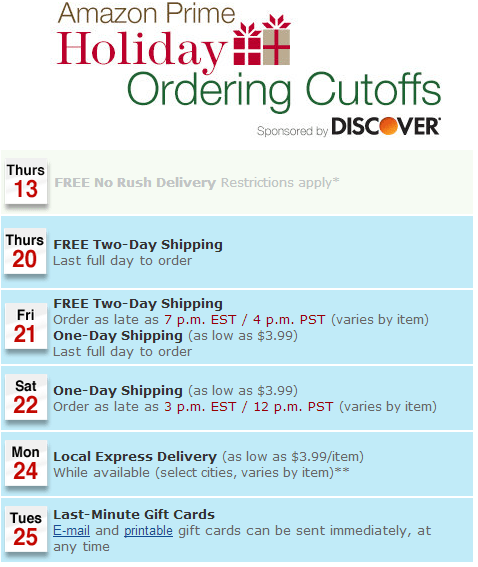 And of course, emailed gift cards are basically instant – so you can order those up to moments before exchanging gifts!
Not an Amazon Prime member yet? You really should consider signing up, at least for the free trial. I'm about to renew our membership and it has been totally worth it. If you are still looking for last minute gifts, don't forget to check out our 2012 Holiday Gift Guide. Most items are found on Amazon and I included links for easy ordering!
_____
Post contains affiliate links to Amazon.