Being born and raised in Wisconsin, I am no stranger to cold weather. That doesn't mean I like it, but I'm (sorta) used to it. (Does one every really get used to almost freezing their tails off and dealing with several feet of snow every year?) Not only have I lived through more than 30 Wisconsin winters, I was born in one. Oh yes, I am a January baby. The coldest month of the year around here.
We are talking school is cancelled because the windchill is too dangerous while waiting for the bus cold.
I've also cared for one newborn during winter, though Rissa is technically a fall baby. The baby on the way will be born much closer to the start of winter, so I know how to keep him warm at least! And with cooler weather on its way, I thought I'd share some products to keep your cold weather babies cozy. Most of these products I've used myself!
5 Awesome Products for Cold Weather Babies
This post contains affiliate links.
1 – BabyLegs (or other leg warmers)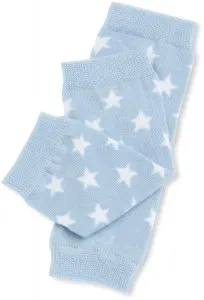 BabyLegs are great for keeping those legs and feet warm while keeping diaper changing easy. I loved how they were long enough to cover Rissa's feet when she was itty bitty since she would not keep socks on. Long sleeve onesies and leg warmers are a great combination!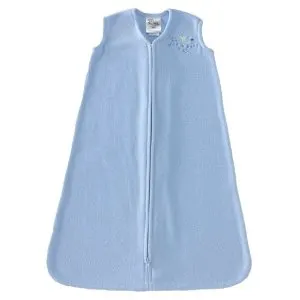 Little babies should not have blankets, but it can be cold in the house. We like to keep our thermostat lower at night, so a nice fleece sleepsack is a great way to keep baby warm and safe from the dangers of loose blankets.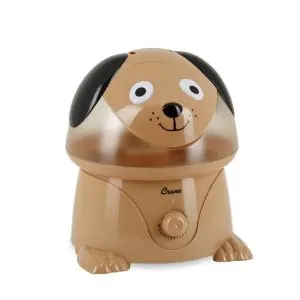 In the winter the air in our house is always drier from the furnace running. To keep baby breathing easier a cool mist humidifier is great for their room. Heck, it's great for MY room.
It's actually dangerous to bundle babies up in thick winter coats and put them in a car seat. Truth be told, it is kind of a pain to bundle them up like that and dress them down again when you arrive at your destination – especially if you are running errands! Stores can be too hot for me while wearing my jacket, I don't want baby roasting either. And, of course, I want baby to be safe while riding in the car.
We loved the cover we bought because we put it on when it got cold and didn't have to ever take it off again until it warmed up. There was a handy zipper to make it easy to get Rissa in and out of her seat plus a peek hole for her face. Since her face wasn't right at the hole, it didn't get her all cold. It had a nice, thick lining making it unnecessary to put a jacket on her.
This is relatively new for us, but I am loving it already. Last year I would try to bundle Rissa up as best I could then wrap blankets around her legs if I wore her out for a walk when it was cold out. I didn't wear her out in the winter too much, but I did wear her in the fall and spring. It wasn't the best set up. The blanket never stayed put. Plus, I couldn't bundle up too much myself or it was too difficult to get the carrier on.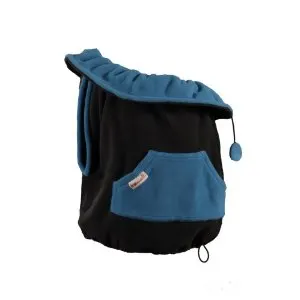 The Kowalli cover is soft, warm, and repels rain and snow. It's from a mom-owned company in the New England area (they know cold too!). Kowalli is designed to help keep baby and mom or dad (or whoever is wearing the baby) warmer without being bundled up so much you can't put your arms down a la A Christmas Story. This cover can be used with most baby carriers whether you are wearing on the front or back. So, yes, it even fits when wearing a toddler!
You can see me demonstrate putting it on while Rissa is on my back:
(Video)
Best part I like? It's plus size friendly! It is very roomy for me at 28 weeks pregnant while wearing a toddler on my back. The string can get a bit long when you tighten it up, but wow – this is way better than when I would try zipping my huge hoodie over Rissa and I!
Do you have any cold weather baby product must haves you'd add to this list?
____
Disclosure: We received a Kowalli baby carrier cover to review. No other compensation was provided. Hope you find these suggestions helpful!