Do you spend your days feeling overwhelmed?
Everyone gets overwhelmed from time to time. We take a task on here, agree to a meeting there, and before we know it, we are completely and utterly swamped. Since I know all too well about this struggle, I wanted to share with you these 3 Ways to Overcome Feeling Overwhelmed.
This kind of pressure can leave us paralyzed, standing outside of ourselves looking at the mess we have created. The unfortunate part is that staring horrified will do absolutely nothing to repair the damage done. In order to get out of the mess, you're going to have to pick up your shovel and start digging.
The question is, how do we overcome being overwhelmed?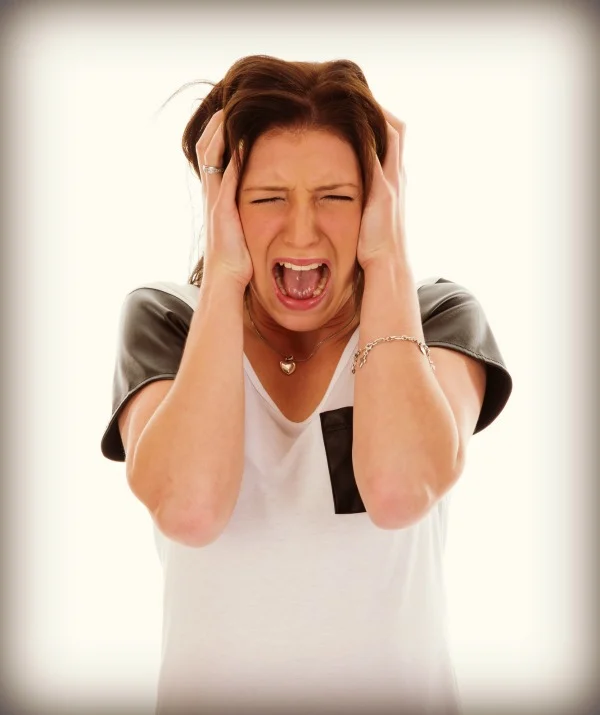 This post contains affiliate links which means we may earn a commission (at no extra cost to you) if you make a purchase.
3 Ways to Overcome Feeling Overwhelmed
Below, we are going to share some great tips for how to overcome feeling overwhelmed. Whether you are overwhelmed at home or at work, I know how it can feel impossible. You can overcome this. Use these tips to help you focus and make your daily life easier to manage.
Stop telling yourself "I'll never get it all done."
This is one of the biggest lies we tell ourselves when we are feeling overwhelmed, and it does not help the situation one bit. Remember, thoughts have a powerful effect on the way we operate in this world, and if you are continuously telling yourself that a task you MUST complete is impossible, it will become impossible.
Change your language up. Tell yourself "this will be difficult, but I am up for the challenge." After all, you are.
Create a plan that will help to clear the backlog
Whatever you did to get yourself into this situation is certainly not going to help you out of it, so you're going to need a strategy. Do not be afraid to reach out for help. The second set of eyes will always be able to look a problem differently than you will.
Get a notebook, a planning app, whatever you need in order to help you get some steps you can take action on. Do not forget that you have to continue to perform your ordinary daily functions, so now is not the time to neglect those things. The procrastination of today becomes the overwhelm of tomorrow.
I say this to you with love, I truly do, because I've been there before. From time to time I find myself back in this place. It happens! The worst thing you can do is mentally beat yourself up about it. That makes it harder to move forward, so acknowledge it and move forward. If you are unsure how to tackle a never ending to-do list, try the long list/short list method I learned from my friend Amiyrah.


You HAVE to know what you've committed to.
Part of the problem of those who are feeling overwhelmed is that they have no idea what they are actually agreeing to when they agree. Why is that? Well, because they have no idea how busy they really are. This is where that calendar or planning app from the tip above come into play.
You have to have something you can hold in your hands, whether it is a day planner like The Simple Elephant Day Planner or your phone, and it has to show you everything. Having something that shows you where you need to be, what meetings you have to go to, what tasks you have assigned to yourself is a must.
How can you tell someone you'll be at their meeting when you already have a meeting scheduled that day? It is simple: You have absolutely no idea where you are supposed to be and when. That's going to become a serious problem for you if you don't learn how to arrest it and get it under control. If you have goals to become greater, you have GOT to get a handle on your time. Stop letting time manage you and learn to manage your time.
I use Google calendar a lot to keep track of appointments and due dates because I almost always have my phone with me. I love using planners and notebooks for to-do lists, brainstorming, and other planning. It feels SO GOOD to physically cross things off of my list. I also seem to remember things better when I write them down.
Being overcommitted is a terrible feeling, but you definitely can overcome it. Take some deep breaths, stop staring at your mile long to do list and start breaking it down into chunks. Encourage yourself, and do not spend your energy beating yourself up. After all, nobody is perfect!
Overcoming Feeling Overwhelmed is Possible
You may feel like you are fighting a losing battle and feeling overwhelmed, but don't give up. You can do this! Whether it is family life or work that has you feeling like you can't, I know that you can. Use our tips to change your routine and limit your frustrations in no time.
More Self Care Tips:
4 Self Care Trends You Can't Ignore
7 Self Care Activities for Busy Moms
Making Time to Take Care of You