In the grand scheme of things, what identifies you as you in this world is a bunch of numbers – social security, credit card, birthdate, credit score, phone number, etc. With things rough in the economy, the idea of someone stealing your identity is really scary. It could ruin what credit you have and leave you with next to nothing. Fortunately there are things you can do to safeguard yourself. While identity theft is a bad thing for people to go through, sometimes people are leaving themselves open to be targeted without realizing it.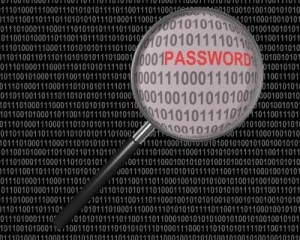 One thing I definitely want to keep protected is my daughter's SSN. How awful would it be for her credit to be ruined before she can even talk? Children, not just adults, also need to think about identity theft protection.
Here are some suggestions for protecting yourself:
Use a shredder for important papers that contain personal information.
Put the shredder materials out in separate bags or separate days.
Always sign new credit cards as soon as you open them.
Use complex passwords (complex means combining l3tters and numb3rs and sometimes symbols.
Don't use the same username and password at the forum that you do for your bank account.
Don't give out personal information unless it is necessary and you trust who is requesting it.
Be cautious of emails with links and attachments threatening you with being fined, banned, suspended etc unless you click and update your info.
Enroll in an identity monitoring service like the one at IdentityHawk.
Be sure to completely log out and clear cookies and cache from public computers.
Keep important documents in a safe. (Have you ever tried to get a birth certificate while lacking an ID? When you need the certificate to get your ID? It's a real hassle…)
Do you have any tips on how to keep your identity safe?