There are lots of Christmas themed movies, some are funny and others are tear jerkers. We are big fans of comedies so we tend to prefer funny Christmas movies. Here are some of our favorites: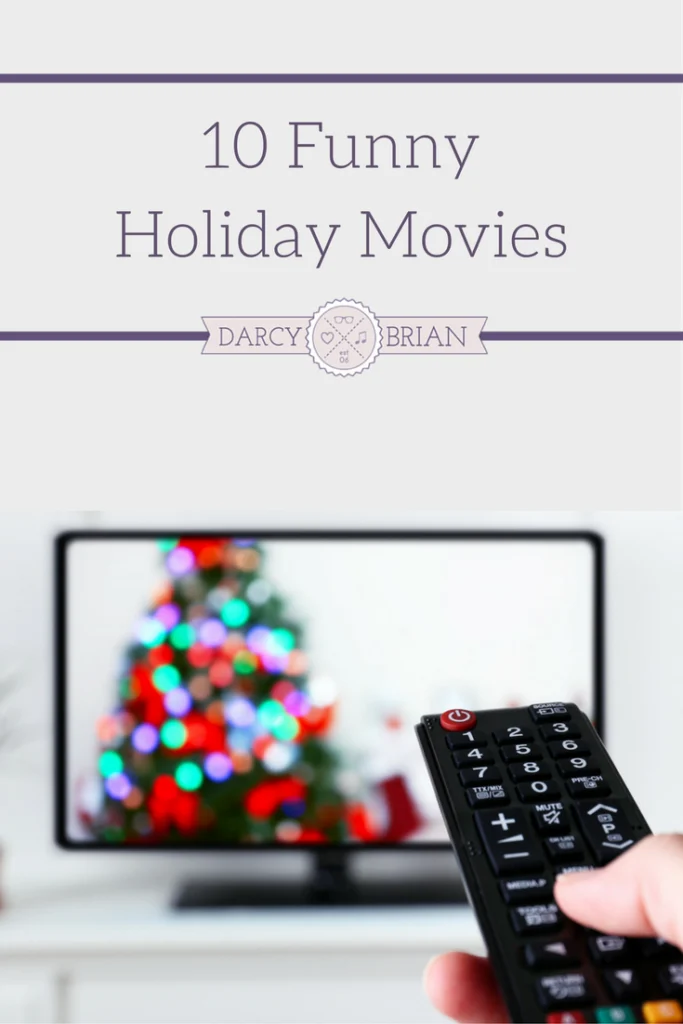 10 Funny Holiday Movies
This post contains affiliate links.
1 – Elf – Will Farrell dressed as an elf for over an hour is funny in and of its self. "Buddy the Elf. What's your favorite color?"
2 – National Lampoon's Christmas Vacation – This is the best of the Griswold movies if you ask me. Someday I hope we can have a family Christmas just like it!
3 – A Christmas Story – the classic of classics with lots of great lines. The triple dog dare makes my tongue hurt in sympathy.
4 – A Muppets Christmas Carol – A rare time to see Muppets, Sesame Street and Fraggles in one film. Hilarious antics ensue.
5 – The Santa Clause – Tim Allen is a great fit for this role. I didn't think I'd enjoy it as much as I do.
6 – Scrooged – A twist on the Dickens classic. I think this one is underrated.
7 – Home Alone – Definitely funny for the kids. Lots of slapstick.
8 – Ernest Saves Christmas – It's a silly classic from my childhood even if Ernest can be somewhat annoying at times.
9 – Planes, Train, and Automobiles – Okay technically it's a Thanksgiving movie, but it's a classic, it's hilarious and it's full of heart too.
10 – Bad Santa – Not family friendly but it makes me laugh every time. The wooden pickle and modified Advent Calendar crack me up every time.
Which are your favorites? Any I missed?