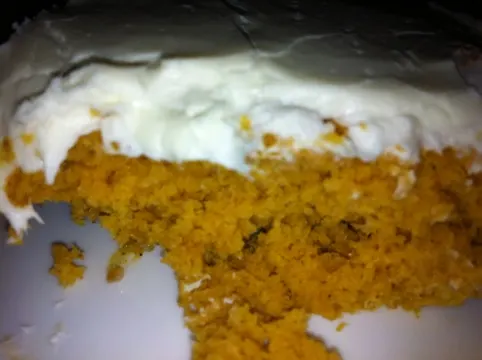 I found this recipe on Allrecipes.com and added a little something to it when I made it yesterday. It's easy and delicious!
Ingredients:
1 box yellow cake mix
1 can pumpkin
1 3/4 tsp pumpkin spice
1/2 c white chocolate chips
Choice of frosting (I used store bought cream cheese frosting)
Directions:
1. Preheat oven to 350 degrees Fahrenheit.
2. Pour cake mix into a medium bowl. Add pumpkin spice and mix it together.
3. Add pumpkin and white chicolate chips; mix together.
4. Pour and evenly spread mixture in a greased cake pan.
5. Bake 25-30 minutes.
6. Cool then frost.
Enjoy with a glass of eggnog!