The Yo Gabba Gabba! Hello Friends! app is a good pickup for the kid who loves the show. It's full of interactivity that will keep them entertained.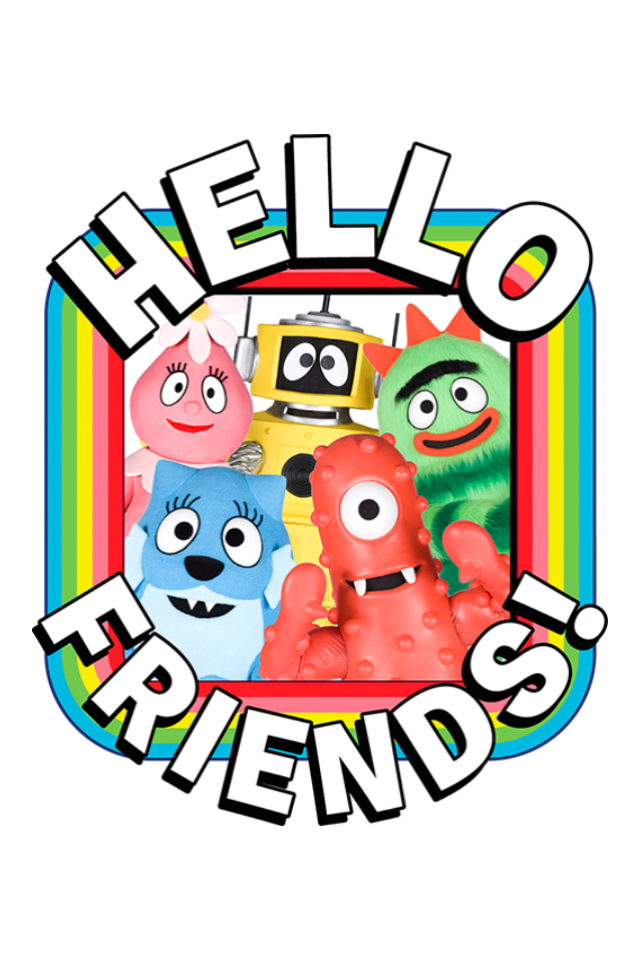 Aerissa definitely loves the "Friends" section of the app that lets her video call her friends from the show and talk to them. All 5 of the main characters (Brobee, Muno, Foofa, Toodee, and Plex) answer their call and talk to the user. They have multiple recordings, so it won't be too repetitive. It even takes advantage of the phone's front-facing camera to show the user on the video call. This will keep our kiddo happy since she had such a great time going to Yo Gabba Gabb LIVE and meeting the characters. She was sad to say good-bye but now she can keep in touch with them.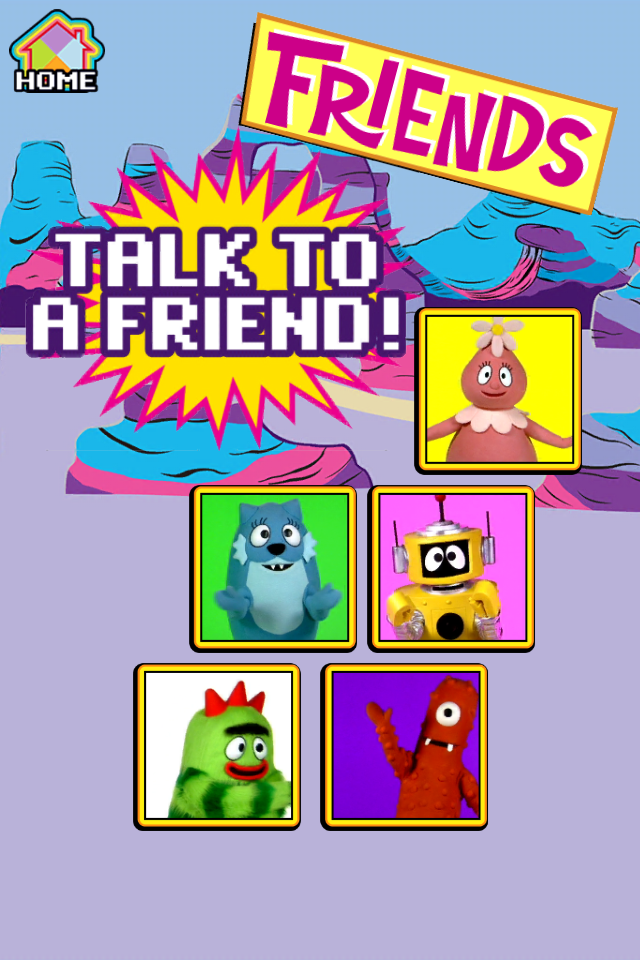 She also enjoys playing the "Games" part of the app that currently includes two little 8-bit style games. One is a game where you Muno runs across the screen sideways and your job is to tap the screen to make him jump. The other one is a Brobee jump game where you tip the screen to aim him on the different platforms. They are releasing more games all the time.
The third section is "Photos" where it has photos of the characters and allows the user to drag and drop little icons on them like hats, clothing, and other funny things.
The final section is "Videos" where you can go to see live action and animated clips from the show including "Cool Tricks," "Dancey Dance," "Story Time" and "Super Music Friends Show."  These look to be the same clips that you can find in the free "Piko Player" app.
The app keeps Aerissa entertained pretty well, though she sometimes get lost in the deeper menus and needs help getting back to the main area, but otherwise it's easy for her to use. At $3.99, it's a bit on the steeper side for an app, but it's worth it.
The Yo Gabba Gabba! Hello Friends! app is available for $3.99 on iTunes and on Google Play (available for iPhone, iPad, iPod Touch and Google Android Devices). App owners will receive monthly additions and updates to keep the content fresh and engaging!
______
Disclosure: We received a code to download the app for free on Darcy's phone. Brian purchased it for his phone. If Rissa could type, she would have told you how awesome this app is!
Subscribe
Get weekly sanity saving parenting tips, recipes, and kids activities.