WW: Brobee – Rissa's New BFF?
 We found a Yo Gabba Gabba! Brobee beanie baby at the grocery store a couple weeks ago. Brobee (the little green one) is Rissa's favorite character.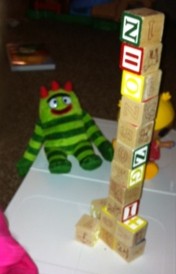 He gets to help stack blocks.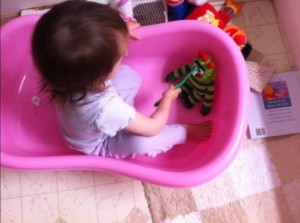 She brushes his teeth.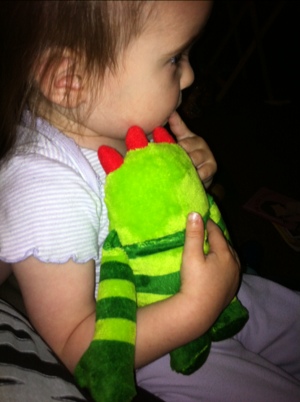 And she hugs him tight while he cries on the show! LOL
Subscribe
Get weekly sanity saving parenting tips, recipes, and kids activities.