Why I'm Excited About These Upcoming 2013 Walt Disney Studios Movies
Last year Walt Disney Studios brought us several incredible movies that my family enjoyed very much. It's amazing to me just how many releases they had throughout 2012 (and I got to work with them for a few!). How will 2013's releases compare?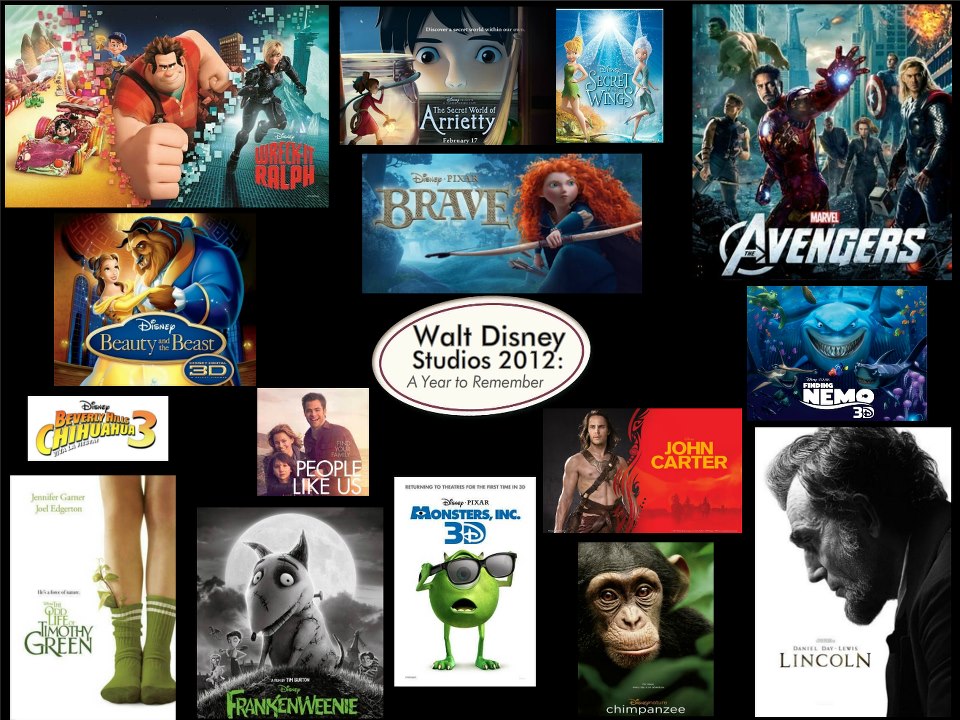 Image created by Kas of Southern Bella's Ways to Save
Frankenweenie
Arrietty
Beauty and the Beast 3D
Beverly Hills Chihuahua 3
John Carter
Monsters, Inc 3D
Lincoln
Yes, an amazing year with 15 releases! As I look at what is coming out this year though… wow. All I can say is, I can't wait. Here, I'll tell you why…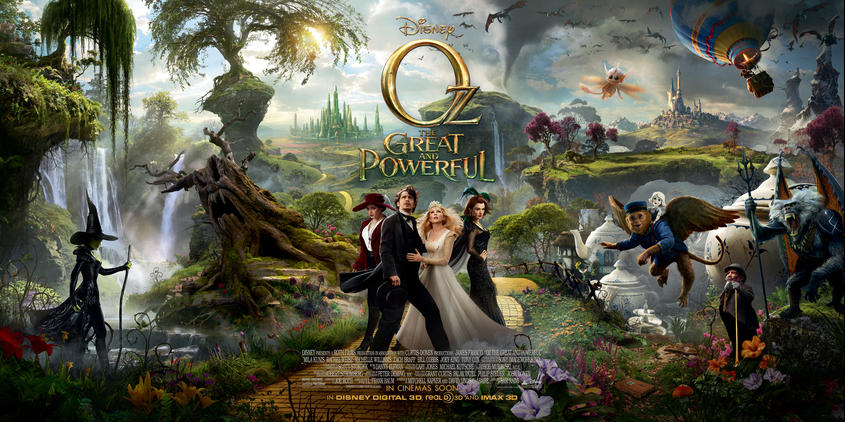 March 8: OZ THE GREAT AND POWERFUL
One of my favorite childhood movies is The Wizard of Oz. I have fond memories of sitting on the couch between my mom and dad, watching it on our tiny little television. I remember being pretty amazed at the transition from black and white to color when Dorothy lands in Oz. I've watched a few spin offs and variations of the tale and often thought I could pass as Dorothy if I could only get my hands on a pair of red ruby slippers. So do I want to find out how the great Wizard wound up in Oz? And why the Wicked Witch of the West is so… wicked indeed?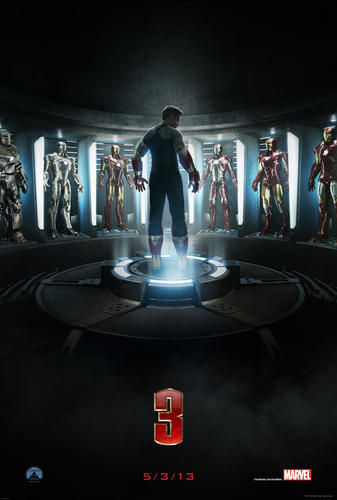 May 3: IRON MAN 3 (Marvel Studios)
It's Iron Man, do I even have to explain? It's a darker story which I enjoy in superhero movies. Tony Stark is about to have his whole world shaken – can he come out on top?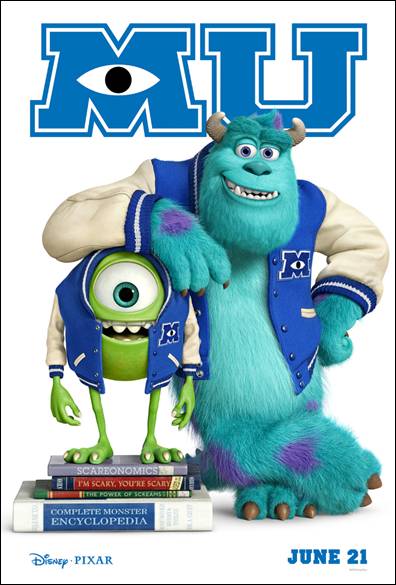 June 21: MONSTERS UNIVERSITY (Disney/Pixar)
Monsters, Inc. was unique, interesting, and hilarious and that's Sully and Mike as working adults. You know there will be plenty of humorous antics during their college years!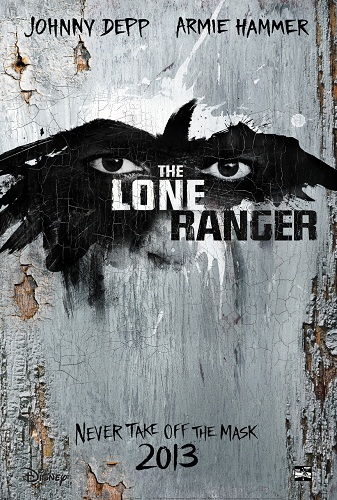 July 3: THE LONE RANGER
Give me Johnny Depp and Jerry Bruckheimer and I say its going to be one helluva movie complete with action and humor. I know the very bare bones basics of The Lone Ranger but was never very interested in it in the past. I mean, Westerns aren't really my thing, but this movie looks promising rather than boring.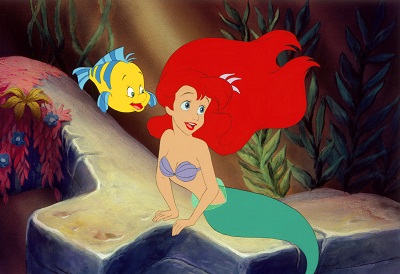 September 13: THE LITTLE MERMAID 3D (Walt Disney Animation Studios)
Another classic being re-released in 3D. Awesome! While this one is older than Finding Nemo and not a Pixar film, I have a feeling the 3D will be more about the depth and making the water come alive. Hope to take Rissa to see this one! And um, don't mind me if I start singing along…
October 4: DELIVERY MAN (DreamWorks Pictures)
Delivery Man is a comedy with Vince Vaughn and Cobie Smulders. While I haven't seen Vaughn in anything for awhile I do find him funny (despite his characters all being the same type of guy). I also like Smulders and am glad to see her getting more movie roles! This one sounds like it'll be aimed more towards adults possibly (at least with the sperm donor/sex jokes that could be in it – I have no clue yet though), but still carry a family message home about fatherhood.
"From DreamWorks Pictures comes "Delivery Man", the story of affable underachiever David Wozniak, whose mundane life is turned upside down when he finds out that he fathered 533 children through sperm donations he made twenty years earlier. In debt to the mob, rejected by his pregnant girlfriend, things couldn't look worse for David when he is hit with a lawsuit from 142 of the 533 twenty-somethings who want to know the identity of the donor. As David struggles to decide whether or not he should reveal his true identity, he embarks on a journey that leads him to discover not only his true self but the father he could become as well."
November 8: THOR: THE DARK WORLD (Marvel Studios)
We pick up after the end of The Avengers and Thor's hard work to restore balance. There's a major threat that even his father, Odin, can't seem to defeat. Thor gets tested again – saving everyone means he must sacrifice everything. And… although Loki is a "bad guy," I hate to love him… but I do.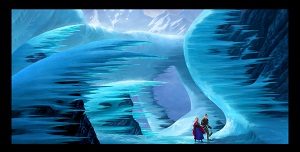 November 27: FROZEN (Walt Disney Animation Studios)
I'm not as connected to this film and am not quite sure my thoughts yet. It sounds interesting and I can't wait to get more information, such as clips, to share with you.
"From the studio behind 2010's "Tangled" and this year's "Wreck-It Ralph," Walt Disney Animation Studios presents "Frozen," the most daring comedy-adventure ever to hit the big screen. When a prophecy traps a kingdom in eternal winter, Anna (voice of Kristen Bell), a fearless optimist, teams up with extreme mountain man Kristoff (voice of Jonathan Groff) and his sidekick reindeer Sven on an epic journey to find Anna's sister Elsa (voice of Idina Menzel), the Snow Queen, and put an end to her icy spell. Encountering mystical trolls, an amazing and comedic snowman named Olaf, Everest-like conditions and magic at every turn, Anna and Kristoff battle the elements in a race to save the kingdom from destruction."
December 20: SAVING MR. BANKS
When I read the synopsis for this I didn't know how to react. Mary Poppins is my all time favorite movie!  Now we'll get to see the story behind the story of its production. I didn't realize Walt had to fight so hard to try and produce Mary Poppins! I sure am glad he finally won and was able to bring it to this story to the silver screen.
"Two-time Academy Award®–winner Emma Thompson and fellow double Oscar®-winner Tom Hanks topline Disney's "Saving Mr. Banks," inspired by the extraordinary, untold backstory of how Disney's classic "Mary Poppins" made it to the screen. When Walt Disney's daughters begged him to make a movie of their favorite book, P.L. Travers' "Mary Poppins," he made them a promise—one that he didn't realize would take 20 years to keep. In his quest to obtain the rights, Walt comes up against a curmudgeonly, uncompromising writer who has absolutely no intention of letting her beloved magical nanny get mauled by the Hollywood machine. But, as the books stop selling and money grows short, Travers reluctantly agrees to go to Los Angeles to hear Disney's plans for the adaptation.
For those two short weeks in 1961, Walt Disney pulls out all the stops. Armed with imaginative storyboards and chirpy songs from the talented Sherman brothers, Walt launches an all-out onslaught on P.L. Travers, but the prickly author doesn't budge. He soon begins to watch helplessly as Travers becomes increasingly immovable and the rights begin to move further away from his grasp. It is only when he reaches into his own childhood that Walt discovers the truth about the ghosts that haunt her, and together they set Mary Poppins free to ultimately make one of the most endearing films in cinematic history."
Which ones are you looking forward to the most?
Subscribe
Get weekly sanity saving parenting tips, recipes, and kids activities.