Who Will Laugh More: Elmo or Your Toddler? #LOLElmo
Actually I think I laugh more than both of them. It might be terrible of me, but I have to stifle a giggle when my toddler says she's scared of Elmo. Don't worry, I'm not traumatizing her – she just asks ME to play with him instead.
Like many toddlers and preschoolers, Rissa likes Sesame Street. She can name several characters and showed a real preference for Ernie for awhile. While we don't watch the show on a regular basis, we do enjoy Sesame Street books and toys. I have to admit I'm sort of amazed at how Elmo has maintained his popularity. He used to annoy me (before I had kids) and the Tickle Me Elmo craze caused some serious holiday drama a few years back. I have to admire him for how he's kept it cool and stayed true to himself despite his growing popularity.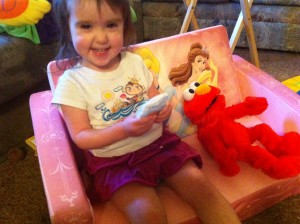 I've come to think Elmo is actually kind of cute. His high pitched voice doesn't bother me like it once did. As a mom, I've learned to appreciate his toddleresque qualities as well as to tune out things when they start getting to me. As I watch my daughter grow, it's funny the similarities I see in her and Elmo. Although she's still a little scared to be too close when he moves, she loves to watch him from a safe distance away. Slowly she is getting braver and will squeeze his foot once in awhile!
The Playskool Sesame Street LOL Elmo just won a PTPA award too!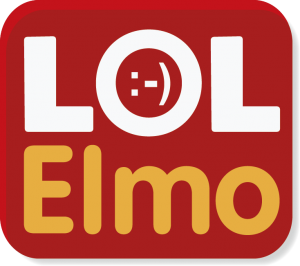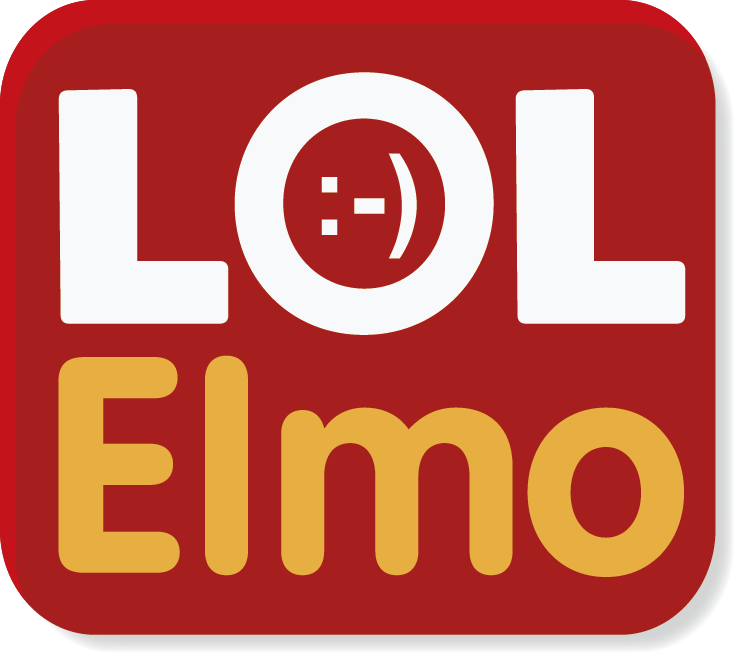 More about the new LOL Elmo:
Elmo loves a sidesplitting, rolling-on-the-floor gigglefest! And preschoolers will too with LOL Elmo!
He laughs up a storm, tells jokes, and comes with a Dorothy fishbowl squeaker toy for even more silly fun!
The more Elmo laughs, the more he rolls and shakes!
Hold Elmo's foot to activate "joke mode" and he will tell silly jokes!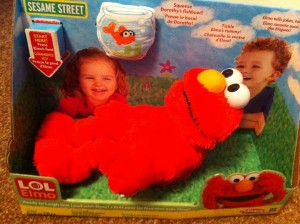 How to make Elmo laugh:
Press his feet!
Tickle his tummy!
Squeeze Dorothy's fishbowl. It squeaks!
You can check out a short video of me tickling Elmo's feet and tummy:

(Video)
This giveaway has ended and the winner contacted.
_______
Disclosure: I am a PTPA Hasbro/Playskool Ambassador. I received LOL Elmo to review and am receiving compensation for my time working on this campaign.
Subscribe
Get weekly sanity saving parenting tips, recipes, and kids activities.