3 Benefits of a Wee Blessing Children's Clothing Box
My daughter has been asking and asking to try a kids' clothing subscription box, so we were thrilled at the opportunity to work with Wee Blessing to review a children's clothing box. All thoughts are based upon our own experience. This post also contains affiliate links, which means we earn a commission if you make a purchase.
Picture this: your oldest child outgrew all of their pants overnight and your youngest child just declared they will no longer wear anything containing the color green.
They both need clothes, but there aren't any good sales right now and you don't know when you can take both of them shopping.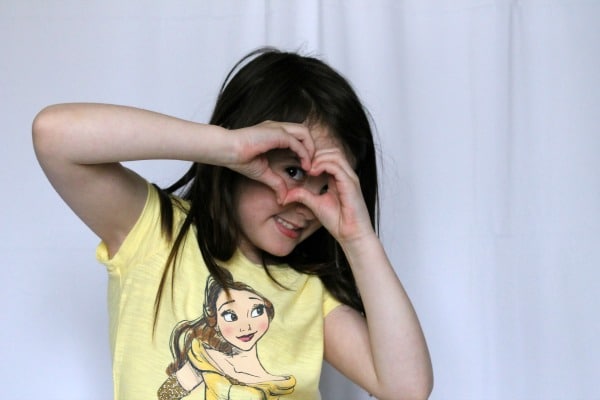 Wouldn't it be wonderful if there was a way for personally styled outfits that cost less than retail to show up at your doorstep?
Let me tell you about Wee Blessing…
3 Benefits of a Wee Blessing Children's Clothing Box
I love that Wee Blessing is family owned and operated. It was started by Alicia Werle, a busy working mom of two. She understands the need for an easy way to shop for kids clothes while also saving money.
Wee Blessing actually can save you a lot of time because they are only box subscription in the country that can dress everyone in your family from head to toe.
The first thing I did was sign up for an account and created a style profile for my seven year old daughter.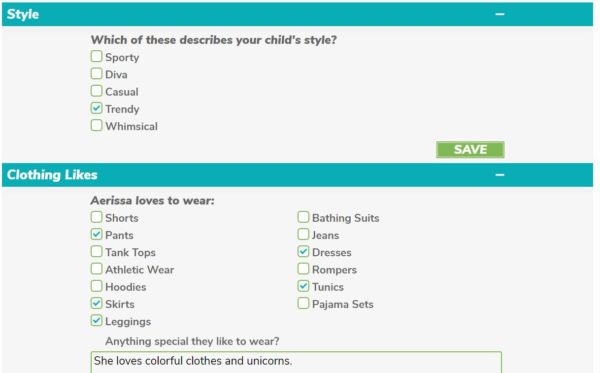 Besides asking about what size she wears, they asked questions to help them understand what she likes to wear including color and pattern preferences.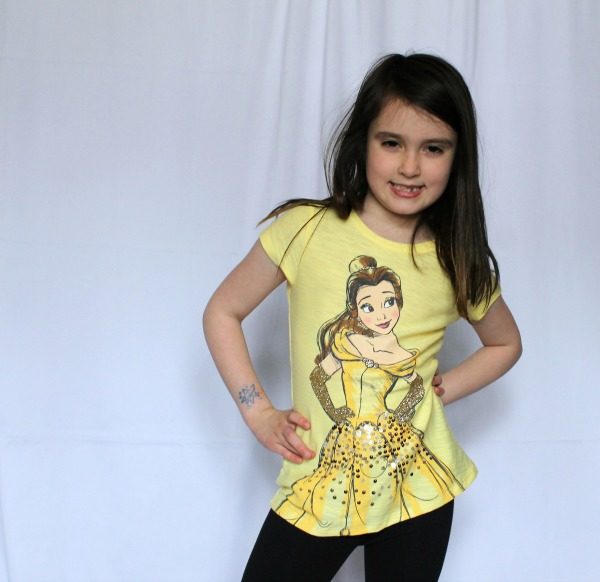 One question asked who is her favorite princess! That information helped them knock this box out of the park because Aerissa's favorite piece of clothing was the sparkly Belle shirt they picked out.
Make clothes shopping fun again!
The Wee Blessing children's clothing box made getting new clothes fun for my daughter.
I know her preferences pretty well, but it's not always exciting when mom buys you new clothes. (Even when my picks are awesome.) I was curious what items they'd choose for my daughter.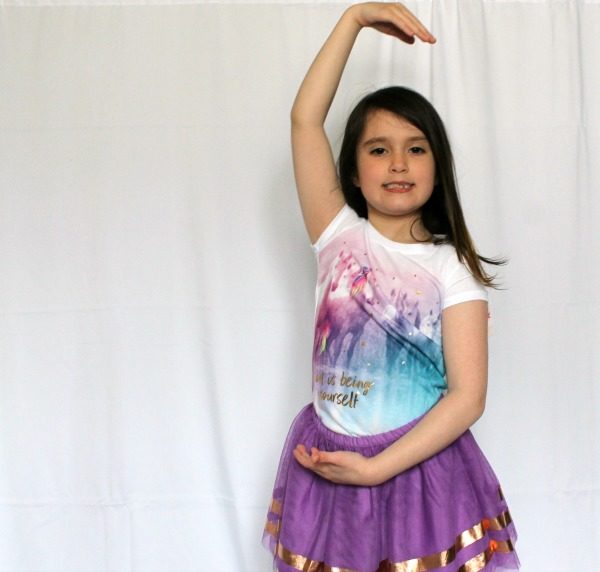 Getting a package is fun and the little personal touches made my daughter feel special.
Inside each box you'll receive:
Personalized handwritten Thank you cards.
The names of the brands
The price list (retail price vs Wee Blessing price)
Because she was excited, unboxing the outfits was fun for me too!
Use code LIFEWITHDARCY&BRIAN at sign up for 20% off your first box!
Save yourself time
Sometimes shopping for new clothes for my kids can be a real pain. It's fine when I know their current size and find a great deal online or in the store. If they have a growth spurt and I need them to try a few things on?
Forget it.
Then I have to plan a time to take them and hope they cooperate. It'd be nice to take one at a time, except then I double my trips to the store. Then trying to time all of that with a sale? Yeah right.
Wee Blessing can save you time since they style children between the ages of newborn and 14 years of age. Yes, that's right – you can style multiple children. (Actually, you can style your whole family!)
They offer monthly or quarterly boxes as well as a one time Blessing where you can choose to receive two, four, or six outfits.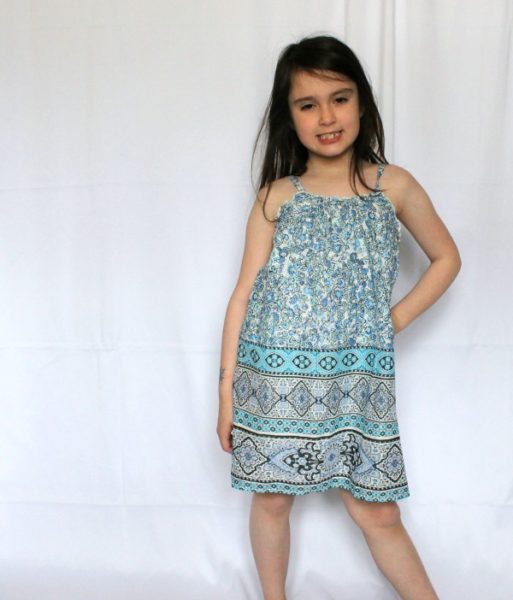 I like the idea of monthly or quarterly boxes so they are getting a few new clothing items more frequently rather than feeling like I have to replace their entire wardrobe every time they grow or the seasons change.
When you receive your box, the kids can look through it and try stuff on. You get 10 days to try the clothes on and decide what to keep. That way you don't feel rushed to make them try everything on and make a decision.
You only keep and pay for the items you want. They provide a bag with pre-paid postage to send back anything you don't want.
Save money on top clothing brands
OK, but let's talk about the cost. First off, there is NO STYLING FEE. When you are filling out your profile, you select your preferred budget per outfit.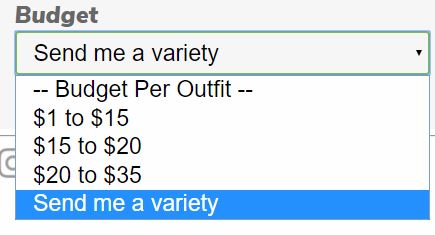 They will do their best to keep each outfit within that range. I typically like to keep each outfit on a lower budget, but I selected varied for this box.
Your Wee Blessing clothing box costs $8 to cover shipping and handling. The $8 shipping and handling fee is per shipment, not per child, which is awesome!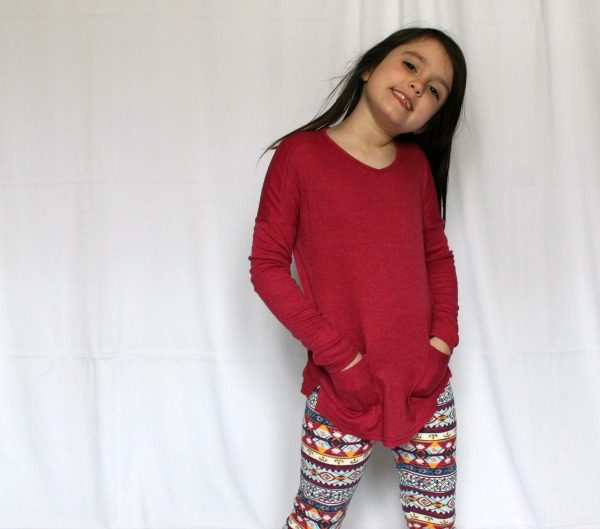 Do you hate chasing sales? I know I do. I mean, I like a good sale, but it's nice knowing that every single outfit will have discounts ranging from 40% to 60% off of retail. No special codes or coupons needed!
Plus, if you keep all four of the outfits in your blessing package, you will receive an additional 10% off of your entire order.
So the cost of your Wee Blessing children's clothing box will be $8 plus the discounted price of the items you choose to keep.
Want to try it? Sign up at WeeBlessing.com using the code LIFEWITHDARCY&BRIAN for 20% off your first box!
If you have been considering a children's clothing subscription box, I hope you found our experience with Wee Blessing helpful.
I am not the best bargain hunter, so I know I cannot consistently find brand new clothes for 40-60% off of retail.
Plus, it's nice to delegate things that I don't absolutely have to do myself… like shop for kids' clothes!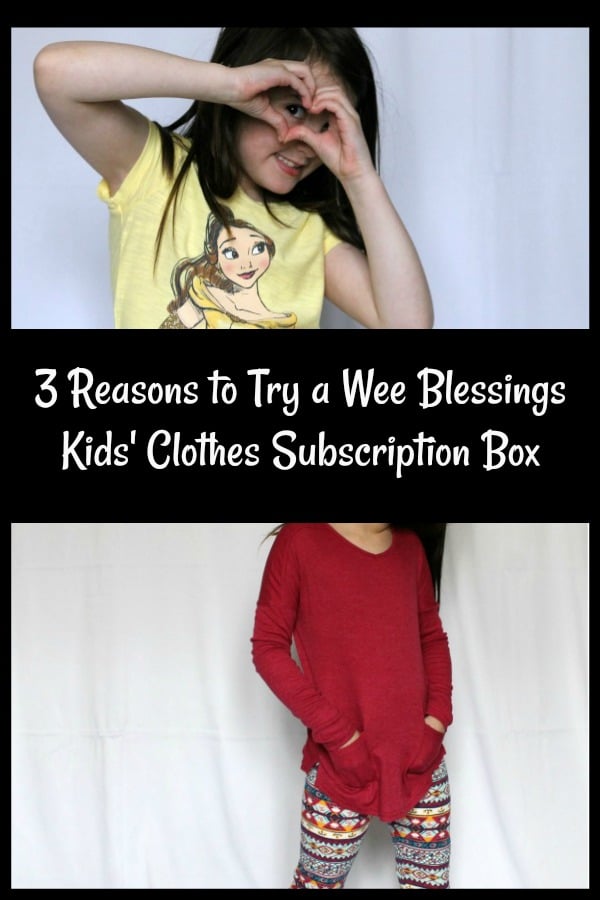 Subscribe
Get weekly sanity saving parenting tips, recipes, and kids activities.