We Had a Stellar Time Watching Men In Black 3 on Vudu! #SeeMIB3 #CBias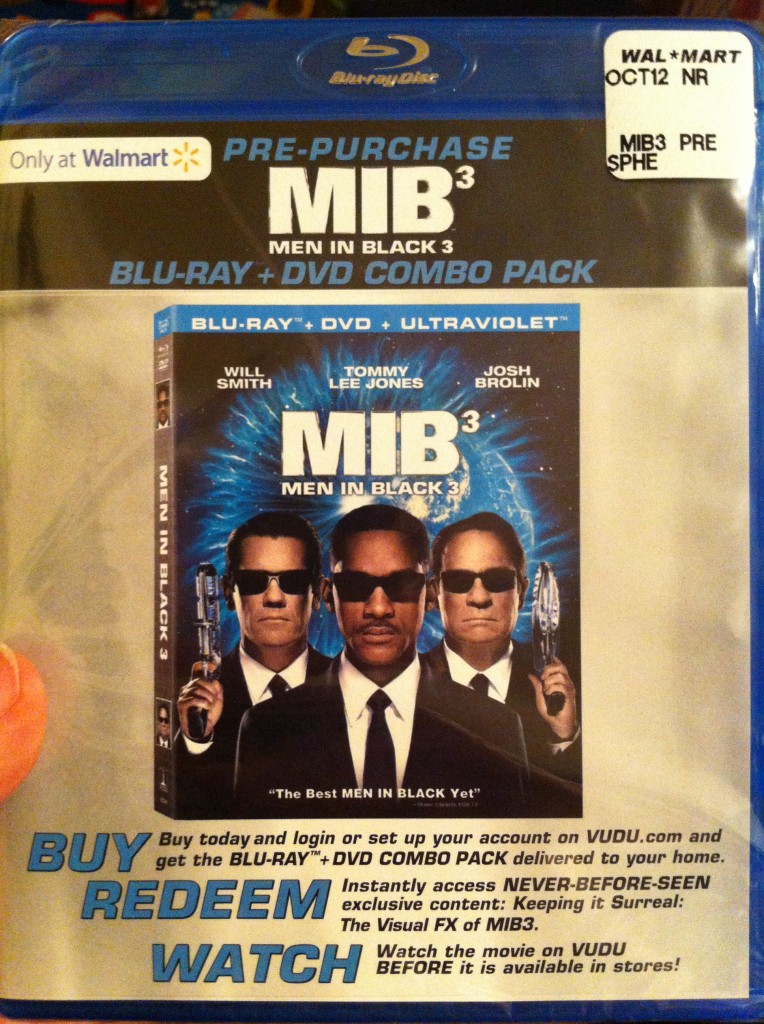 Remember how I told you we pre-purchased Men In Black 3 at Walmart? Because we did that, we were able to register our copy on Vudu to have digital access starting on November 16, 2012 even though the Blu-ray/DVD doesn't release until November 30th. As we got closer to our viewing party last weekend, I became a little nervous that we wouldn't be able to access it. While I love the concept of owning digital copies, it makes me nervous without the physical copy in hand. My brain is still hardwired the old school way, I guess.
I was very happy to see it show up on our Vudu account under movies we own. To help ease my mind, Brian did a quick test before the party to make sure it played all right and it did. Phew! Now I'm feeling more comfortable with this pre-ordering business. Plus, the physical copy will be arriving in the mail around the release date. It's pretty cool being able to watch it digitally before that though, especially with the craziness of the holidays and this baby due any minute now.
Now this isn't the first time we've used Vudu.com, we've actually been using it for a few months to buy and stream a few TV shows. I love that we can use it on our computers, Roku, Xbox 360 OR our PS3. Lots of options! And we can access our digital copies when traveling too. This comes in handy when visiting my parents for the weekend. If you haven't signed up with them yet, now is a good time because you can get one free movie when you create your free account!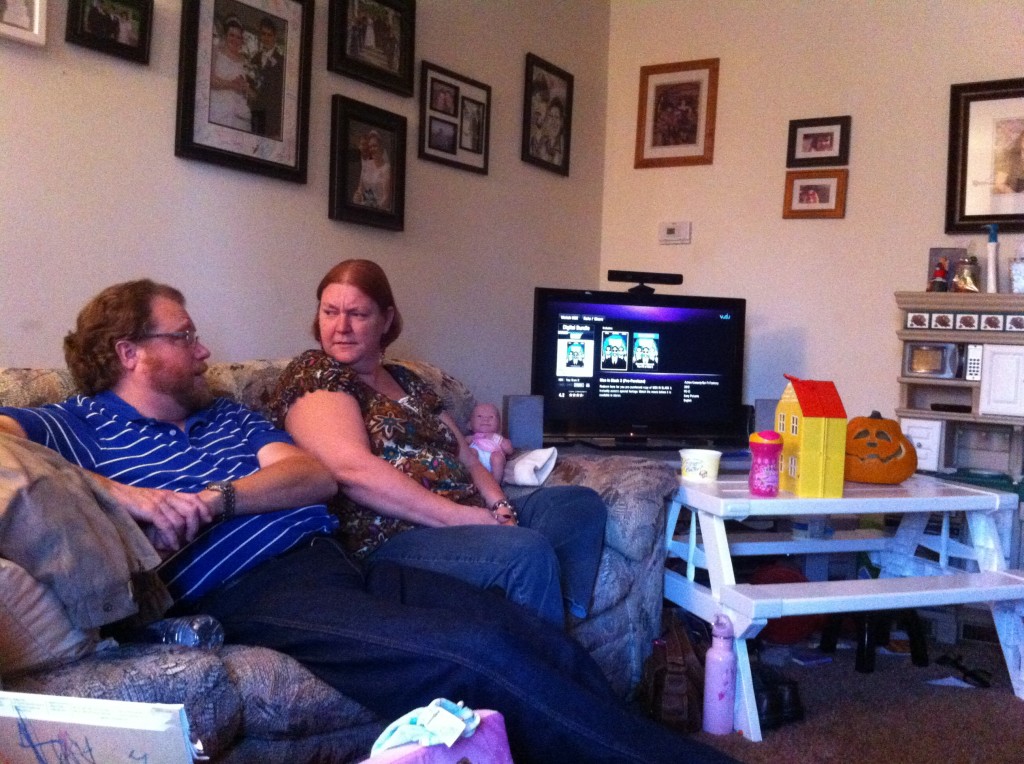 So, we had some of our friends over to watch Men In Black 3 with us. None of us had seen it in the theaters, so we didn't have to worry about any spoilers! Our friends thought it was pretty cool to have access to the movie early. Since they've come over for a few other movie release parties with me, they thought it was my awesome connections that granted us early access. I explained that this time early access was due to pre-ordering the movie and that they could have done it too.
It'd been awhile since we'd seen the first two MIBs, but it wasn't too hard to follow MIB3 without rewatching them. (Though you can get the digital bundle of all 3 Men in Black movies through Vudu!)  But, our viewing party couldn't be complete without food, right?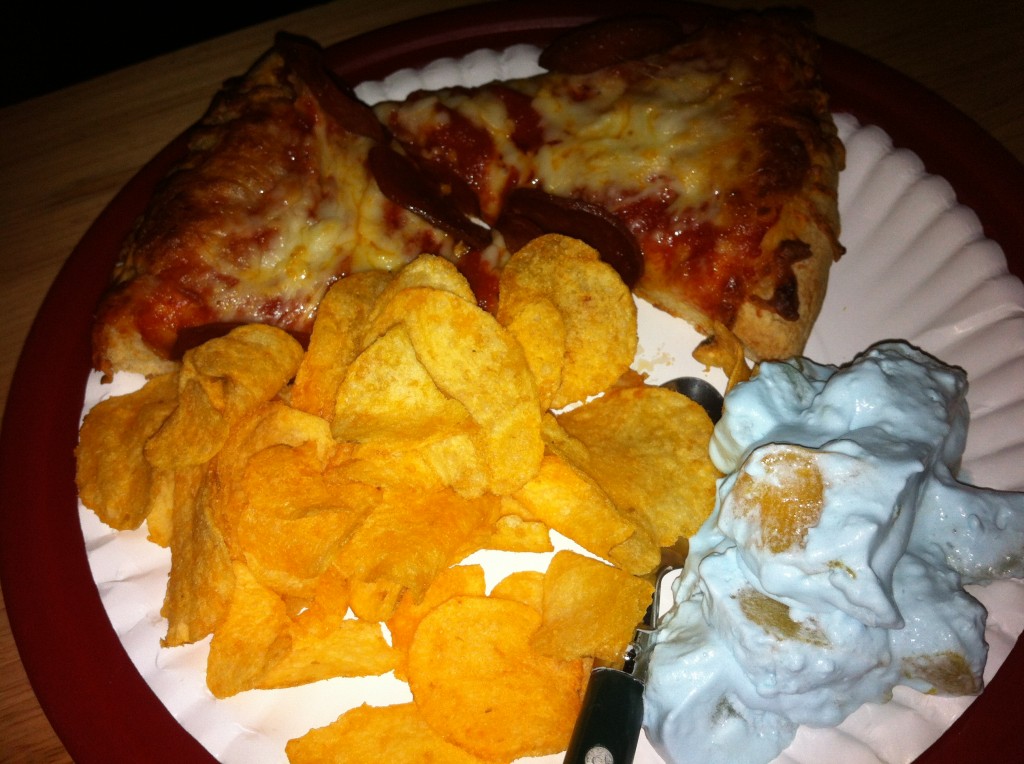 It was basically dinner and a movie night so we had UFPs (unidentified flying pizzas) and Alien Guts! Originally I had a really cool outer space themed spread in my head, but the end of this pregnancy has been extremely tiring. Thankfully my friends gave me a pass. Oh, and if you are wondering about the Alien Guts, I made my fruit fluff recipe and added blue food coloring to the whipped topping.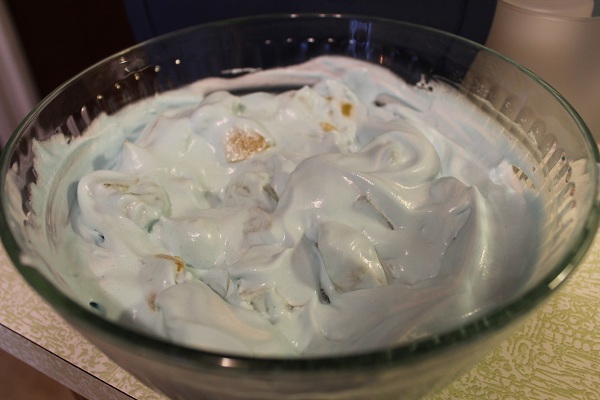 Cute, simple, delicious!
Connect with MIB on Twitter and Facebook!
_______
Disclosure: I am a member of the Collective Bias®  Social Fabric® Community. This shop has been compensated as part of a social shopper insights study for Collective Bias™ and Sony #CBias #SocialFabric – all thoughts shared are my own.
Subscribe
Get weekly sanity saving parenting tips, recipes, and kids activities.